Who are the people in your circles of influence
Lee Stephenson
Former Vice President of Church Planting
Point Magazine // September 2018
---
We all have circles of influence, and we would like to invite people in those circles to join us at church. We want to invest in their spiritual journey but doing so can be a challenge.

We don't want to create an awkward situation, and we don't have the same relationship with everyone we come in contact with. So, how can we take the leap and invite people in our inner circle, our outer circle or those who aren't in either of our circles to church?



INNER CIRCLE
People: Your deepest connections are in your inner circle. Includes family, friends and special coworkers.
Approach: You can invite those in your inner circle as naturally as you would ask them to a ballgame or a movie. Keep it as simple as any other kind of invitation to hang out, but be real and ask from the heart.
Example: "I know you have heard me talk about my church before. It would mean a lot if you would consider joining me this week at church. Afterward, let's get a bite to eat."



OUTER CIRCLE
People: The outer circle is filled with people you know but with whom you are not close. Includes those you see at work, run into at the gym or know because they are parents of your kids' classmates.
Approach: A more generic and friendly invitation will help you move the relationship forward. Keep the conversation light and casual, but don't let fear stop you from asking a question that could change their eternity.
Example: "I'm not sure if you have plans for this Sunday, but we have been attending this great church and I would like to invite you to come and check it out with us. I just wanted you to know I am thinking about you."



NO CIRCLE
People: In this group are those you meet for the first time or once in a blue moon. Includes the person at the cash register or sitting next to you at the coffee shop.
Approach: Keep it short and sweet. Don't ask a lot of personal questions. As friendly hellos are exchanged, consider keeping the conversation going with a quick invitation.
Example: "I was wondering if you go to church and, if so, where? If you don't have a place, I would like to invite you to my church this Sunday."

Adapted from Converge executive director of Church Planting Lee Stephenson's article Your God-given circles of influence in the winter 2016 issue of Point.
---
Lee Stephenson, Former Vice President of Church Planting
Lee Stephenson served as Converge's vice president of Church Planting from 2015-2022. He earned both a bachelor and master's degree in ministry from Bethel College (Mishawaka, IN). Lee also started and is lead pastor of Harvest Community Church, Orlando, Florida. He has also served on the Vision Arizona church planting LEAD team and is a go-to coach for church leadership and planting.
Additional articles by Lee Stephenson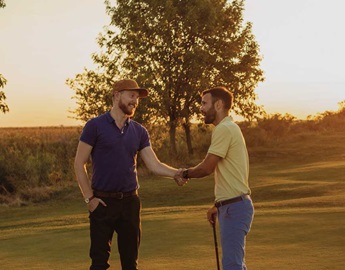 ---