Got you covered

A parable in Luke suggests four ways a seasoned pastor can provide a 'covering' for other pastors who place themselves under his guidance.

Read

What's your game plan?

Every pastor needs a game plan to last in ministry and avoid the pattern of 'fail out, burn out or walk out.'

Read

Stuck!

If you've hit an invisible ceiling, it may be time for a checkup.

Read

Your superpower can transform any relationship

You have the power to transform your relationships into those that are positive and bring joy into your life.

Read

Moving coaching from concept to concrete

One of Converge's 10-year vision goals is that every pastor have a coach and be a coach. But where will we find all these coaches?

Read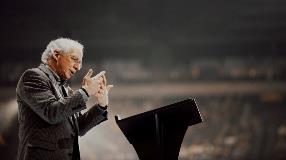 Converge Retirement Plan celebrates 50 years of faithful service to pastors, missionaries, district and national staff.
Summer 2017 // Read >