Still walking with God

A Canyon State Academy student is overcoming spiritual challenges – with help from his sponsors from a local church.

Read

Creating a culture of evangelism

Eight things leaders must do to create a culture of evangelism in their church.

Read

The evangelism mandate

It is in the Christian's DNA to share Jesus with others. Christianity without evangelism is not Christianity.

Read

Crossing the water

This rural church is serving as a bridge to Jesus by serving its community

Read

Sharing your faith with others doesn't have to be difficult. Try this easy three-step method to become more comfortable sharing your story.
May 2018 // Read >
---
Are we more intimidated by cross-cultural evangelism than we should be? How you can share your faith with someone from a different culture.
May 2018 // Read >
---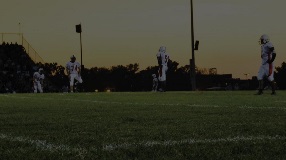 Canyon State Academy football games used to be played in near silence – until members of a local church built life-changing relationships with the players.
May 2018 // Read >