Experience life change through a global missions service internship
If you have considered full-time missions work in the future, why not gain hands-on experience today? A Converge International Ministries [IM]PACT Global Missions Service Internship will allow you to personally encounter the challenge and adventure of global ministry.
[IM]PACT is more than a resumé filler. You'll experience the unique culture of a foreign land while making an eternal impact by taking the life-changing gospel to the world's least-reached people.
VIEW OPPORTUNITIES HOW IT WORKS

Share the gospel
Take the life-changing gospel to the world's least-reached people.

Cross-cultural experience
Gain ministry experience by serving in other cultures of the world.

Discover your calling
Your internship will help provide clarity and direction in your life.

This was a great experience. I got clear direction on what I should be doing with my life and how I should move forward. Now, nothing's holding me back. I'm pursuing God's calling in my life.
Reese P., [IM]PACT Intern, Togo, Africa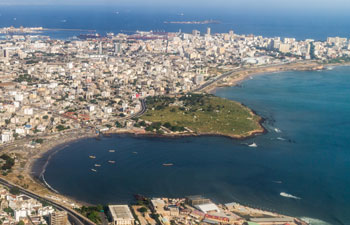 Metro SenWest Initiative
Dakar, Senegal & Thies, Africa
May 25 - July 4, 2024
Internships available: 5
Discern God's call on your life. Develop the habits of a disciple-maker. Gain exposure to folk Islam beliefs and practices. Experience some of the realities of missionary life, such as language learning and cultural adaptation. You will spend half of your time in Dakar, the capital, and the remaining time in a smaller city, Thies. During your time in Dakar, you will be plugging into a university student outreach ministry through conversational English.
Apply now
>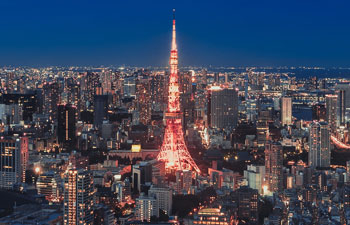 Japan Initiative
Tokyo, Japan
Sept. 1 - Nov. 13, 2024
Internships available: 4
Interns will be working with church planting partners in and around the west side of Tokyo, building relationships with local people and using their gifts. We will tailor a project for each person based on their gifts and how God has wired them, but there are opportunities for people in creative arts, kids/youth ministry, and discipleship. Serve and share the gospel among one of the largest unreached people groups on earth.
Apply now
>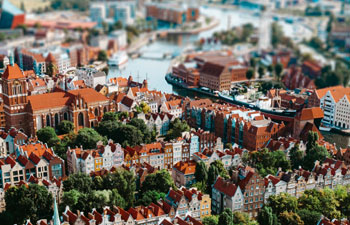 15:5 West Initiative
Poland
July 10 - Aug. 10, 2024
Internships available: 10
This high-capacity internship in Poland will help individuals discern the next steps of ministry and life. The interns will be able to observe what it is like to live as a missionary overseas, connect with nationals and participate in local ministry. In addition, the 32 days on the ground here will include learning the history and mindset of the Polish people.
Apply now
>
Spice Islands Initiative
Indonesia
May 29 - July 24, 2024
Internships available: 6
Come and work among six unreached people groups in a remote and beautiful area of the world that few people have the opportunity to visit. The Islamic people you will live among have animistic strongholds, but you will be part of a team seeking to launch gospel movements.
-Experience culture through homestays
-Prayer walk through villages
-Study local language
-Hike, snorkel, rock climb, SUP in this tropical region
-Support local organizations (English teaching/environmental protection/nutrition education/etc.)
Apply now
>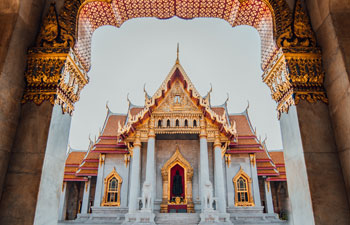 Thailand Initiative
Udon Thani, Thailand
May 1 2023 - March 1, 2024
Internships available: 1
Come and Teach English at a local Agricultural College, a vocational school for high school-age students. Most come from low-income families in small rural villages. This person needs to be a native English speaker with teaching experience, or a desire to teach would be good but not required.
Apply now
>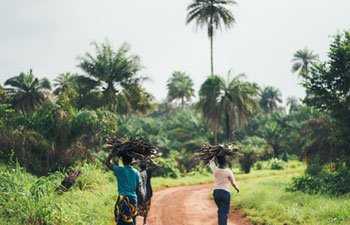 6 Degree Initiative
Togo/Benin, West Africa
May 25 - Aug. 11, 2024
Internships available: 16
Interns will have the opportunity to live cross-culturally in West Africa. They will learn and help lead children's and sports camps, ministry site construction, leadership training in local churches and evangelism and outreach. They will explore their passions, purpose and calling. They will grow in persistence, humility, and their relationship with God.
Apply now
>
Great Sea Initiative
Struga, Macedonia
June 15 - Sept. 1, 2024
Internships available: 2
Interns will assist in camp ministry, children's ministry, and English teaching. Opportunities are also open for interns to lead worship, teach the Bible, preach, etc., according to their gifting. Interns will serve in both Albanian and Macedonian language congregations. Expect to walk several miles daily and deal with cross-cultural stress.
Apply now
>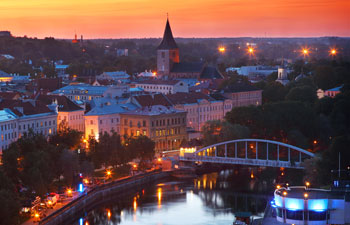 Nordic - Baltic
Tartu, Estonia
Sept. 15 - Nov. 10, 2024
Internships available: 4
Grow in your faith as you serve in the northern European country of Estonia, where less than 2% of the population knows Jesus. Work alongside Converge global workers and local leaders in the university city of Tartu, serving in local outreach and youth ministry programs. Help coordinate outreach and evangelism events among nearby rural, unreached people groups, bringing the Gospel to those who have never heard the Good News of Jesus Christ.
Apply now
>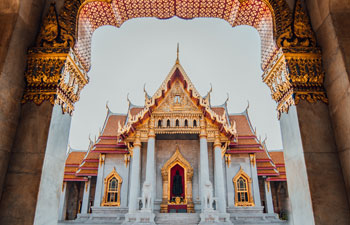 Thailand Initiative
Uttaradit, Thailand
Jan. 5 - Mar. 30, 2024
Internships available: 0
The intern will live in a community with our Converge global workers and serve with the Uttaradit Christian schools three days per week. In addition, during one day of a typical week, the intern will accompany the global workers to one of the 5 locations they serve unreached places in Northern Thailand provinces to learn and vision. The intern will even learn basic Thai language.
Apply now
>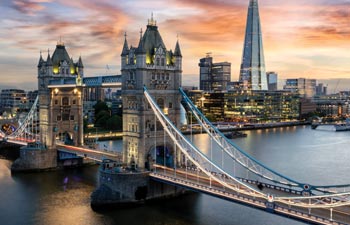 Alliance for Transatlantic Theological Training (AT3)
United Kingdom
May 29 - July 30, 2023
Internships available: 0
Live cross-culturally in the United Kingdom, where people from around the world are gathering. While working with a local church, you will learn about ministry and culture in a post-Christian context, build relationships within the local community and serve as a mentor as you help others grow spiritually. You will be placed in a track (worship, evangelism, preaching and teaching, biblical counseling) to further your theological training.
Apply now
>
How it works
Missions internships make an impact on both the interns and the people they serve for a lifetime. Because it is important to us that you to have a meaningful experience, Converge will be with you every step of the way. From the moment you inquire about an opportunity, we'll help you select the right one, make sure you are prepared, provide a dynamic ministry experience when you are on the field and help you readjust upon your return.
Training
Before you go, you'll receive training for your specific internship and how to raise financial support.
Live your mission
You'll have a safe and impactful missions internship experience as you gain ministry and leadership experience.

Return & debrief
When you return, you'll take time to discuss your experience with other interns. We'll support you as you readjust and talk next steps.

[IM]PACT Global Missions Service Internships typically last 6-10 weeks in the summer. Internships are volunteer and unpaid. You will need to raise support to cover your expenses.
Cost vary by location, but generally range from $3,500 to $5,000 plus airfare. All living expenses (food and lodging) will be covered while you are serving and during your debriefing, but all personal items and expenses will be your responsibility.
You must be at least 18 years old to apply. Applications are due 6 months before an internship begins (typically by December).