God + gamers
Michael Smith
Former Converge Content Specialist
Point Magazine // January 2020
---
Mellen, Wisconsin, population 690, sits nestled alone in the state's uppermost region. Bad River flows through it, and Copper Falls State Park is located on the northern edge of town. Travel by snowmobile north about 45 miles and you're likely to plunge right into Lake Superior. Mellen is an outdoor adventurer's paradise.
But as rural as Mellen's location is, The Rock Community Church, a Converge Great Lakes church plant, has found a fertile mission field nearby. Right across the street, at the town's only school.
Every Friday afternoon, as many as 20 middle and high school boys converge at the church for its 220 Gaming ministry (based on Galatians 2:20).
Church planters Ryan Olson and his wife, Nicole, who together attended the Converge Church Planting Assessment Center in January 2018, helped start the gaming ministry even before the Rock's official launch in September 2018.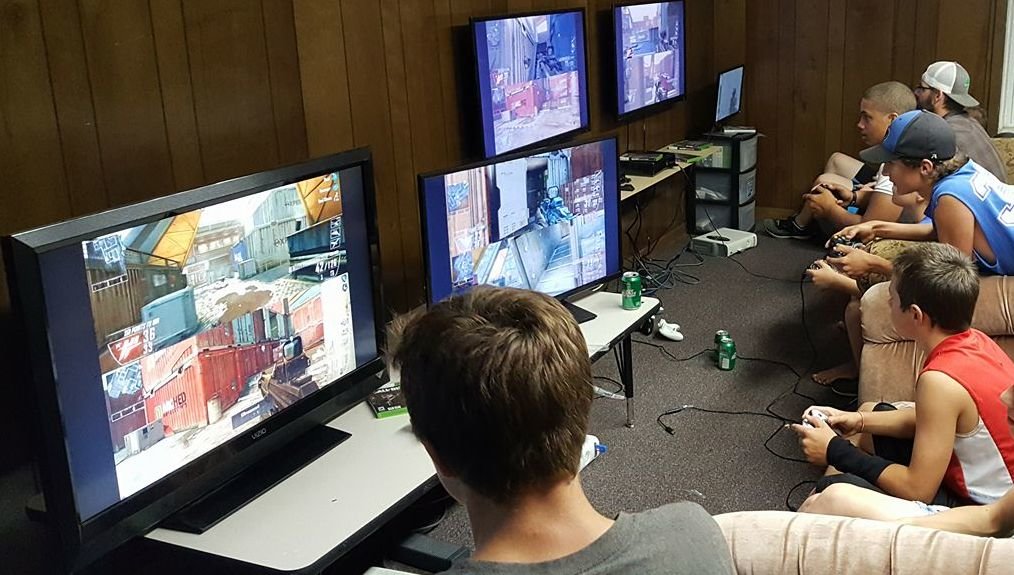 The 220 Gaming ministry involves more than just playing video games such as Fortnite, Madden football and Call of Duty. The students also build relationships with each other and with ministry leaders by playing outdoor games and sharing meals.
After dinner, the group participates in a Bible study, which is often student-led. Ministry leaders work closely with some of the upperclassmen to help them write the lessons.
Discipleship where disciples are making disciples
Ryan Olson said it was touching to see a student-leader step up to help another student who had never prepared or led a Bible study before.
"That was just a beautiful picture to see that happen right in front of me," he said. "I'm watching one student whom I've led, developed and discipled into making Bible studies, willingly offering to help another student develop Bible studies. Discipleship where disciples are making disciples. You don't get to witness that very often."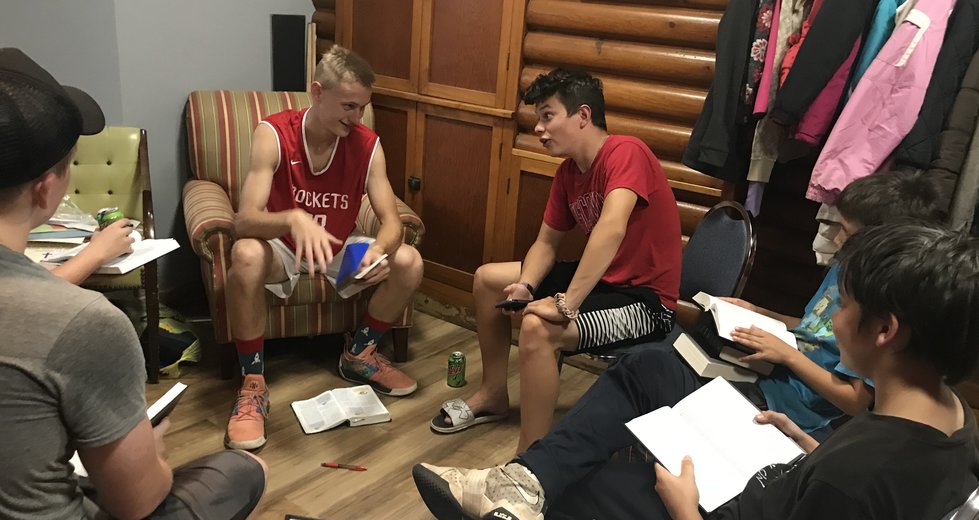 Frequently, Olson said, some students want to go further in-depth with a Bible study but are too timid to ask questions in the large group. To help remedy this, the church offers an optional study later in the evening.
During this time, leaders have the opportunity to answer students' questions and present the gospel to those who want to learn more about God and about how they can say yes to Jesus.
"220 Gaming has helped me discover God."
The church is seeing boys' lives transformed by the power of the gospel through this ministry. In 2019, three young men gave their lives to Jesus and were baptized. They faithfully keep coming to 220 Gaming and are being discipled in their faith — and they are inviting and bringing other boys to church with them.
Triston, 15, has been part of the 220 Gaming ministry for more than a year.
"It has been a big part of my life by bringing me closer to God, as well as closer to my friends and family," he said. "The weekly Bible study and one-on-one conversations with Pastor Ryan have made the Bible relevant in my life. It has led me to be baptized, start going to church and bring my family to church."
Barnabas, a 15-year-old friend of Triston, has come to 220 since the first night it opened. "It's always a safe place to tell people stuff and not have to worry about someone spreading rumors or about being judged," he said.
"220 Gaming has helped me discover God," said Jordan, 16, who gave his life to Jesus in 2019. "The people there are always really kind and always there to answers questions and give advice."
Olson said the 220 Gaming ministry is also giving him a chance to build relationships with the students' parents. The baptism of a sixth grader named Caleb was particularly exciting, Olson said. It created an opportunity to minister to Caleb's parents, who are not yet connected with a church in the area.
Olson is thankful for the big impact the 220 ministry is having in his small town. The church, with a weekly average attendance of 35-40 adults and children, may start a similar middle and high school girls ministry.
"In a small town where there isn't always that much to do, we want to be the church that fills the gap — with the overall purpose of advancing the kingdom of God," he said. "We want to have an impact on the next generation because they'll be carrying the church tomorrow."
---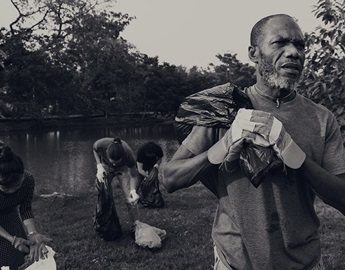 ---