A place to belong
Tim Porter
Lead pastor, Faith Community Church
Point Magazine // January 2020
---
Many years ago, Faith Community Church, Hudson, Wisconsin, divided our city and surrounding communities into sections. And ever since, we have been seeking to create and multiply missional communities in these neighborhoods.
Missional communities are simply what the phrase describes: communities of Jesus followers from our church committed to a specific mission to help people meet Jesus. At Faith, we currently have 16 missional communities, most of which are neighborhood-based.
In 2019, we began experimenting with network-based communities, connected through relationships. We are excited to learn and develop more. So we have asked our young adults to commit to a mission of reaching more and more young adults through networking.
Building communities in neighborhoods
Many of our missional communities have learned a lot from Jay Pathak and Dave Runyon's The Art of Neighboring and Rosaria Butterfield's The Gospel Comes With a House Key. Each community, whether neighborhood or network, has a team leader who directs the mission.
The communities are different in the events they host and in the ways they serve. One community hosts a weeklong soccer camp for the neighborhood kids. Another holds regular bonfire nights as a place to belong. A third is serving with Options for Women, an organization that helps unexpected, ill-prepared and terrified parents.
The missional communities are committed to loving their neighbors and helping them meet, know and follow Jesus. This is both a challenge and a joy. The challenge is that most of our neighbors commute out of Hudson for work. So, there are not many opportunities to be neighborly. But, despite this, we are joyful that our people are beginning to build up communities in their neighborhoods.
Discipleship in the midst – and for the sake – of mission
In each of our missional communities, we are seeking to equip Jesus followers to disciple one another in small batches. Too often, discipleship and serving in a ministry or mission are separate from one another. This creates a space where people are serving but aren't growing to be like Jesus. Or they say they are too busy to participate in ministry or mission.
Jesus discipled in the midst of mission and for the sake of mission. So, learning from him, we want to help disciple the Jesus followers within and for the mission to which they have committed themselves.
For example, I am inviting guys in my missional community into a discipleship relationship. My goal is to help them become fluent in the gospel, learning to apply it to their hearts and lives. I want to help them be more Christlike. From pride to humility. From indifference to love. From doubt to faith. They are learning the gospel is good news for them right where they are in life.
For many people, a step into a worship service is a really big step. Instead of it being the only way to meet Jesus, we are bringing Jesus and his church to our neighborhoods.
Because of my love for these guys, I desire to see them grow in following Jesus. But I also am discipling them out of love for our community's mission. As I do so, it's important to pay attention to their gifts, skills and passions. Knowing these attributes helps us see how they might serve within our mission to help our neighbors meet, know and follow Jesus.
It also may be that Jesus is calling some of them to be leaders. They might be future elders someday in our missional community, helping shepherd the team as we seek to help our neighbors meet Jesus.
Providing a place for people to belong before they believe
As a church that loves its city, we want to do all we can to help everyone meet, know and follow Jesus. We want to have a really big open door so that the church can invite people to come and meet Jesus for themselves.
But for many people, a step into a worship service is a really big step. Instead of having it be the only way to meet Jesus, we are bringing Jesus and his church to our neighborhoods.
In all this, we are praying Jesus will renew the neighborhoods in our city and county.
---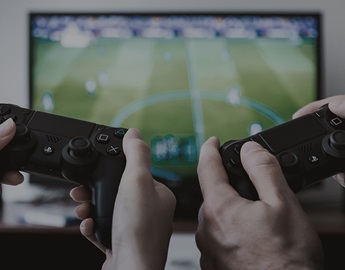 ---