Stuck!
Dr. Bruce Hopler
Vice President of Church Strengthening
Point Magazine // Summer 2017
---
Churches and pastors across the nation find themselves hitting what appears to be an invisible lid. To put it simply: They're stuck. Statistics show that over 80 percent of U.S. churches are stuck or in decline. In fact, if this trend continues, "The percentage of the population that attend church in 2050 is estimated to be at almost half of 1990's attendance — a drop from 20.4 percent to 11.7 percent."
How do churches get stuck? Truthfully, most of them just slip into it. In their well-intentioned efforts, they find themselves in survival mode. Perhaps they had a string of bad circumstances, or turned inward-focused, or the community changed around them or the leaders grew tired. There are a thousand paths to being stuck. Churches can easily find themselves struggling to keep the machine of church running from week to week — and losing the ability to bring transformation through intimate connection to Christ.
There are also times when a church is in critical condition. Its decline may result because leaders or the congregation are unhealthy, systems are broken and finances are failing. The leaders might be in denial, just hoping for the best, or do not even recognize their need to seek help.
Often, this results in pastors of stuck or declining churches feeling frustrated, not knowing where to begin.
What is church health?
A healthy church, while enjoying what God is doing today, is actively advancing in preparation for what God is leading them to tomorrow. They are engaged in church planting and missions — locally and globally — because they are more concerned about God's kingdom than about what they gain. They are functioning according to their purpose and mission, and therefore see frequent conversions. The leaders are healthy, as are the systems that support the ministry.
Quick fixes are not the answer to becoming unstuck. And many tools and resources don't quickly deal with the systemic issues causing the church to decline. The secret of being a successful church is a commitment to long-term health rather than short-term fixes. Sustained health leads to long-term fruitfulness.
The heart of becoming unstuck
To know where God wants you to go, you must assess where you are now. Carefully selected assessment techniques and exercises, combined with an outsider's fresh perspective, can objectively determine the current health of your leaders and church. And they can provide specific steps to maximize your God-given potential to fulfill your mission. A strategic plan will help your church ensure all working parts are developing and growing together.
But it's not all about assessments, strategies and plans. Church health and leader health are first about the heart. The heart transformed by Christ is full of hope, wisdom, energy, love for others, peace and perseverance. It cannot be dissuaded from Christ's mission. It has been and continues to be discipled by Jesus and therefore produces disciples naturally. It is in alignment with Christ in five areas:
Spiritual life. How does your church help its leaders and attendees develop a healthy and passionate spiritual life? Vibrant growth in their relationship with Jesus leads to personal and corporate transformation. How does your church help people build an identity in Christ in the deepest part of their souls?
Vision. Is your church's vision in alignment with God's vision of seeking and rescuing the lost? Called to be a transformative presence in a broken world, we follow Jesus' model of helping prodigal children unite with the Heavenly Father.
Evangelizing. How is your church equipping people to reach their friends? Is this approach effective? Seek ways to help people see how their story can be a part of the story of God.
Discipling. Is your church's plan for discipleship working? Small groups and Sunday school are simply tools. How do you evaluate their effectiveness? What might be a better tool for your specific situation?
Leadership training. Without effective leadership pipelines, churches will never break the lid that is causing them to be stuck. How does your church identify the leaders God has placed in your midst? How do you coach, mentor and train them?
If one or more of these five critical systems are offline, your church won't be healthy until they are addressed.
Getting unstuck
Churches don't need to be stuck. Health and growth are not pipe dreams; they are God's will and plan.
Through our local Converge district teams we can carefully assess the areas in which a church is stuck and identify the systems that need to be repaired. A triage process will help a declining church face where it needs help and guide it to a solution. We have trained "coaches," Converge pastors who are certified to lead you through a process that will help you bring your systems into alignment.
Together we can develop practical ways to establish and maintain healthy systems to bring your church back to a state of health. To learn more, contact your district office today.
---
Dr. Bruce Hopler, Vice President of Church Strengthening
Dr. Bruce Hopler has been coaching pastors and church planters for over 20 years. He now serves as the vice president of Church Strengthening at Converge. Bruce started a church in Maryland against all odds with no core group and no upfront funding, but it has grown for 18 years. He then moved to Las Vegas, where he was the Spiritual Formation pastor for the eighth-fastest growing church in America. During his time in Vegas Bruce completed his doctorate in spiritual formation and leadership from Fuller Theological Seminary. After four years there, he moved to Orlando to join Converge. Bruce loves planters and pastors. He has been certified in StratOps, Church Unique and SOULeader coaching. He strives to help pastors discover what healthy means, within their unique calling and context.
Additional articles by Dr. Bruce Hopler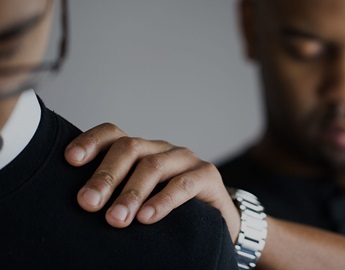 ---