Our bold request
Scott Ridout
Former Converge President
Point Magazine // September 2019
---
The gospel is bearing fruit and growing throughout the whole world – just as it has been doing among you since the day you heard it and truly understood God's grace (Col. 1:6).
I recently returned from Europe, where our global workers in Europe and Africa met together. They shared news from their efforts, best practices from their ministries and stories of God's faithfulness in helping people meet, know and follow Jesus. The gathering was unprecedented — never before had at least 80% of our missionaries from two regions gathered for community and collaboration.
My wife, Lisa, and I were thrilled as we heard worker after worker share about the advancement of the gospel, the multiplication of indigenous leaders and the prayerful hopes for the future on their respective mission field. In moments like those, I am reminded of the privilege of being part of Converge.
If you haven't noticed, the number of Converge global workers on the field is at an historic high. Never before have we deployed 180 missionaries — and another 48 appointees are forming prayer and financial support teams. We have workers in 36 countries and have 15 initiatives that will require many more. We are looking to better connect our churches with fields through consortiums to support the work of God around the world. Our team is working diligently and praying boldly. We are asking God for a gospel movement in every least-reached people group in our generation.
God is working in mighty ways around the world, and he is working in your local area, too. Whether in the Mediterranean or Minnesota, South America or South Dakota, Albania or Arizona, God is always advancing the gospel with unimaginable creativity and deep impact through people committed to honor him.
In this issue of Point, you will read about people from all walks of life trusting God to open the door for the gospel in different generations, communities and people groups — all with one thing in common: The belief that the gospel of Jesus changes lives.
---
Scott Ridout, Former Converge President
Scott served as president of Converge from November 2014 through August 2022. Prior to that he was the director of generosity for Converge from 2007-2014, concurrently with his time pastoring at Sun Valley in Gilbert, Arizona, for 22 years. He serves on the boards of Axelerate, Bethel University and The Timothy Initiative. Scott also serves the Finish the Task initiative working with denominations worldwide. He and his wife, Lisa, have been married since 1988 and have three adult children, Jon, Ashlyn and David. He loves God, the local church and simply wants to help people meet, know and follow Jesus.
Additional articles by Scott Ridout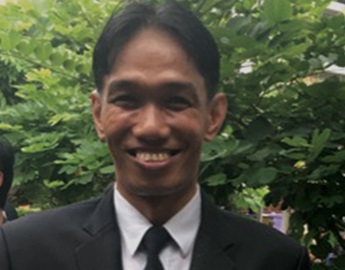 ---