Keeping new believers from falling through the cracks
Twanna Henderson
National Director, Bridge Network, Women's Ministries
Point Magazine // September 2018
---
Several years ago, a woman visited our church as a guest of one of our members. I distinctly remember her because she wore Army fatigues. She had recently gone through a divorce, and her friend had invited her with hopes that the service would be helpful to her.

She seemed to connect with the sermon and, although she was unfamiliar with its rituals and songs, was engaged in the service. At the end of the message, she responded to the call to salvation and accepted Jesus as her Savior. What a wonderful day it was!

Every pastor and church leader lives for the moment of seeing someone make a decision for Jesus. But what happens after this moment? What can churches do to decrease the chances of new believers falling through the cracks? What are the <i>next steps? </i>



Reach them
The harvest is plentiful (Mt. 9:37). Churches should continue to encourage members to invite unchurched and unsaved people to church. Friends, coworkers and family members are a good starting place. New believers are more likely to return to a church after accepting Jesus in their heart if they are connected on some level to someone in the church.

Even if they appear to have a connection, it is also very important to assign a response worker to follow up with new believers. Communicating and following up with them on the same day a decision is made is paramount.

When new believers have a designated person who is walking alongside them in their new decision and available to answer questions and pray for them, it fosters a connection to a seasoned believer. The response worker should continue to follow up with the new believer for three to six months.

To ensure the success of a new believer's initial connection to a church, encourage members to be intentional about sharing how the church has contributed to their own spiritual growth and development.

Instinctively, when we possess something good, we always want to share it with others. The church body should share how "good" the church has been for them.



Keep them
"People don't care how much you know until they know how much you care." The familiar saying holds true for the church. Many times, churches are initially more concerned about sharing their history, polity and other formalities with new believers.

However, these are not what are most important to new believers. People typically respond to a sense of unity, community and simplicity.

New believers want to know that the church cares about their family issues, job concerns and financial challenges. Jesus often sought to first address a person's deepest personal needs before addressing his or her deepest spiritual needs.

"Psychologists say that every life a person touches he either builds a bridge to that person or a wall between them," ACTS International director Dick Innes wrote in his article I Hate Witnessing on his organization's website. "And Jesus, being a great bridge builder, bridged the great social gap between them by simply asking, Please give me a drink."

Churches can keep new believers by first focusing on the drink of water each needs.



Plug them in
After new believers trust that a church truly cares about them as human beings, they are more apt to connect. This is the time to get them plugged in and assimilated into the church body.

At this stage, new believers should be introduced to spiritual disciplines such as prayer, Bible reading, consistent worship and serving. They should also be introduced to life groups, adult classes and Bible study classes.

These connections will foster their spiritual growth. By this point, their circle of relationships has expanded beyond their initial point of contact and the assigned response worker.

Administering a spiritual gift analysis is also extremely helpful. This will enable new believers to know how they are spiritually gifted.

Show them how their gifts are essential to the church body. When new believers understand that God has specifically gifted them and that they are valuable to the church, it is rewarding and allows them to feel they truly are a part of the body.

So, what happened to the woman in the Army fatigues? She received support for her divorce issues and fellowship with other women in the church. She became consistent in church attendance, joined a life group and developed a love for the word of God.

She continued to grow spiritually and eventually graduated from our leadership training class. She went back to school to complete her undergraduate degree and then received a master's degree in counseling. Today, she is still a member of our church and serves in our counseling center.

Instead of falling through the cracks, she fell in love with Jesus. Now she is helping others do the same.



I'm a new Christian. Now what?
Did you recently accept Jesus as your Savior? Here are some helpful next steps:

* Connect to a Bible-teaching church. Start with the person who led you to Christ or the church that led you to Christ. Attending consistently is key.
* Share the good news of your decision.
* Get a Bible. NASB is a good
* translation for new believers.
* Each day, read a few verses of the Book of John.
* Pray each day. Nothing fancy. Talk to Jesus as you would a trusted friend.
* Take one day at a time. You will see your life begin to change. This will happen over time. Don't beat yourself up. No one is perfect.
* Remember God loves you and has a plan for your life.
---
Twanna Henderson, National Director, Bridge Network, Women's Ministries
Twanna Henderson is the first lady and executive minister of church ministries at New Beginnings Church, Matthews, North Carolina. She is also national director of the Converge Bridge Network.
Additional articles by Twanna Henderson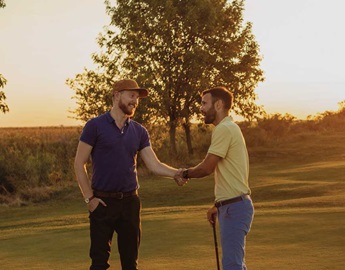 ---