The trend not to send
Scott Ridout
Former Converge President
Point Magazine // Fall 2017
---
In fall 2015, I was asked to give a presentation at a Global Alliance for Church Multiplication conference (GACX) on The State of the American Church.
It was a huge topic.
In my presentation, I told them I am thrilled by many good trends in evangelism, discipleship and biblical teaching I see in churches these days. But I also noted several troubling trends.
For one, in the American church these days the focus on numerical growth has outpaced the commitment to spiritual health. Although many congregations have larger attendances on weekends, during the week they also have fewer people living out the character and priorities of Jesus.
Churches are gathering crowds but neglecting the core. If the core is not developed, leaders are not raised up.
This results in the next trend: they choose free agency over farm systems. In free agency in sports, teams recruit from other teams rather than train their own players. In the farm system, they train their own.
Churches most often choose free agency — when they need new staff, they take leaders of other churches rather than raise up their own. This cannibalization of ministry fills the hole in one ministry but leaves a huge gap in another.
The resulting scarcity of leaders and the fear of losing staff result in one final bad trend: retaining rather than sending.
The Great Commission is a sending mandate every church must take seriously. God gave his first and best to reach the world, and he expects the local church to do the same.
Romans 10:14b-15a (ESV) says, "And how are they to hear without someone preaching? And how are they to preach unless they are sent?"
In this issue of Point, we will address the opportunity God has given us to start and strengthen churches together — worldwide. We accomplish this when we are committed to "sending." May God honor our willingness to trust him.
---
Scott Ridout, Former Converge President
Scott served as president of Converge from November 2014 through August 2022. Prior to that he was the director of generosity for Converge from 2007-2014, concurrently with his time pastoring at Sun Valley in Gilbert, Arizona, for 22 years. He serves on the boards of Axelerate, Bethel University and The Timothy Initiative. Scott also serves the Finish the Task initiative working with denominations worldwide. He and his wife, Lisa, have been married since 1988 and have three adult children, Jon, Ashlyn and David. He loves God, the local church and simply wants to help people meet, know and follow Jesus.
Additional articles by Scott Ridout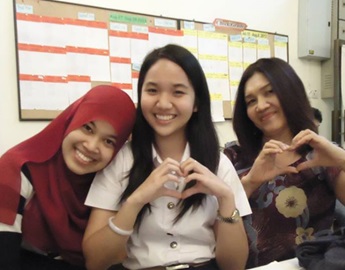 ---