Victory Sports
Stanley Patton
Lead pastor of Victory Church
Point Magazine // Spring 2017
---
According to Forbes magazine, youth sports is a $7 billion industry, and roughly 35 million kids participate yearly in some form of organized sports. Parents tirelessly shuttle their kids to practices and games for opportunities to watch them play and exercise.
Youth athletics teach more than sports skills; they also focus on discipline and teamwork. They foster a pathway for parents, kids, coaches, the community and spectators to intersect and interact. Sports are a pastime that transcends culture, age and gender. They have the power to unite or divide and to dictate our schedules, expenses and even where we travel.
Who doesn't enjoy a good game?
Unique way to start a church
Youth sports are a big business. What if this big business was used strategically to promote God's mission? What if youth sports activities were intentionally game-planned to launch life-giving churches? Imagine the possibilities. My wife Melissa and I were asking this at our church plant, Victory Church in Melbourne, Florida.
The apostle Paul made tents to support his mission. Similarly, Melissa and I are turning youth sports into a missional social enterprise. We saw an opportunity to impact and reach kids and adults in our community, so we created Victory Kid Sports, a youth sports franchise focused on impacting kids. Games are played at Wesley Church's Victory Field in West Melbourne.
We offer basketball, flag football, soccer and Wacky Sports (a fun field-day experience) for ages 3 to 12. Victory Kid Sports not only provides an opportunity for us to reach people in a non-assuming way but also gives us instant brand recognition. Victory Kid Sports helps us maintain a growing and impactful presence for our church. It affords us a way to make a great first impression in our community and simultaneously raise financial support for our ministry.
Since the creation of Victory Kid Sports in 2016 and its nonprofit arm, The Victory Kid Sports Foundation, we have seen youth, parents, social service agencies, community partners, coaches and churches come together to reach people for Christ. We've watched kids who had been placed in foster care and transitional housing be transformed by the message of the gospel and sports activities. We've seen the light of Christ shine and the pure exhilaration of kids playing as the church cheers them on to victory.
Victory for a kid named Will
Six-year-old Will came to our 12-day winter break camp (ages 5-17) last December, held at Victory headquarters in Melbourne. He didn't want to attend, but his parents forced his participation. The Victory Kid Sports Foundation awarded Will a scholarship. (We believe every kid should have access to sports.) Although the camp was free for Will, the metamorphoses that he and his family went through in 12 days were priceless.
Will's family was broken. They had no address to write on application and emergency contact forms. Just evicted from their home over the Christmas holiday, they lived in an old, dented minivan. Will's father, a former Army Ranger, had no money for Christmas presents and was just trying to keep the family together and above water.
Christmas should be a time of celebration and wonder as we commemorate Jesus' birth, but for this family it was a time of great adversity. We see such times as a rallying cry to be the church God is calling us to be — the hope of the world for people who desperately need to see God through us. We loved Will and his family in this difficult season of their life. Will flourished at camp, looking forward every day to the sports we would play and to meeting new friends.
At the end of our camp, we presented every child with a victory medal and awarded trophies to three outstanding students. Although Will was not the best athlete at camp, he needed and secretly longed for a trophy. As the students, coaches and parents assembled for our awards ceremony, we presented Victory's MVP trophy to Will. It was the only present he received during the Christmas holiday. You could see the excitement on his face as his name was called to receive his prize. Will's father burst into tears of joy and thanked everyone for this moment to watch his child receive something he technically didn't earn.
The 'Will' in each of us
Will and his family are a picture of grace and the beautiful mystery of the gospel message. We, who didn't earn grace, can receive the free gift of salvation through Christ our Lord. Just as Will had an award ceremony, there will be an award ceremony in heaven, and our Heavenly Father will crown us with crowns we will lay at his feet.
Had it not been for sports, Melissa and I would never have had the privilege of being the church for Will and for so many others who just needed a trophy or sports-related activity to turn struggle into victory.
Youth sports are a big business, and we are firm believers that sports can be used for an even bigger purpose.
---
Stanley Patton, Lead pastor of Victory Church
Stanley Patton is the lead pastor of Victory Church in Melbourne, Florida, and the CEO of The Victory Corporation.
Additional articles by Stanley Patton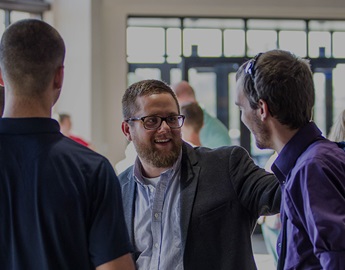 ---