Missionaries making an impact
Kevin McGhee
Converge director of U.S. Engagement
Point Magazine // September 2019
---
Over the past seven years, God has raised up a record number of Converge missionaries who are going to the least-reached, and the pace of our missionary recruitment continues to accelerate. They are being deployed to accomplish the many projects of our regional initiatives. They are also members of regional impact teams, which work across whole continents to empower national church leaders to reach their own peoples and to become sending churches to reach the least-reached. Converge missionaries are making a global impact.
Dan Nelson, who oversees our Latin American teams, and Jonathan Mathews, who leads the Southern Cone Initiative in Argentina, Uruguay and Brazil, recently returned from a trek at very high elevations in Northern Peru's Andes Mountains. They were exploring the spiritual needs among the 12 million unreached people in the Quechua people group. In one village, they found only one family that follows Jesus. This family hikes two hours each way across rugged terrain to attend a church. Leadership is needed here to see a gospel movement begin.
In Estonia, Converge missionaries Crick and Mindy Porier and Estonian national leader/Converge missionary Helari Puu lead the work to raise up disciple makers in one of the world's most atheistic nations. The Soviet Union left a bitter legacy in this country in which 86% of the nationals self-identify as atheists. While the work is hard, lives are being transformed by the gospel. Until the age of 3, Crick Porier's doctors thought he was completely deaf (he has a 75% hearing loss), and so he and his parents learned American Sign Language. Today, Crick and his team are actively seeking the right leaders to launch ministry among Estonia's Deaf people.
About five years ago, Dan and Tina Gibbs were in the middle of their careers when their lives took an unexpected turn. Tina was a children's minister; Dan was a self-described "business guy." Ivan Veldhuizen, their former pastor, asked them to consider serving as Converge missionaries. While they were on an exploratory trip to the Mambilla Plateau in Nigeria, their vehicle was ambushed. A bullet from an AK-47 tore through Tina's leg. Despite the Gibbs having to drive many hours to a medical facility, she fully recovered — and the couple sensed confirmation that God was calling them to Nigeria.
Today, the Gibbs oversee a thriving, self-sustaining missionary hospital that provides holistic care and a gospel witness to the people of their region. Through health care, specialized services for women and children, addiction treatment, vocational training and even providing electrical power to neighboring homes, the Gibbs' ministry is advancing the Kingdom. Hope is rising among several people groups desperate for the gospel.
These are just small glimpses of the important work being done by Converge missionaries who are fulfilling their part in our shared calling to make disciples of all nations.
Converge International Ministries Initiatives
Africa
SenSahel Initiative
6° Initiative
Asia
Hui Initiative
Japan Initiative
Spice Islands Initiative
Thai Buddhist Initiative
Europe, Mediterranean & Middle East
Great Sea Initiative
Nordic/Baltic Initiative
Poland 10:10 Initiative
Latin America & Caribbean
Bajio Initiative
Southern Cone Initiative
North America
Twin Cities Initiative
Join us in asking God for a gospel movement in each location. If one initiative particularly stirs your heart, contact our U.S. Engagement Team at missions@converge.org to make a connection. If you long to see those living in the darkness know Jesus, you can multiply the work of our missionary staff by also making a financial gift.
---
Kevin McGhee, Converge director of U.S. Engagement
Kevin McGhee and his team serve over 1400 churches across the U.S. as we ask God for a gospel movement among every least-reached people group in our generation.
Additional articles by Kevin McGhee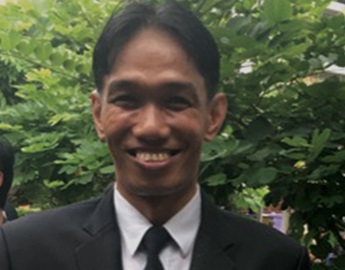 ---