Short-term missions are not enough
Mac Heavener
President, Trinity Baptist College
Point Magazine // Fall 2017
---
In developing strategy for each Converge church to send a long-term missionary by 2025, the role of short-term missions must be evaluated. You might infer from the article title that I believe there is little value in short-term missions. To the contrary, a short-term missions (STM) component in a long-term missions strategy can be very positive, depending on how well it's coordinated with the vocational missionary.
Trinity Baptist College (Jacksonville, Florida) began working with Ivan Veldhuizen, executive director of Converge International Ministries, at the beginning of this year. We were convinced that combining our efforts would make us better together. Since that initial meeting, the college has sent dozens of students to Converge for assessment; many of them have already been approved and have even begun making survey trips.
Trinity Baptist Church missions director Greg Mann has incorporated in our TBC missions classes the Qualities of Converge Missionaries that Veldhuizen shared with us in January. The TBC missions curriculum provides our students with a solid foundation for a vocational ministry, which partially accounts for our students' success in the assessment process and on the field. Our STMs and internship components also provide students with real-life experiences as additional ways to learn important lessons.
Short-termers: their value and challenges
Daniel Warren, associate pastor at Trinity Baptist Church, recently announced we have 60 members serving in STMs on five continents. Their work includes assisting full-time missionaries with leadership training, church revivals, evangelism, discipleship, community projects and orphan care.
In Introduction to Global Missions (a text we use at TBC), Converge Mobilization director Roger Peterson points out that STMs can be quickly sent. This distinction creates STM opportunities for others who have talents such as medical care, construction, disaster relief and other time-sensitive projects. The opportunity for students to work side-by-side with these kinds of professionals under the supervision of vocational missionaries is invaluable.
Short-term missionaries require little to no formal training. However, it also means the vocational missionaries the SMTs assist may have to deal with communication or cultural issues that could create more problems than they solve. Therefore, they should be a complement to — not a substitute for — career missionaries. The need for theological training, language nuances and cultural understanding (especially as it relates to evangelism) takes time that only long-term missionaries are able to invest. Field-driven partnerships between sending churches and career missionaries will help to avoid unnecessary waste of resources and dependencies on external assets.
On the mission field with Converge
Many of our college alumni and church members are long-term vocational missionaries who are already blessed with help from current students on STMs. The Alderman family is an example of two generations of Trinity Baptist Church members who have been full-time missionaries since the senior Aldermans began their work in Togo, West Africa. TBC students and alumni often assist their work.
Recent Trinity graduate Andrew Brothers and his fiancée, Miranda McPherson, are working through the various stages of Converge assessment and currently are on a survey trip in Togo to explore the possibility of joining more recent TBC alumni JJ, Melissa and Stephanie Alderman.
Trinity student Ben Patton and his fiancée, Trinity 2017 valedictorian Kelsi Brock, are also traveling with a Converge representative on a survey trip in Europe. Having completed the assessment process, they are exploring possible ministry opportunities on that continent.
Mann reports we currently support more than 150 vocational missionaries. They greatly appreciate the help they often receive from short-term missions, especially when it's field-driven by vocational missionary partners. However, Mann believes STMs are not enough. Among factors to be considered should be a plan that is in place back home to apply the passion and skills people gain while on the field. Our college curriculum includes methods for the vocational missionary to help plan their supporting churches' STM efforts for optimum value for all.
Doing missions better together
To accomplish the Converge goal of having each church send one missionary by 2025, we invite you to investigate the advantage of educating your missions candidates at Trinity Baptist College. Converge churches will be especially pleased to see how closely our curriculum supports their own objectives. Trinity's commitment to long-term missions, as well as our shared vision and values, are just a few of the reasons we chose to be part of the Converge network.
Senior pastor Tom Messer often reminds our church members that "all Christians are called to missions, some in their secular vocation and others as their vocation." For that reason, we also offer other degrees for those desiring professional and spiritual growth "in their vocation."
For more information on short- or long-term missions, contact Roger Peterson.
---
Mac Heavener, President, Trinity Baptist College
Mac Heavener is president of Trinity Baptist College, Jacksonville, Florida. TBC and the related Trinity Baptist Church partner with Converge to send missionaries to unreached people groups.
Additional articles by Mac Heavener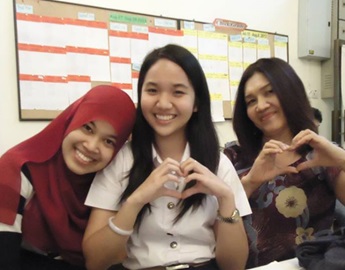 ---