Why does this pastor keep coming back to one of Converge's oldest churches?
Michael Smith
Former Converge Content Specialist
---
There's a lot that Jim Mead loves about living in Stratford, Iowa, and serving as pastor of the town's First Baptist Church.
He loves the history of his church. First Baptist Stratford is one of Converge's founding churches, and the Converge North Central congregation celebrated its 165th anniversary on June 20.
Mead, the son of a Converge pastor, recently drove south of town to the old rock foundation of the house where the church started. On Aug. 28, 1856, the church was organized in Johan Frederick Carlson's home (some of his descendants are in the congregation today).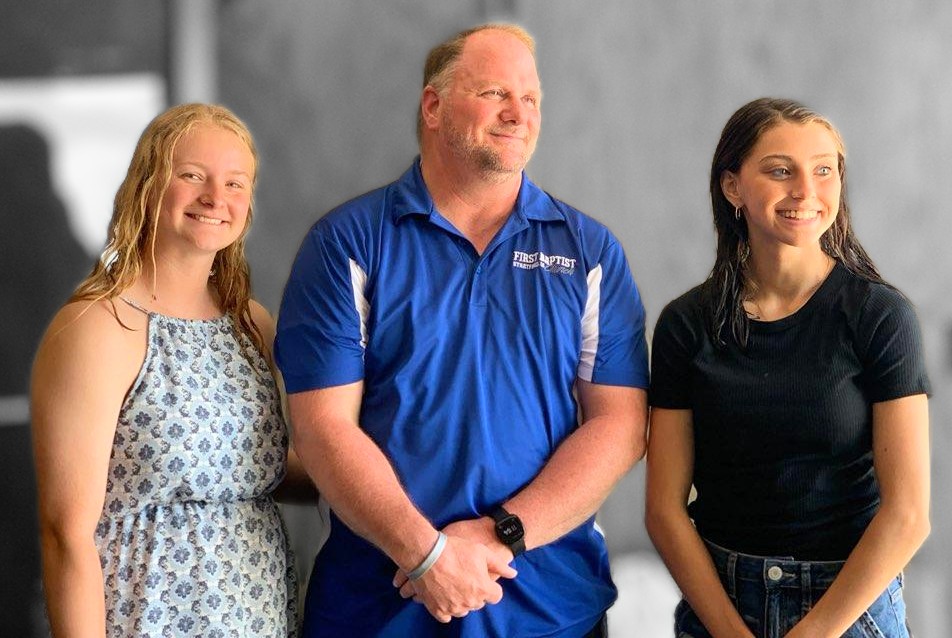 "It's right on the Des Moines River, and a person would have to maneuver a steep hill to get to the house," he said. "And to think that this church, in 1856, of course, people didn't have any ways of rapid transportation. And this church started with probably 20 people; obviously, it doesn't sound like a lot. But when you think that 20 people rode wagons for literally, miles, which could take an entire day, to come to that spot and started a church."
Mead grew up in small towns and has lived in a city of 75,000 people, but he loves living in a small town like Stratford (population: 750).
Related: 10 ways to reach your rural community
"[Stratford] is a great place to live. I love that I can walk out the church's back door and see — right now, I'm looking at a cornfield. And sometimes, you open the door and pray. And you can hear the wind. There's a certain sound the wind makes when it goes through a cornfield. And I love to listen to that. And even if it's the other time of the year, it will be a bean-field, and I love listening to that. I love how simple it is. And yet, not."
Mead loves how God keeps bringing him back to First Baptist Stratford, which has had 47 pastors during its 165-year history. He served as the church's pastor from 2002-07, 2015-16 (interim) and 2020-present.
When Mead left Stratford for Knoxville, Iowa, in 2007, he did not understand the reasons for the move. However, the reason became clear when he suffered a stroke in 2008 that probably would have killed him if he was still living in Stratford.
"In Stratford, I was 30 miles from a hospital; in Knoxville, the parsonage was across the street from the hospital," he said.
Mead loves that there's no competition among the town's churches.
"Nobody's like, 'Oh, well, you're a Baptist, I can't talk to you, or you're a Lutheran or you're Methodist.'"
Mead loves the life change his church is seeing after 165 years. On June 6, the church baptized eight young adults. In one family, all four kids got baptized that day.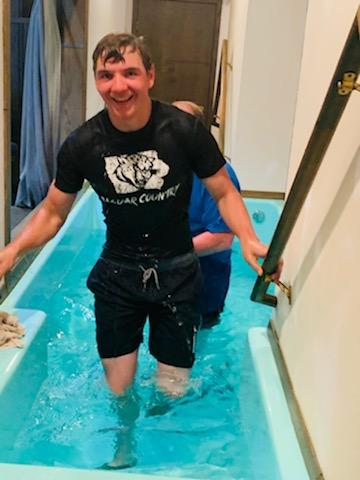 "Outside of my kids, it was one of the most emotional moments for me because I've known all of these kids since they were born.
"When I first got to Stratford in 2002, my dad stepped out of the car when we first moved here and took a deep breath. And he said, 'You smell that? There is nothing like small-town Iowa. Just get used to it. Nothing like it.'
"And he's right. There's nothing like small-town Iowa. I'll always do whatever God wants me to do, but unless he sends me a written telegram, I can't imagine myself pastoring in a big city again. I love the town. I love being here."
---