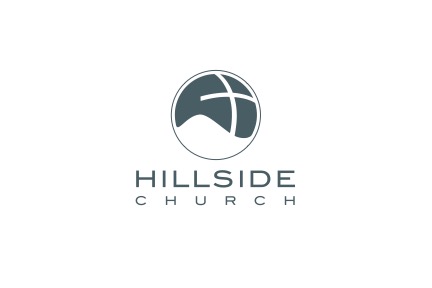 Children's Ministry Director
---
About Hillside Church
Hillside Church wants to join God in making all things new for his glory and our good by making disciples of Jesus everywhere. We care about connecting people to God, growing people in the faith, and sending people on mission here, near, and far. Hillside is made up of people—of all ages, economic levels, and backgrounds—who love Jesus. We like to say we are "Friends of God, Friends of Each Other." Our church community is in a southern suburb of Minneapolis in Bloomington, Minnesota.
Job description
CALLING
The Director of Children's Ministry is responsible for overseeing and implementing the vision and mission of Hillside through our children's discipleship program, which consists of pre-k through 6th grade. If God has called you to disciple children and families, please consider applying for the position below.
COMPETENCY
Primary Duties: It is understood that other tasks may be assigned at any time.
Vision/Strategy
· Develop a clearly defined vision and strategy for discipleship within the Children's Ministry that works in congruence with our Student Ministry program and in conjunction with the overall vision and ministry of Hillside.
· Develop and implement strategy for whole-family discipleship; working with families to equip and empower parents/families to disciple their children.
Programming
· Provide oversight, planning, and execution for all aspects of Children's Ministry programming, including Sunday morning and Wednesday night programming; Outreach events; Family events/programming; VBS; Curriculum selection/development for all programming.
· Develop and manage Children's Ministry budget and help develop the budgetary needs for upcoming years.
Recruitment
· Build and develop the Children's Ministry Leadership Team, which consists of key committed and gifted volunteers.
· Lead, recruit, train, and develop volunteers for the Children's Ministry.
Staff
· Attend staff meetings and staff-led events.
· Participate and provide support and leadership (when necessary) in church-wide events, even if they do not directly affect the Children's Ministry (Fall Fest, Missions week, etc.).
Experience:
3-5 years of experience preferred in a church or related contexts.
Proven track record of effective leadership.
Education:
Bachelor's degree required.
Skills and Abilities:
Excellent administrative skills.
High levels of leadership in relational, collaborative, organizational, and strategic skills.
Must have excellent communication skills, both via email and in person.
Requirements:
Faithful: A member of Hillside Church and annually affirms the Statement of Faith and Covenant of this church.
Generous: A proportionate giver with tithing as a norm.
Exemplary: A model of what a relationship with Jesus looks like and exemplifies how to pray, evangelize, and disciple others
Decision Making:
This position works independently to oversee and implement the vision and mission of Hillside church in the context of children's and family discipleship.
Physical Demands:
☒Push/Pull ☒Writing ☒Standing ☒Walking ☒Hearing ☒Talking ☒Bending ☒Squatting ☐Climbing ☒Reaching ☐Driving ☒Sitting ☒Vision ☒Hand Movement. ☒Lifting - _25 lbs. ☒Eye/Hand Coordination
Unique Working Conditions: (i.e., exposure to loud noises, extensive travel, hazardous working conditions, etc.)
None
CHEMISTRY
Interactions:
This position will interact daily with the Hillside staff in person.
Weekly in person interaction with children and parents on Sundays and Wednesdays.
Weekly interaction with volunteers.
Supervisory Responsibilities:
Supervision of Children's Ministry Assistant
Supervise approximately 125 volunteers.
CHARACTER
All staff members are expected to demonstrate an appropriate level of spiritual maturity for their position, sound judgement, above-reproach character, an adherence to Hillside's Employee Handbook, and active participation as a member of Hillside Church.