Why are we surprised when God is God?
Michael Smith
Former Converge Content Specialist
Discipleship & spiritual formation
---
Why are we surprised when God says YES?
Acts 12 is a grand example. The church is having an overnight prayer meeting at Mary's house in light of James' execution and Peter's incarceration, and BOOM! God answers in a big way: Peter is set free by an angel. When servant girl Rhoda announces his arrival, the shocked prayer intercessors claim she's "out of her mind" or "it's his angel." But there is Peter — big as life — continuing to knock and call out. He must have wondered, "Aren't they glad to see me?"
We shouldn't be surprised when God says NO, either. After all, he is the only wise God (Romans 16:27). He knows what is best for us and, like a loving father, gives us what is best for us. He knows us and our needs better than we do (Matthew 7:11). What a gift-giving Father our God is.
We embarked on this 21-day prayer journey together because we know God is God. We know that when we pray, our heavenly Father knows what we need before we even ask. We also know that God answers prayer in ways that thrill and surprise us, humble and help us, and always builds our hope and confidence that he is Lord.
Here are some stories of God showing up in our Converge churches. We look forward to hearing more as we continue to pray and see our Father's gifts arrive.
Bayside Baptist Church
Superior, Wisconsin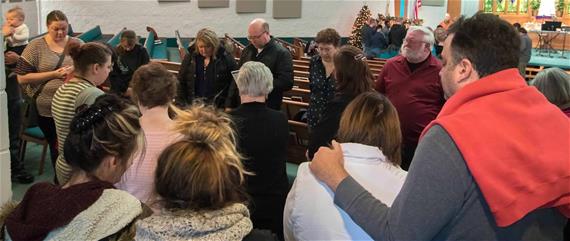 Bayside Baptist Church opened the new year with 21 Days of Prayer using the Praying the King's Agenda booklet.
On January 5, the church gave out more than 150 copies of the booklet. A couple of Sundays later lead pastor Thomas Bush received this note from one of his deacons who has been reaching out to international students at the local university:
I just wanted to share some encouraging news with you. Shota, one of the Japanese students that comes to church with us and has weekly Bible study with us, shared that he is reading his King's Agenda booklet every day and also journaling every day. He does this all from his desire to know more about God and the Bible, not from us pushing him to do it. He comes to us with questions based on what he has read. We are all praying together that God will reveal himself to Shota. Please join us in this prayer and that Shota's eyes will be opened to the truth and that he will put his trust in Christ.
"Thank you for inviting us all to this 21-day prayer challenge. God is using it!" Bush said.
Hope Arabic Church
Sterling Heights, Michigan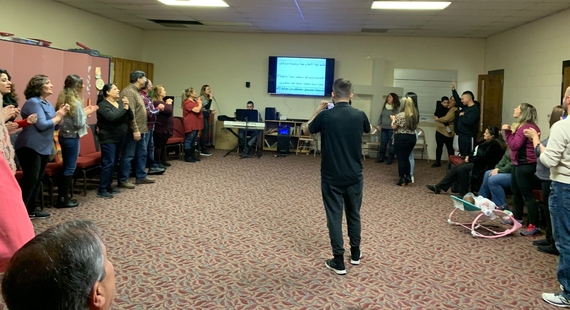 Hope Arabic Church translated the Praying the King's Agenda booklet to Arabic and gave printed copies to its members. They gathered at the church for an hour of prayer every night of the 21 days.
On the final day, more than 40 people prayed from 6:30 p.m. until midnight.
"God has put in our heart to have overnight prayer every month. We are so blessed to join with many churches on this wonderful journey," lead pastor Avdal Boktor said.
Riverwood Church
Waverly, Iowa
Riverwood Church, which has participated in 21 Days of Prayer since 2018, had its highest participation this year. Part of the reason was that the church wrote daily devotionals this year and emailed them out. The church also recorded the emails into a podcast. The church estimates that almost everyone in a Growth Group, which is about half the church family, participated in the 21 days.
Along with the daily devotionals, several people fasted from something during the 21 days. Many commented on how good it was to give up entertainment, social media or certain foods/drinks. Some couples even participated in their fasts together.
One story stood out to pastor Erin Bird:
One woman chose to fast sugar. But through her fast of sugar, she sensed God wanting her to give something else up — smoking. She has been a secret smoker for years (even her high school-age daughter didn't know she smoked until last year) but sensed God asking her to trust him to calm her rather than her three or four daily cigarettes. Her Growth Group is now supporting her on this journey.
Another thing Riverwood believed God wanted them to pray about was a building for their 5-year-old church. The church has been in rental spaces since its launch in 2014. During the 21 days, they were approached by the owner of a building about leasing the space for very favorable terms. The church signed a three-year lease for the building, which is twice as large as its current meeting space.
Springbrook Community Church
Huntley, Illinois
Heading into its 21 days of prayer and fasting, Springbrook Community Church sought God's leading as it came to the close of its pastoral search.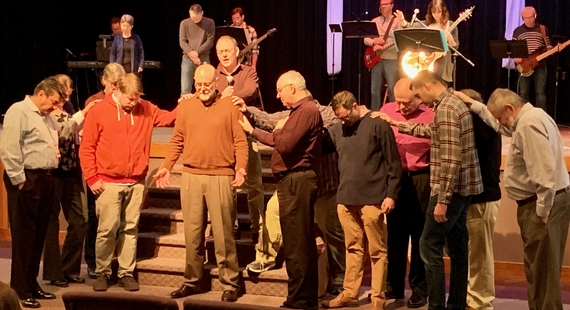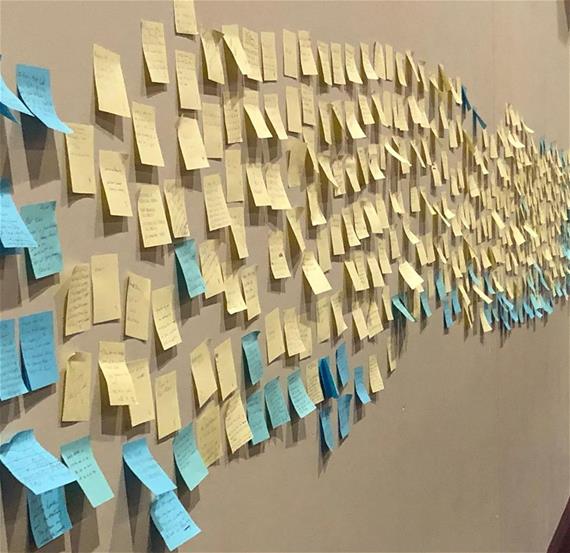 The week after the church kicked off its prayer and fasting sermon series and 21-day fasting invitation, the congregation overwhelmingly affirmed Richard Wollard as the new lead pastor. All of the prayer and fasting devotionals the church ordered were taken. More than 100 people made commitments to pray and fast. And 300 people shared with Post-it notes on the church's prayer wall areas that they were praying for spiritual breakthrough.
"God continues to go before us in power as we continue to move into 2020," Wollard said.
Share your story and join us
These churches sent us their story through our Share Your 21 Days of Prayer Story page. Let us know how has God moved in and through the life of your church during 21 Days of Prayer.
It's not too late for your church to take part in 21 Days of Prayer. Visit our 21 Days of Prayer page to learn more about it and download resources to help you.
Dana Olson, senior pastor at Faith Baptist Fellowship, Sioux Falls, South Dakota, and author of Praying the King's Agenda: 21 Days of Focused Prayer, contributed to this story.
---