Take an international mission trip without leaving home
Michael Smith
Former Converge Content Specialist
---
Last year, Converge church members in Colorado and Arizona went on mission trips to Europe and Africa – without ever leaving home.
Although the COVID-19 pandemic has made it difficult for churches to take international mission trips, missionaries and churches have continued to collaborate through virtual trips and engage in the work God has called them to do.
Supporting Estonian youth camps from Colorado
For several summers, a team from Arise Church Denver (formerly named Stapleton Church) traveled to Estonia to help Converge global workers Crick and Mindy Porier put on youth camps for local students.
In 2020 Crick decided it would not be safe for the team to come, even before the Estonian government made travel restrictions.
But Arise mission team members still wanted to help even if they could not come to Estonia. So the Poriers, Jimmy Smith, who is an Arise member and church mobilization specialist for the Converge International Ministries U.S. Engagement Team, and the Arise mission team started thinking about what that might look like.
SHARE YOUR STORY: Have you taken a virtual mission trip? Tell us about it
Something they knew they could do from wherever they were was to pray before and during the camps. Smith organized a 24-hour prayer initiative before the camps where people signed up for 20-minute time slots to pray.
"We had so many groups of people praying for this camp, more than I've ever seen before," Crick said. "The 24-hour prayer initiative kicked it off to be intentional about praying for this outreach, and we saw the results of that in God's hands over the camp."
Arise also hosted a Zoom call with Poriers and others who wanted to join in and learn how to pray for the camp and the missionaries. They also brainstormed camp activities and what new things they could try, including crafts, games, campfire meals, devotions and spiritual conversations.
RELATED: Short-term missions are not enough
"All of this helped us feel encouraged and not feel like we're alone here," Crick said.
Members of the Poriers' support team also helped them plan a virtual meet-and-greet in August with their prayer and financial supporters. During the Zoom call, Crick and Mindy shared updates about their ministry and family and answered questions.
"We wanted to create an opportunity for them to feel more invested in the ministry they are a part of because they are a part of the team," said Crick, who wanted to have at least one person from each of the 20 churches that support them on the call.
"In the future, we will consider having a virtual mission team behind the scenes in the U.S., whether a group can travel physically to Estonia or not," Porier said. "It was invaluable for planning, supporting and praying for everything in real-time as summer ministry was happening in Estonia."
Arizona church goes to Africa online
When the pandemic hit, Cornerstone Church in Arizona began to think creatively about how to continue to keep the church engaged in God's work around the world when they would not be able to travel in person.
"We know life change happens when we get outside of our comfort zones and experience God at work," said Jodi Petersen, director of Serve at Cornerstone. "In-person serving trips have provided that for years."
RELATED: To send or not to send?
In 2020, Cornerstone sent more than 50 people on virtual trips, including a trip with Orchard: Africa in April. The virtual trips provided opportunities for people who could not physically travel due to health, family, jobs or cost to participate in a cross-cultural life-changing experience from home.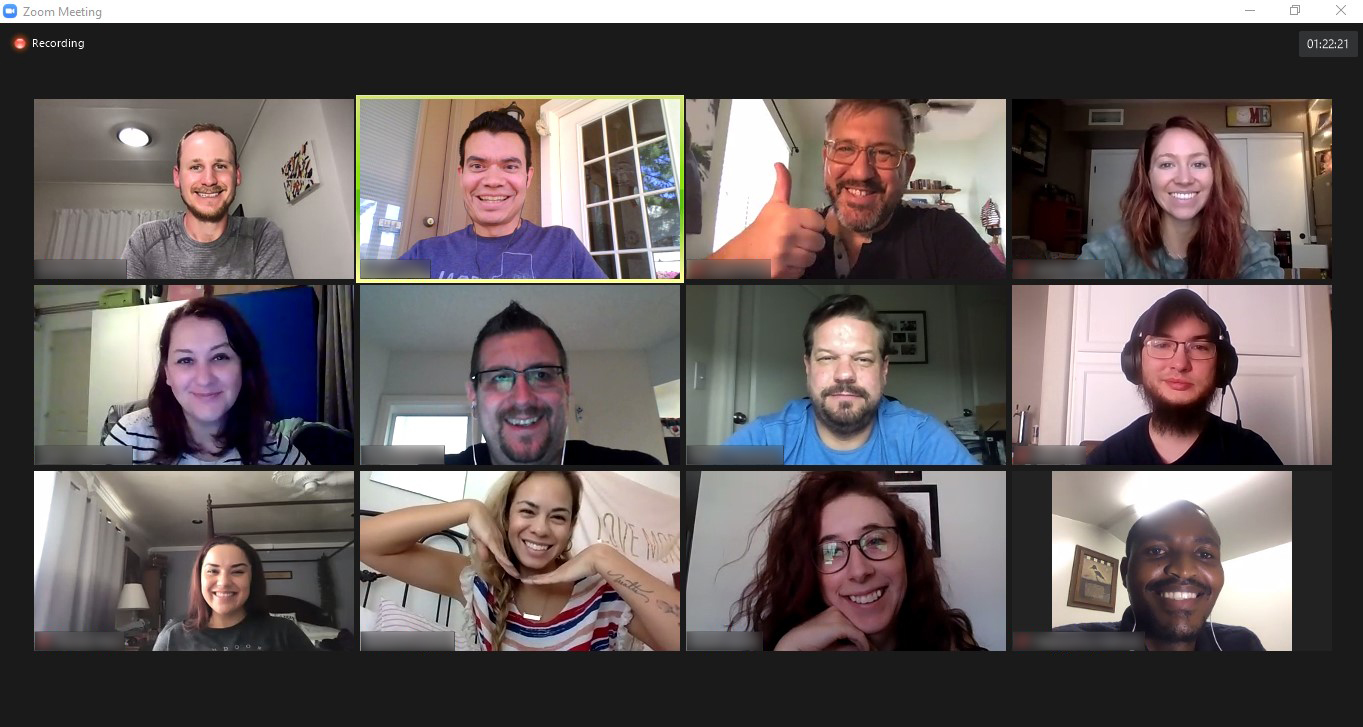 "We had people join a virtual trip who had had never been on a serve trip," Petersen said. "The experience allows people to learn about a new culture, meet new people, hear impactful stories from ministry leaders, learn about an organization and spend time with Jesus."
Benefits of a virtual trip include opportunities to learn, build relationships and have fun together, Petersen said. For example, team members posted pictures of the South African meals they made.
RELATED: Are you a missionary-in-the-making?
"Through Zoom calls and team WhatsApp groups, we were able to get to build community and share learnings," she said.
One of the virtual trip participants, Rebekah, said, "I was encouraged on figuring out how to take action and do what we can with what God has placed in front of us."
Janae shared, "Thank you, everyone, for your inspiration and sharing your heart over these last five days. You each have inspired me this week in unique ways, and I feel very blessed God placed me in your path to learn what it looks like to be more like Jesus."
In April 2020, Petersen and a Converge global worker serving alongside a children's home in South Asia started brainstorming what a virtual trip might look like in the missionary's context. When the global worker learned about the Orchard: Africa opportunity, she immediately said yes.
"I was extremely excited and hopeful, but I also had many questions and doubts before the virtual trip started," the missionary said. "What does it mean to host teams virtually? Is it possible to truly connect? Will I actually be able to see and believe in their vision and mission? Am I sure I really want to commit to another Zoom meeting? And if the answer to these questions is yes, can we do something like it here with our ministry?"
The global worker said the trip was a major success on multiple levels.
"Not only did I fall in love with, believe in and feel connected to this ministry in South Africa, but I was super motivated and encouraged about the reality and possibility of producing a virtual trip to my location," she said. "I told my team about my experience and vision, and I was so thrilled that they shared in my excitement. We immediately launched into brainstorming, then creating and designing our own virtual trip.
"We believe these trips will allow visitors and partners to see what God is doing in our ministry in this beautiful country — regardless of restrictions from a global pandemic or otherwise. We can't wait to host our first team and to see how God uses this for his kingdom."
For Petersen, virtual trips will continue to be a part of Cornerstone's strategy in engaging its people in meeting needs, knowing people and sharing Jesus.
"People walked away from the virtual trips considering what they had in their own hands and how they could use it to further the message of Jesus," she said.
You and your church can make an eternal impact and connect with the world's least-reached people groups. Learn how >
---