New church/community center reaches Albanian-speaking children in Macedonia
Michael Smith
Former Converge Content Specialist
---
Evangelical Christians make up less than 1% of Macedonia's population. Among the 500,000 Albanians from Macedonia, there are almost no Christians.
In January, Converge global workers Andy and Irida Morisseau opened the Life Center, a new church plant and community center in Struga, Macedonia. The Life Center is the only Albanian-speaking church in the community and offers a wide variety of outreach programs and activities for children and youth.
Since arriving in Macedonia at the end of 2017 with their two boys, the Morisseaus have focused on children's ministry, working with the special needs community, music ministry and faithful Bible teaching and preaching.
Related: Missionaries get creative to share the gospel with Muslim kids in Macedonia
The couple has seen a wonderful response from the community, especially from children and young people, since opening the Life Center.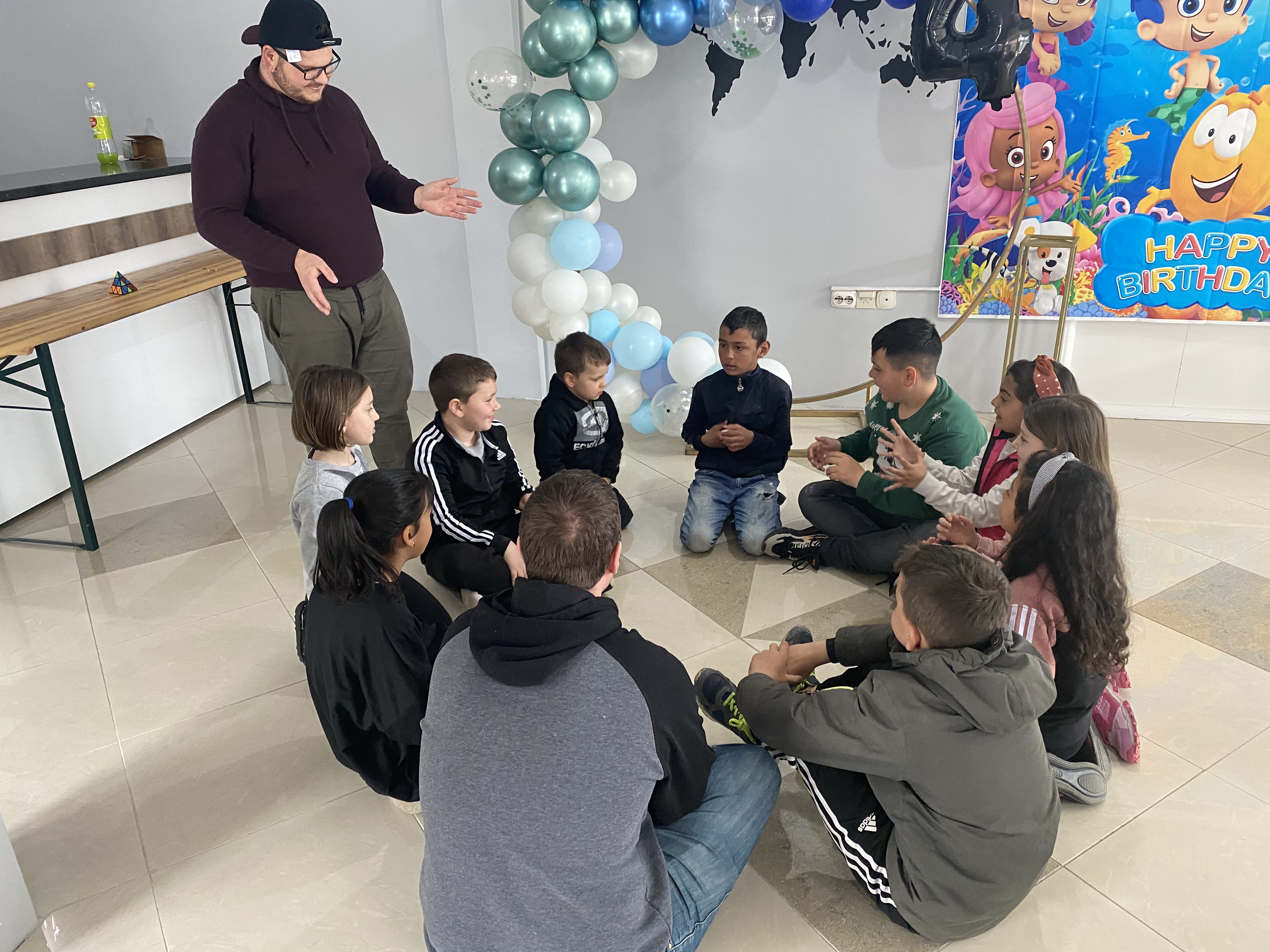 "Our long-term goal is to raise up these children as disciples who make disciples and carry the truth of the gospel with them for their entire lives," Andy said.
As the Morisseaus minister to the children, they're also getting a chance to interact with their families.
"A lot of parents would come and bring their kids, but they'd stick around to hear the stories, and they end up doing a lot of the things that in the United States church volunteers do," Andy said. "We have nonbelievers who are open to having their kids come."
Irida was born just 30 minutes from Struga on the Albanian side of Lake Ohrid. She became a Christian after the end of communism when German missionaries started a church in her hometown.
"I became a believer from the children's program in Albania," Irida said.
In addition to their ministry at the Life Center, the Morriseaus regularly lead worship, preaching and teaching at Macedonian-speaking churches in the area.
"We hope to foster a spirit of unity and reconciliation between ethnic groups, which are often rivals, through this ministry," Andy said.
Related: 'Now I know that the cross isn't shameful'
While the Life Center is primarily open on Saturdays and Sundays, the Morisseaus hope that one day it will be open every day of the week.
"We want to have something happening there every day — that's why we want to call it a community center," Irida said. "So there will be programs for kids. There will be English lessons, English clubs, book clubs for children and movie nights to attract more teenagers. We'll have music therapy for children with special needs."
The Morisseaus' biggest need is for more team members to join them in the gospel work that has started in Macedonia. (Learn about becoming a missionary with Converge.) They are praying for people who feel a deep calling to reach people from Muslim backgrounds and are willing to learn new languages and cultures. They are also looking for financial partners to share the cost of running the Life Center.
You can help the Morisseau family reach the Albanian Muslims of Macedonia with the gospel.
---