Converge leaders help train West African pastors
Michael Smith
Former Converge Content Specialist
---
Notorious for being the birthplace of Voodoo, Togo, West Africa, is where more than a million slaves walked the road of no return and boarded ships to the Western Hemisphere. Religion runs rampant there and in neighboring Benin on the balmy West African coast. The region is characterized by witchcraft. Black magic. Sorcery. Idols. Worshipers are enticed by a centuries-old python temple in the center of Ouidah, a city of 100,000 people in Benin. Ouidah literally means "the people who worship pythons."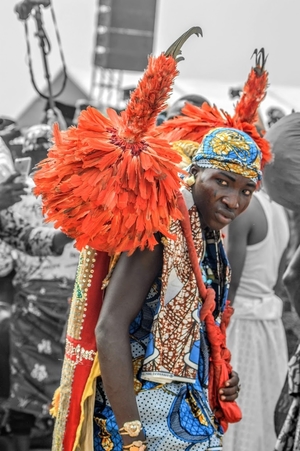 But as false religion ruled by fear dominates the landscape in Togo, something amazing is happening among its Gen and Watchi people. A gospel movement is beginning to sweep through these formerly unreached people groups.
Converge president Scott Ridout and Lee Stephenson, Converge's executive director of Church Planting, recently traveled to Togo and Benin to help train local pastors. The Converge leaders also witnessed firsthand the spiritual darkness that saturates this region during the annual Voodoo festival in Benin.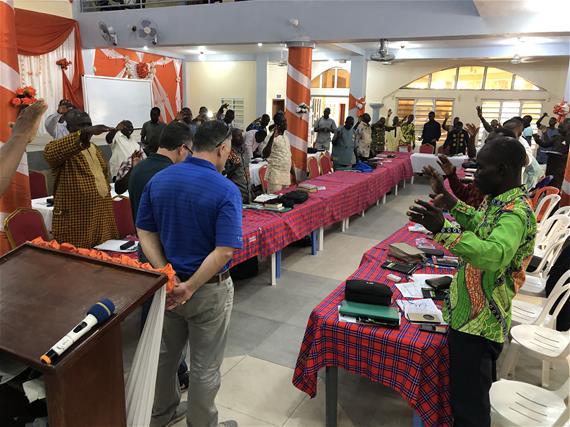 Ridout taught about 80 leaders from throughout French-speaking West Africa on January 10, just a few miles from the Voodoo festival. The next day, Stephenson taught 20 of the 40 leaders who are currently planting churches.
The same day as Ridout's training, which was National Voodoo Day in Benin, more than a thousand people from around the globe were in a 12-hour online prayer meeting. They were asking God for a gospel awakening among the West African people.
A consortium (or national network) of Converge churches, led by Daniel Warren, Hammond Campus pastor at Trinity Baptist Church, Jacksonville, Florida, supports the 6º Initiative in Togo and Benin. Out of the consortium, the initiative's prayer coordinator orchestrated this unprecedented prayer event. The team is now praying in three time zones for an hour each week.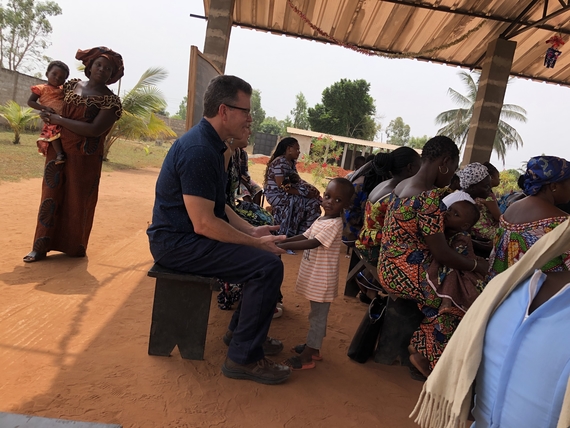 On Sunday morning, Ridout and Stephenson spoke at The Solution Church in Togo. During the service, the church entered into an impromptu time of praise. People talked about what God has done in their life. An elementary school teacher shared about leading 47 people to Christ the week before in his home village.
"It was a humbling and inspiring moment to sit with so many pastors and church leaders who courageously walk into some of the darkest places on earth with the light of the gospel," Stephenson said. "We saw firsthand how the gospel continues to forcefully advance."
Converge missionaries JJ and Melissa Alderman and their 6º Initiative team are partnering with national leaders to plant churches in the region's least-reached cities. They have seen 14 churches planted in the past two months and plan to have 25 new churches planted by the end of 2020.
Learn how you can help plant churches and develop leaders in West Africa.
Read more stories of impact from Togo
---