Theological education in the Philippines comes from the cloud
Michael Smith
Former Converge Content Specialist
---
When Converge global workers Tim and Bethany Spears landed in the Filipino city of Tacloban in January 2019 to help establish a new school to equip local church leaders and planters, they never imagined that a global pandemic would help launch their efforts.
In October 2019, Tim started teaching a weekly in-person class on the book of Hebrews. Things were going well — until the COVID-19 pandemic hit in March 2020 and shut everything down.
"It was a complete lockdown, just like China," Spears said. "You had to get a special pass from the local municipality to go anywhere, and you could not leave our city. So the leaders said, 'Hey, let's just do all our teaching online.'"
Eastern Visayas School of Theology (EVST), cloud-based theological education not limited by location, weather, time or the pandemic, was born.
At first, Spears wondered if the school would be successful.
"We thought, Many people don't have computers, and the internet here isn't good. Then you have this crisis where people aren't working," Spears said. "I was thinking I could catch up on administration stuff and start practicing the language."
To Spears' surprise, the school took off, increasing to three classes a week, with 15-20 students in attendance. Students are attending classes on Zoom from at least five different islands. These students usually would need to travel 8-12 hours on a bus to receive this training.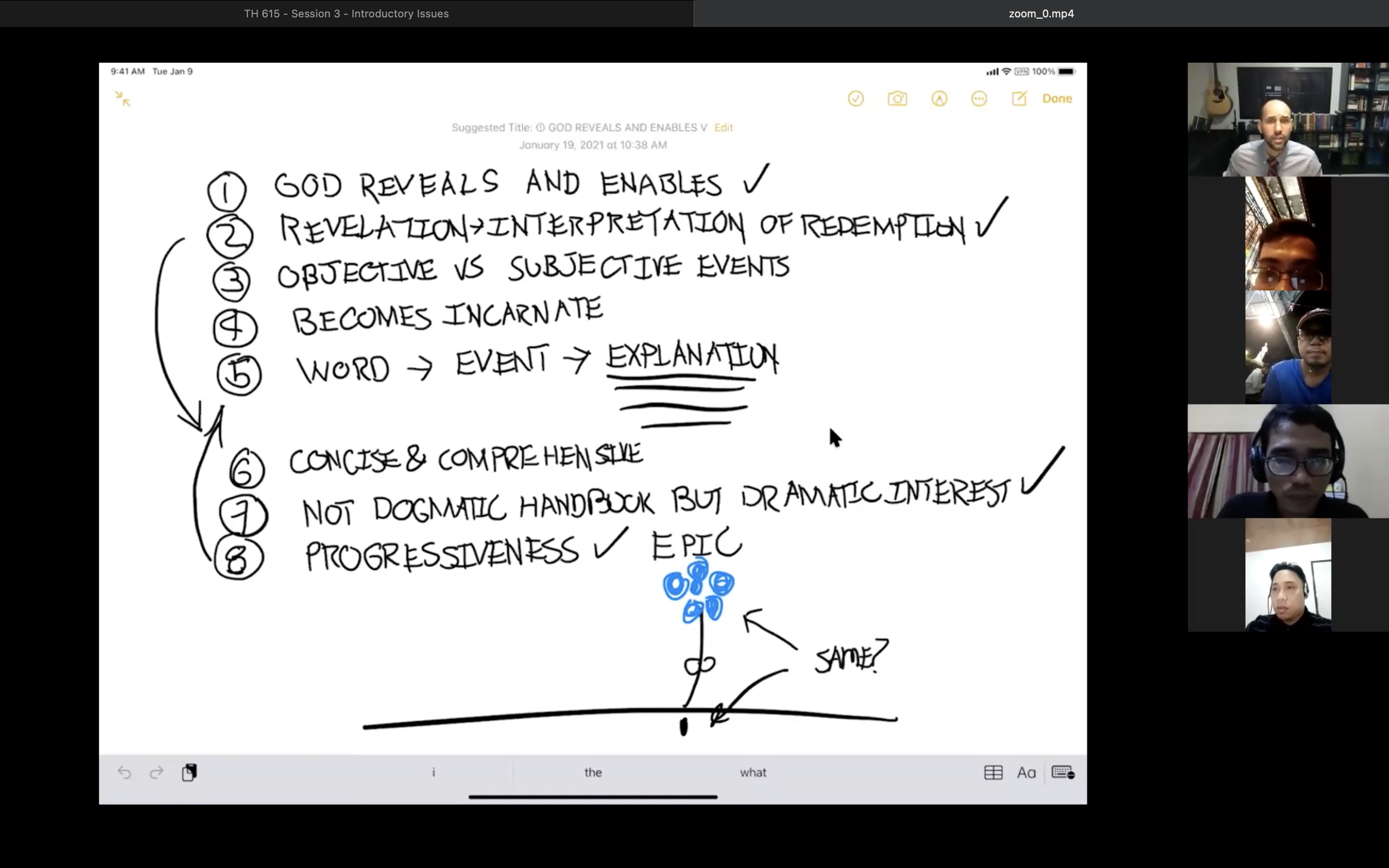 Filipino pastors are teaching two classes using the local language. Spears and the pastors use several teaching modes to make the experience more interactive. This includes lectures, online whiteboards, PowerPoint, Bible software apps, breakout sessions, Zoom study groups and in-person small groups. Poor internet is not a factor because they record and upload edited videos of their sessions to YouTube so that the students with poor internet can watch during non-peak hours.
Meeting the need for theological training and mentorship
There is a great need for theological education in Tacloban and the region, a Catholic stronghold. There's no Protestant seminary at the master's level on the three islands, which have a population of 5 million. Eastern Visayas School of Theology offers three educational levels to meet the various needs of grassroots pastors and educated professionals.
In addition to the theological training, the school partners with the local churches to provide mentorship. Like a small group, the students meet with pastors once a week to discuss their homework. Spears and the pastors also keep the students spiritually accountable.
Bethany, who, like Tim, has a master's degree in theological education, has assisted Tim behind the scenes with feedback, editing, social media and administrative duties. She is also planning to teach in the future.
Equipping Filipinos with God's Word
"We don't care if you do not want to be church leader or planter," Tim Spears said. "If you want to go deeper in God's Word, we want to help you do that. That's included in our vision.
"We are here for the church planter, Sunday school teacher and the mother who wants to train her children."
Fenella Dawn S. Bañez, a farmer-musician and mother of three boys, enrolled in EVST because she wanted to learn more about God's Word and be better equipped, especially when leading the Sunday school team at her church and teaching her children.
"Apart from this, I saw that even though I grew up in a Christian family, I found myself lacking and found the need to study God's Word continuously. I also saw the importance of raising my boys rooted to God's Word because I see future church leaders in them," she said.
"As I was studying, I found myself closer to the Lord. I also have a better relationship with my husband and with my family. I pray that the Lord will continue to reveal himself to me and keep me yearning for the desire to be closer to him."
EVST's creation came just at the right time for student Cionie Bandico.
"The school has been a blessing for me since my mind was diverted from a negative thought due to COVID-19 to a positive point of view brought about by Jesus' words," she said. "I was able to study God's Word in a deeper sense, and I felt my relationship with him grow much closer.
"Through the equipping Zoom class, I was able to understand more of the big picture in the Bible, which I can use to share with my small group during our Bible study meeting."
The Spears said that the school is a reminder that God is bigger than any circumstance, even a worldwide pandemic.
"We couldn't imagine God using COVID-19 to create this new thing. It's crazy. It's is purely God — 1000%."
God has led Converge to ask God for a gospel movement among every least-reached people group — in our generation. Learn how you and your church can get involved.
---