Helping to plant a church in the Middle East through COVID relief
Michael Smith
Former Converge Content Specialist
---
According to the Centers for Disease Control and Prevention, the COVID-19 crisis in Egypt is at its peak. But there's an even greater crisis affecting the people there: a spiritual one.
Converge global worker Ashraf I. traveled to the Middle Eastern country in April to help meet both of these needs.
With the help of several Converge churches, he traveled from the United States to Egypt to purchase and deliver much-needed COVID-19 medical supplies, including oxygen concentrators, oximeters and thermometers, to local pastors.
The pastors will use the COVID-19 kits to serve their communities and share the love of Jesus with them.
"Giving the medical supplies to the pastors to help the people in their church and the other people in the community is not social work," Ashraf said, "But it is a double-edged ministry.
"We help the people like Jesus helped them and healed their sickness, but also it is an excellent means to reach to other people from a different background with different beliefs."
In his Teach to Reach seminar on reaching Muslims, Ashraf says that showing the love of Jesus is the first key.
"In the Quran, there are 99 names of God but not 'God is love,'" he said. "That is why showing love practically is important. The medical supplies were one of the practical ways to show the love of Jesus."
A new church starts through the medical supplies
During his trip, Ashraf and his group visited a remote village surrounded by a very fanatical group to meet Pastor M.
Related: We can see your heart
The pastor said, "It is not allowed for us to build a church." He said the village is very poor, with no clinic, school or hospital, and the people have nothing.
Despite the risks, Ashraf went to the village to share the gospel and give the pastor medical supplies.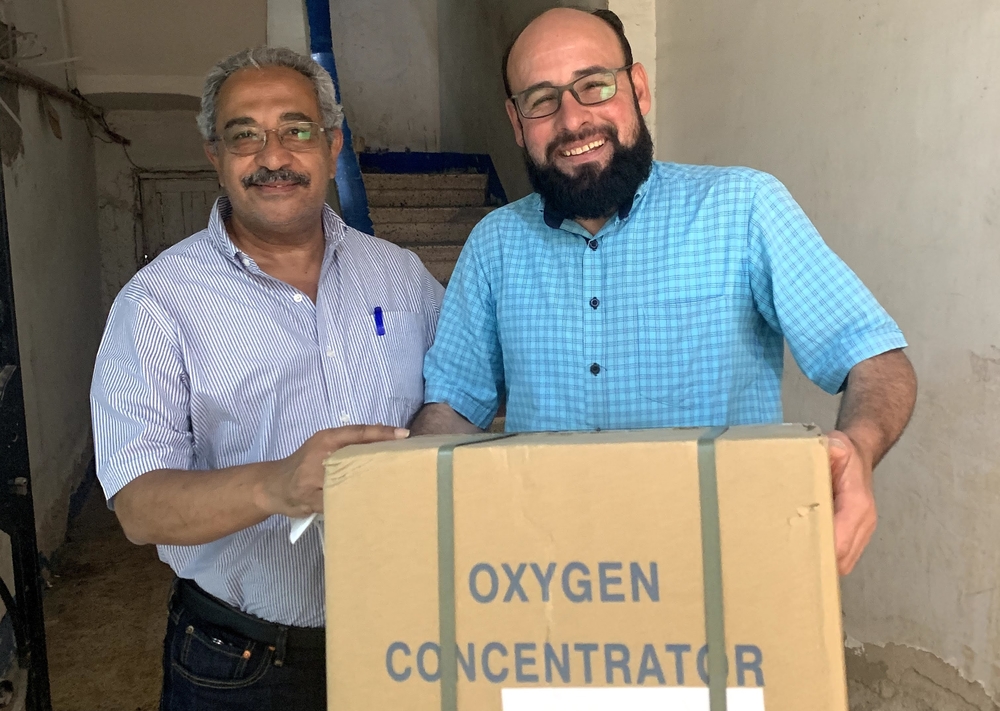 The pastor shared, "Some months ago, a Christian guy from that village donated his home, hoping it could be used as a small church. But unfortunately, those fanatical groups did not allow us to use it as a church."
When Ashraf gave the pastor the medical supplies, he shared with his friends from the village and talked to Al-Sheek (who is like a pastor in the American church). He asked Al-Sheek if he would allow him to use this house to treat sick people and pray for them. Miraculously, Al-Sheek replied, "Please bring all your medical supplies and pray over the people in this place."
"Ashraf's love overwhelmed us," the pastor said. "Thanks to his practical service, we have started communicating more and beautifully with the residents of the rest of the estate."
"Praise the Lord, finally the pastor will be able to start a church in that place," Ashraf said. "Please pray that God will protect this church."
God answers a daughter's prayer for her mother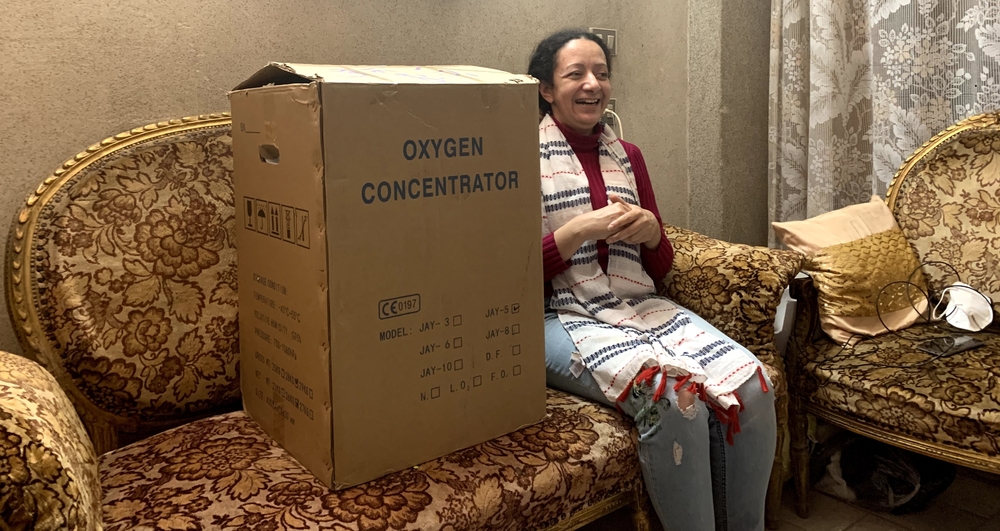 A ministry representative to the 5 million refugees from Sudan living in Egypt looked for an oxygen concentrator for her ailing mother but could not find one anywhere.
Related: "It's very encouraging to see how God has gone before us"
"I prayed, and Ashraf told me to go and ask someone he knows," she said. "I asked this man, and he told me he bought an oxygen concentrator for his mom, but she died before they could use it.
"Praise the Lord, Ashraf brought the machine, and we could rescue my mom from death. It is an answer to my prayer. Now, I can use it among the refugees from Sudan."
What's next?
Ashraf is already planning his next trip to Egypt.
Related: Nobody left behind
"The situation there is still very bad, and I do not think it will be a big improvement in the next months," he said. "I am still planning to buy more medical supplies, clothes, food for the kids and the families and other things. Most things are shutting down there, and the economy is very bad."
Learn how you and your church can partner with Ashraf to reach Arabs in the Middle East and beyond, help refugees and the persecuted church, and equip others as they minister to Arabs.
---