Being social on social media: How Converge churches make a gospel impact online
Michael Smith
Former Converge Content Specialist
---
In May 2018, Abby Hillmer was in a very dark place after being deceived and manipulated by a business mentor. Then she found hope and light through an Oklahoma church's social media presence on Instagram.
Continuing to follow the church on social media led to her praying to receive Jesus as Lord and Savior a year and a half later.
Now, as creative director at Blu Wave Social, this 25-year-old helps churches and businesses launch and develop social platforms to engage and reach people in the same way that the church did with her.
"God uses social media to plant seeds. It is what helped me grow," said Hillmer, a guest on Converge's Unfiltered: Real church planting conversations podcast.
The Apostle Paul wrote to the church in Corinth, "Whoever sows sparingly will also reap sparingly, and whoever sows bountifully will also reap bountifully" (2 Cor. 9:6). The pandemic has given churches around the world new and increased opportunities to sow gospel hope through social media.
How can you reach the millions searching for a church to give them hope? Here's what some Converge churches are doing on social media to reach their communities with the gospel.
Engaging & encouraging through social media
Social media has been an excellent way for Renovation Church, a Converge MidAmerica church plant in Gallatin, Tennessee, located about 30 minutes north of Nashville, to reach people, especially in this season of COVID-19.
"I've lost count of the number of people that have shared their story of how they found our church on Facebook," creative pastor Stuart Leach said. "And now they are part of our church going through our growth track or getting involved in a group or on a serving team."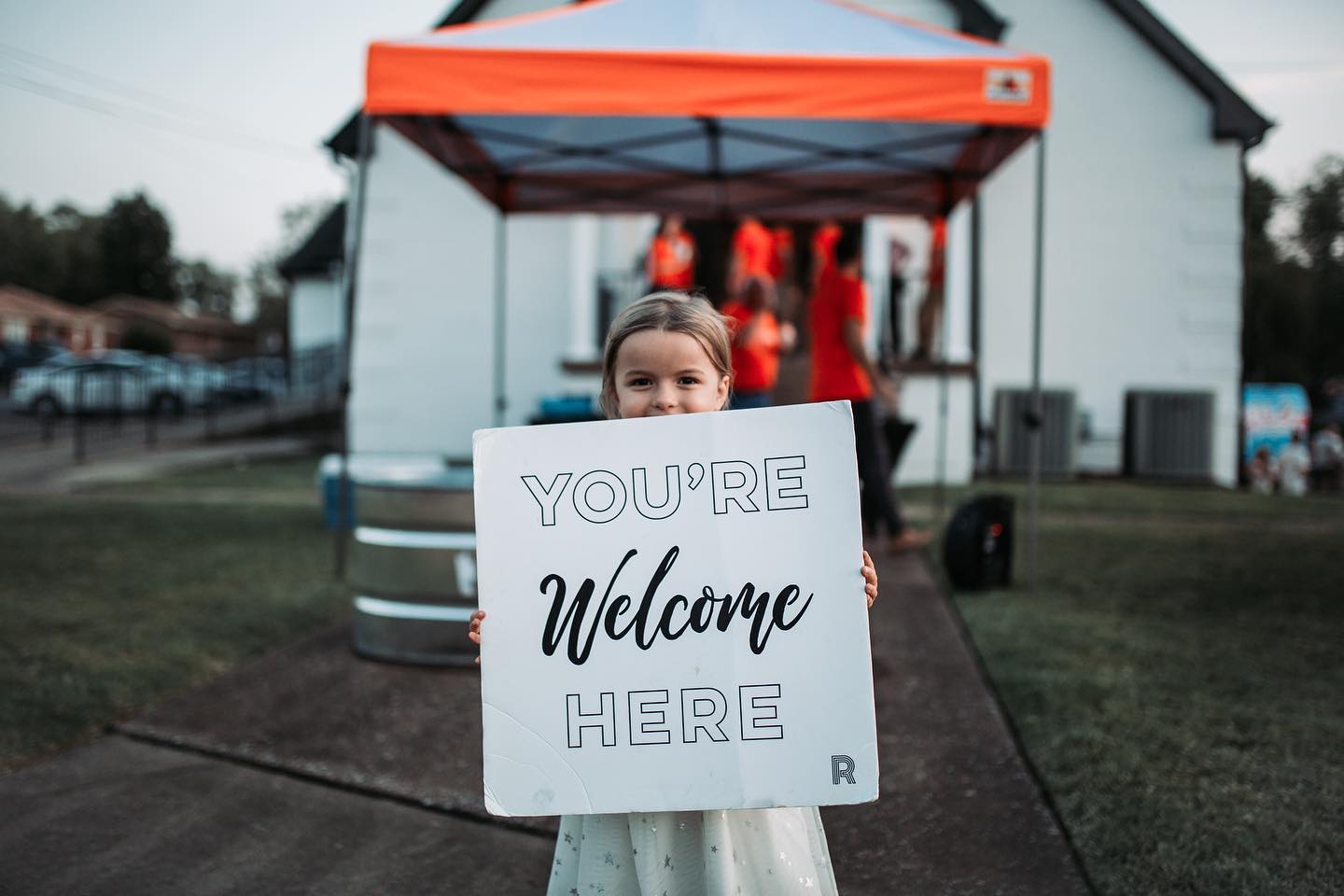 A main goal for Leach and his team is keeping posts outward focused.
"We try to avoid as much as possible doing event notifications," Leach said. "What I'm thinking through as I'm developing content and deciding what to post on our Instagram is what would someone who's never been to church or has never heard of our church want to see from a page like ours? What would catch their eye? What would be meaningful to them? How can I take a few seconds in a small caption to encourage someone?
"We want to engage with people. How can we encourage them and invite them to interact with us on social media?"
Leach said typical answers are sharing a Scripture or sermon quote, but he tries to go beyond that.
"For instance, yesterday, we shared a clip of our worship from that weekend. I went through what we had recorded and found a moment in the worship that felt like it was speaking to people. I play on the worship team and remember feeling like God was really moving in that moment.
"So I posted a clip from the song and wrote a caption based on what God had been teaching me recently. The post reached a lot of people who said they were encouraged by it."
"I think the most incredible thing is how God can use an Instagram private message to connect the pastor to someone in need, or prayer requests that come through. We get those a lot," said Joey Silva, creative director at Vox Church in Connecticut.
Four lessons on using social media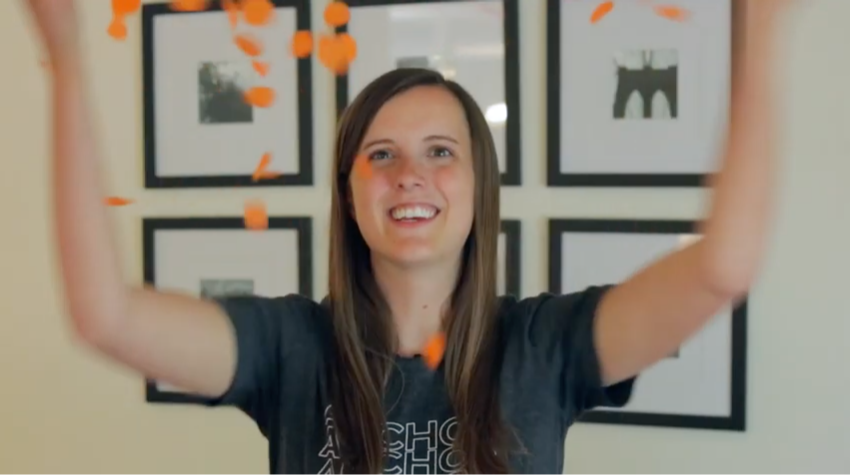 Hannah Brzozowski, who launched Anchor Church in Champaign, Illinois, with her husband, Nick, in June 2020, said their church had a choice to make during the COVID-19 pandemic.
We can be a light in the darkness or throw gasoline on the fire of fear and disappointment over things that won't happen. We decided to be a light. It's important not to ignore the problem but instead engage it.
Hannah Brzozowski
As soon as COVID-19 hit their area, Anchor's first post was a Do not fear graphic. "We got a ton of engagement with that one because we all needed to hear that at that moment," she said.
Related story: Hope dealers
Hannah and Anchor have found videos to be the best way to connect with people via their social media pages. She shares four things they've learned in the process:
Step 1: Do your research. "Nick must have watched 100 hours about making a YouTube channel and what it takes to be successful with the platform. Things like lighting, mics and repeating 'like, subscribe and comment.'"
Step 2: Have a catchy subject for your first video. "We decided to focus on our first anniversary of quitting our jobs to start a church. This was an easy one to start with because we've told people about this in person many times. We wanted people to get to know us regardless of not being able to see them."
Step 3: Try, try again. "For the second video, we filmed a video called Top 5 fights during quarantine. This one was very relatable to people, and it helped them see that we're normal people, not on some high horse. We had several people engage with it online and then even in person when we were able to see them. Looking at this video now, I can see that it's not perfect. It's way too long. But the biggest thing is that people got to see that their leaders aren't perfect."
Step 4: Remember that not everything is going to work. "We've attempted all sorts of things: Live trivia nights, introducing new team members, devotional videos, blogs, spotlighting local businesses and videos from our launch team members. Honestly, some worked way better than others. Our primary focus has been vulnerability. Finally, remember to ask God to work through your willingness to try anything to reach people."
Using Facebook at a rural church
Converge churches of all sizes and contexts are using social media to interact with their communities and beyond.
Sun Prairie Baptist Church is a rural Converge Heartland congregation in Salem, South Dakota. The church has an average Sunday worship attendance of about 160.
Sun Prairie had a Facebook page for years but rarely used it before the pandemic. At the beginning of the pandemic, the church decided to use Facebook as its primary social media platform as 98% of its congregation uses Facebook regularly.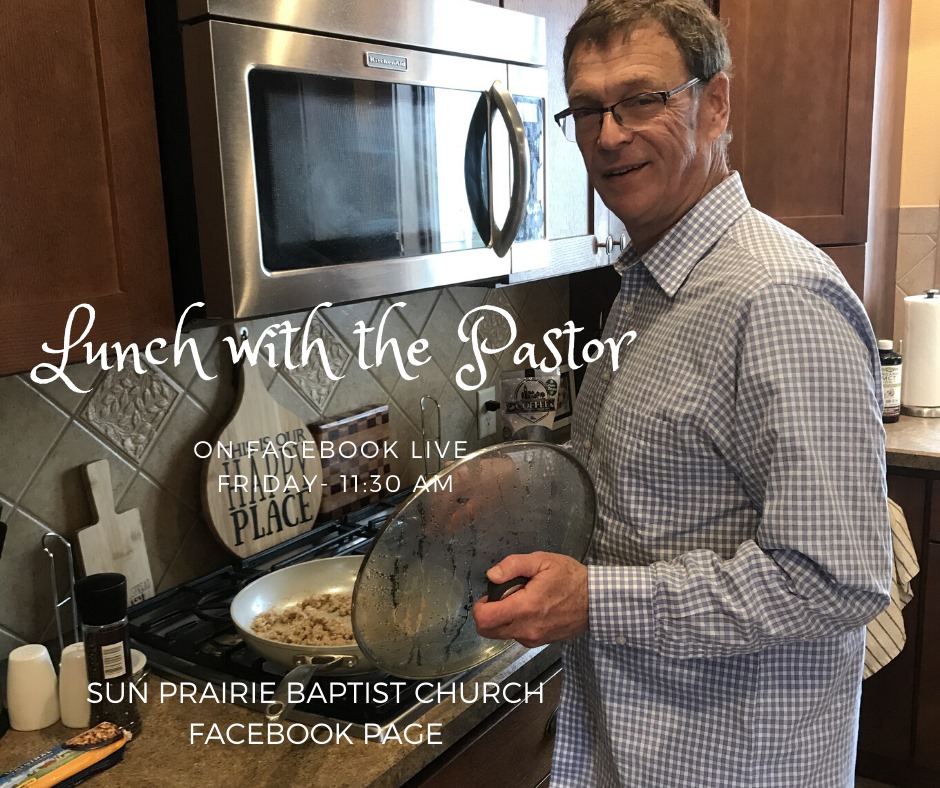 Early on, pastor Mark Dickson filmed a Lunch with pastor live program to help people stay connected and provide homebound parents with simple recipes for their families.
Related story: Rural ministry in the COVID-19 context
"For the nine weeks we were not meeting for worship in person, I went live for 15-20 minutes Monday, Wednesday and Friday at 11:30 a.m.," Dickson said. "My wife recorded me sharing a bit from three of my passions: cooking, worship music and God's word.
"These were very amateurish, and there were even times when we included our grandkids in the videos. We weren't as concerned with excellence as we were with making it a simple connecting point, so we just used a cell phone to do the recording."
Sun Prairie acknowledged early in the pandemic that none of its social media posts would ever replace in-person worship.
"We see them more as a resource for people to stay engaged with the mission of the church and to learn from the teachings and the music," Dickson said. "We acknowledge that it falls short in the fellowship of the body."
As a result of using social media, we've seen new families show up and get involved.
Mark Dickson
Creating an online community
The Official First Baptist Church of Glenarden Facebook Community has grown to more than 27,000 members since the Converge MidAtlantic church in Upper Marlboro, Maryland, created the group in June 2018.
The group provides opportunities for interaction and engagement outside of the Sunday morning worship experience. For example, group members are encouraged to share their takeaways from the Sunday message, fostering great conversation among those who viewed the sermon while also arousing the curiosity of those who didn't see it. Throughout the week, the gleanings shared from Sunday's message provide daily wisdom and produce powerful testimonies within the group.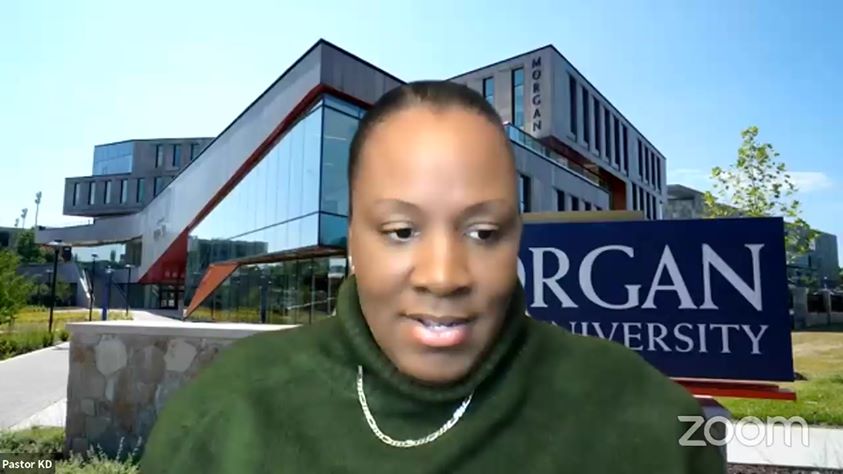 This group has been helpful to members in several other ways. Weekly, members can share their prayer requests, knowing and seeing that someone is praying for them. Members also get a chance to learn more about each other and the church through Monday Moments, a weekly live session featuring online campus pastor Keshia Dixon and special guests talking about relevant topics.
In addition to the Official Facebook Community, First Baptist Church of Glenarden operates 22 Facebook ministry groups.
"Volunteers lead the Official Facebook Community through our Social Media Ministry, and this team does an outstanding job of creating and curating meaningful content each week," Dixon said. "The team meets monthly to discuss ways the group can remain relevant, uplifting, exciting and edifying for all who are a part of it."
The ways Converge churches use social media vary widely, but there's no denying the kingdom impact they are making. How will your church use social media to share the good news with someone who needs to hear it in 2021?
Share your story
How has your life been positively impacted by a church's social media presence? How are you using social media to build relationships with people inside and outside of your church? Let us know >
---