"A major prayer movement is beginning across Converge"
Michael Smith
Former Converge Content Specialist
---
"There has never been a spiritual awakening in any country or locality that did not begin in united prayer." Arthur Tappan Pierson
At Converge International Ministries, "we are asking God for a gospel movement among every least-reached people group — in our generation."
We are asking God — we are dependent on God through prayer to see this vision accomplished.
Through a growing consortium of churches in the United States, Converge global workers and leaders have seen a groundswell of prayer develop worldwide. Converge now has 19 prayer networks consistently praying over its global initiatives and projects.
What's happening in the village of Senghor in Togo, West Africa, is an example of these prayer networks' impact.
Satan has had a generational foothold in Senghor. Seven witch doctors live within a mile radius of Grace Church, and the people there have a long history of worshiping false gods. Children grow up learning how to sacrifice animals to their idols but never hear about Jesus, who loves them and paid the ultimate sacrifice for them.
However, this story is changing. There is a growing gospel presence in Senghor, home to Grace Church, where there is an idol 20 feet from the church building's perimeter wall. People are being adopted as sons and daughters of the one true God.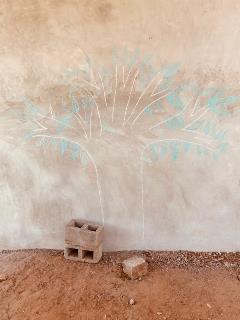 "Since my wife, Melissa, and I first arrived in Togo in 2009 as missionaries, we have seen Jesus take hold of people's hearts and give a new sense of hope to many," said JJ Alderman, leader of Converge's 6° Initiative. "We are thankful for what God is doing in Togo and Benin. We love being part of God's great work here. It's not easy, but every day is worth it."
During a season of intense spiritual warfare for the 6° Initiative team and Togolese believers, West African Christ-followers lead by example in prayer.
"In this season especially, we have seen the need for our partner churches to walk alongside us," Alderman said. "There is nothing like knowing that we are not in this fight alone. We have Converge consortium churches that have our backs. They lift us up in prayer. They advocate for spiritual breakthroughs. They are asking for gospel advancement among the unreached peoples within the 6° Initiative."
Gary and Maureen Albers, the 6° Initiative prayer coordinators, and the 6° Initiative team recently organized and hosted a virtual prayer walk. During the one-hour Zoom call with about 90 people, Josh Freeman, a 6° Initiative team member, along with Togolese brothers and sisters, walked through Senghor via live stream while pausing to pray for strategic locations of opposition and opportunity.
God already has started answering those prayers, said Ashley Siler, a 6° Initiative team member.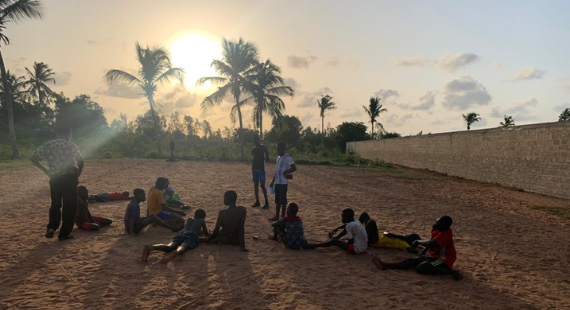 "After the prayer walk, Josh and Charles (a national believer) played soccer right outside the church. Just like they have for the last several weeks, they shared the gospel, but this time one of the guys decided to give his life to Christ. Then, he came to church the next day. Please pray that he would grow in his faith.
"At church the next day, there were three visitors (including the soccer player). This is a miracle! There have been several Sundays with no one coming besides our church planting team of missionaries and Togolese believers. I am blown away! But there's more: The other two visitors also professed Christ as their Savior!
"There were also 36 kids at church and several new faces among them!"
"Please keep praying for the village of Senghor, for these new believers and for more people to come to know our Savior," she said.
The 6° Initiative team also hosts a virtual prayer gathering every Tuesday at 7 p.m. ET and 7 p.m. CT on Zoom.
"Missionary Hudson Taylor once said, 'When you work, you work. When you pray, God works,'" said Chuck Lewis, Converge's consortia catalyst. "Our teams are going on the offensive with prayer for our global workers. They realize they are plowing the spiritual ground ahead of our global teams on the field, and we are seeing God move in powerful ways.
"A major prayer movement is beginning across Converge. We want you and your church to join us."
We are asking God for 190,000 disciples from 10 unreached people groups in Togo and Benin. This will not happen without consistent prayer. Will you pray with us?
---