A God-sized goal: 5 million new churches
Michael Smith
Former Converge Content Specialist
Church planting & multiplication
---
Of the more than 7 billion people alive today, about 5 billion of them still need to be reached with the gospel of Jesus Christ. There are millions of villages and neighborhoods that do not have a church.
The GACX, a global alliance for church multiplication, formed in September 2011 with the mission of reaching these unengaged and unreached people with the gospel.
The GACX is a worldwide alliance of churches and mission organizations, including Converge, committed together to be a catalyst for planting 5 million new multiplying healthy churches and missional communities. Through intentional unity and partnerships, GACX members are helping launch disciple-making and church multiplication movements in cities and places where there are few or no churches.
What began with 15 people representing five ministries meeting at the Converge office in Orlando, Florida, on September 30, 2011, has grown to 89 member churches and organizations.
GACX members have collectively reported over 1.62 million new churches since 2011 (through December 2018) and have a goal of reaching 2.5 million new churches by the end of 2020.
The GACX consists of two types of members: implementers and accelerators. The implementers are focused on planting churches and missional communities. The accelerators are focused on helping accelerate church planting through tools, training, strategies, finances, networking and humanitarian development program.

On September 24-27, 306 people from 148 organizations gathered at the 2019 GACX Global Forum to share, collaborate and work toward seeing a multiplying church in reach of every person.
Converge president Scott Ridout, who serves as chairman of the board for the GACX, said what distinguishes the GACX is how its members are helping indigenous, national leaders come together to reach their countries with the gospel.
"It's not just Americans coming and saying, 'We've got it figured out.' We don't have it figured out," he said. "What we do have figured out is that we're better together. And rather than us trying to do it to Americanize them, we're saying, 'Here are the resources we have. How can we serve you?'"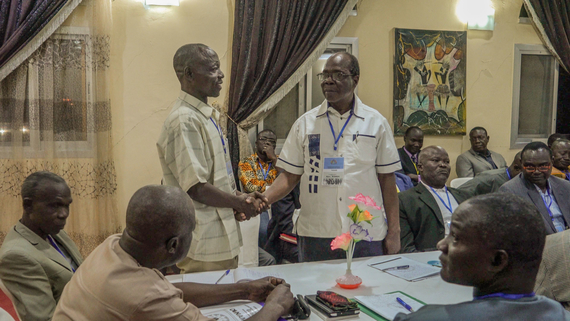 Tamadji Moyalbaye, national leader for Cru's Global Church Movements (a GACX founding member) in the north-central African country of Chad, is an example of an indigenous leader making a difference in his home country.
In late November 2017, a national consultation on church multiplication was held in N'Djamena, Chad. Among the 450 leaders who came were presidents of 22 denominations with a history of division and animosity. Then the Holy Spirit brought about an outpouring of repentance and forgiveness that resulted in a new, unified vision for the country. And it all happened because Moyalbaye responded when God opened his eyes to see what could happen in his country.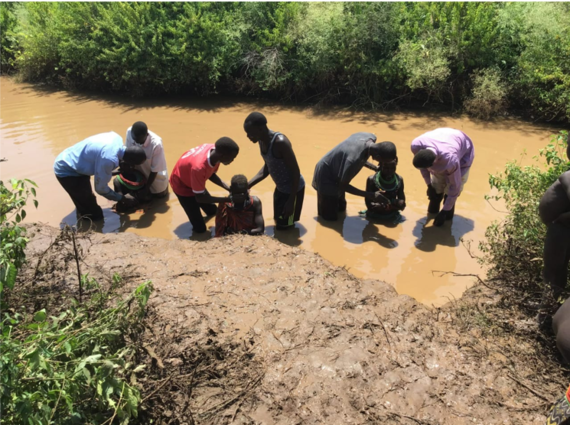 In South Sudan, several organizations are partnering together among the Toposa, who are now experiencing a gospel movement with a recent mass baptism of 1200 people, and the Jie, who were unengaged until the recent collaborative strategy.
Wooddale Church, a Converge North Central congregation with multiple locations in Minnesota, joined the GACX in 2015.
That same year, the church launched Wooddale Vision '22 – its seven-year vision to impart the hope of the gospel to 700,000 people here, near and far, and to provide a clear pathway toward spiritual maturity (to create disciples who make disciples who make disciples …). Through its partnership with fellow GACX member and Converge partner The Timothy Initiative (TTI), Wooddale dreamed of planting 4000-6000 churches by 2022 in a part of the world that has 350 million people, with less than 1% following Jesus.
From March 2015 to June 2018, 4788 churches were planted. About 35,000 new believers in Jesus are in the Kingdom, and almost 300,000 people have heard the gospel, said Richard Payne, Wooddale's worldwide pastor. This year, the church raised its goal to 10,000-12,000+ new churches by 2022.
TTI president and founder David Nelms said it's a "great honor" to be a part of the GACX.
"Imagine being with a group of people who believe the world is lost and yet loved by God. And then, imagine being in the same room with people like that who have devoted their lives, their resources, their everything to take the good news gospel to the ends of that lost world — no matter the cost. And then, imagine having an opportunity to not only meet these people but to partner with them in reaching that lost world. That is exactly what you have in the GACX."
---