Wyoming church answers, "Why is the church the people, not the building?"
Ben Greene
Pastor & writer
Church planting & multiplication
---
The people of Prairie Hills Community Church in eastern Wyoming have worshiped in a high school auditorium, a barn, a park and, since COVID-19, the county fairgrounds and a parking lot.
No matter where they worshiped since the church started six years ago, improving life for everyone in Lusk always motivates them. Now, about to break ground for a building, the people know the project is an action of love for their neighbors, not a building to leave empty most of the week.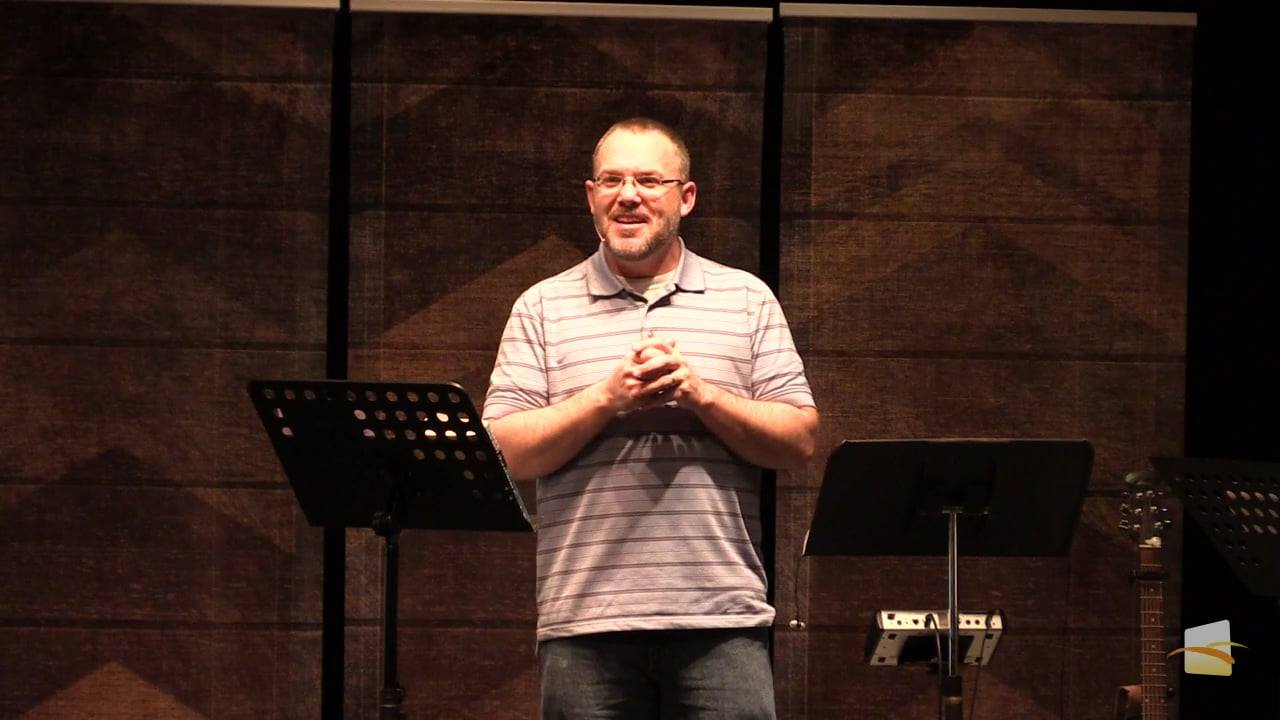 "The vision for the building project from day one has been to be a community center," pastor Ty DesEnfants said. "As we shared that vision with people, they got super excited about it. It's a vision that our church has really rallied behind."
So excited that people outside the church raised 67% of the money needed before Prairie Hills even began its internal fundraising. At the first internal fundraising dinner, Prairie Hills' people were incredibly committed and generous. The project was 111% funded when the church's dinner ended.
RELATED: 10 ways to reach your rural community
That comes after a year in which COVID-19 stopped in-person services, and people around the world experienced massive disruptions to work, worship, education and family life.
"Our timeline went from 'we think this is going to happen' to 'this is happening right now.' I can't explain it except the Lord has blessed and people believe in the vision," he said. "If we have a building, why shouldn't it bless the community?"
What kind of building would improve the community?
To define what would truly strengthen the fabric of life in Lusk, the pastor and others met with staff, volunteers and designers of community centers in Wyoming and Nebraska.
They went to these community centers and talked with the people who used the facilities again and again. People from Lusk helping with the project wanted a building that would be an incredible resource every day for everyone in Lusk.
So, as they toured community centers and considered the size, shape, amenities and other aspects of the buildings, they asked lots of reflective questions and really analyzed what buildings improved their communities.
"To make an investment like this into a community, it's not just a fleeting decision," DesEnfants said. "It's a long-term investment in blessing a community."
RELATED: America's next great mission field
In Lusk, residents talked about what makes sense for the town's community organizations. They wanted to understand each organization's priorities and what they would need or want in a facility.
When they went to small towns in Nebraska or Wyoming to see their community center, Prairie Hills' people asked what they liked about their community center. And they asked what they didn't like now that the center was done.
In the end, DesEnfants said they had a plan about what they thought would really serve the community. So, they started gathering prices.
"Our dreams were maybe a little bigger than our budget," he said of what will be the Lusk Community Center. So the team started scaling down the full-size gym and other spaces that would have required a huge building.
Weddings, funerals and other events for large crowds usually happen at the fairgrounds in the town of 1500. But that's not always ideal for certain types of gatherings.
Why not have a church building just for the church?
The first reason Prairie Hills didn't emphasize a building as the six-year-old church plant grew is what they believe about themselves. The people are the church, not the building. So, they didn't feel an urge to focus on having a building.
Not that going without a permanent location has been comfortable or easy.
"One of the running jokes is 'I can't wait until we have our caster wheel burning,'" DesEnfants said, referring to metal wheels on storage carts and a burning ceremony to mark the end of a tradition.
RELATED VIDEO: Community impact through your church
Still, being a setup, tear-down church is central to a church plant's identity many times. DesEnfants doesn't shy away from how that's been important for the church.
"I think the setup, tear-down stage of a church plant is a good one," he said. "It was a season where we emphasized, every week, that the church is not the building. The church is the people."
Another reality Prairie Hills believers were navigating differently is the truth that most churches around the world, and most churches throughout history, have not had their own building.
DesEnfants noted that's more of a modern opportunity and, in many cases, an American idea that a church must have its own building.
Instead, Prairie Hills leaders and members were often considering what a church is and the purpose of a building.
He said the reality is most church buildings are under-utilized from a return on investment standpoint. He said the amount of money put into a building used for worship might not be the best use of resources, considering most of the building's usage is on a Sunday morning for a couple of hours.
For Prairie Hills and Lusk residents, it wasn't hard to imagine how the building could be used throughout the week.
After talking with Lusk groups and community organizations and other similar centers in small towns, the list of opportunities is long.
After-school programs, family nights, kids' clubs, large weddings or funerals, sports activities for young kids, Christmas concerts or exercise classes are just a few ideas that could work. In Lusk, there is no YMCA, no movie theater, bowling alley or gym.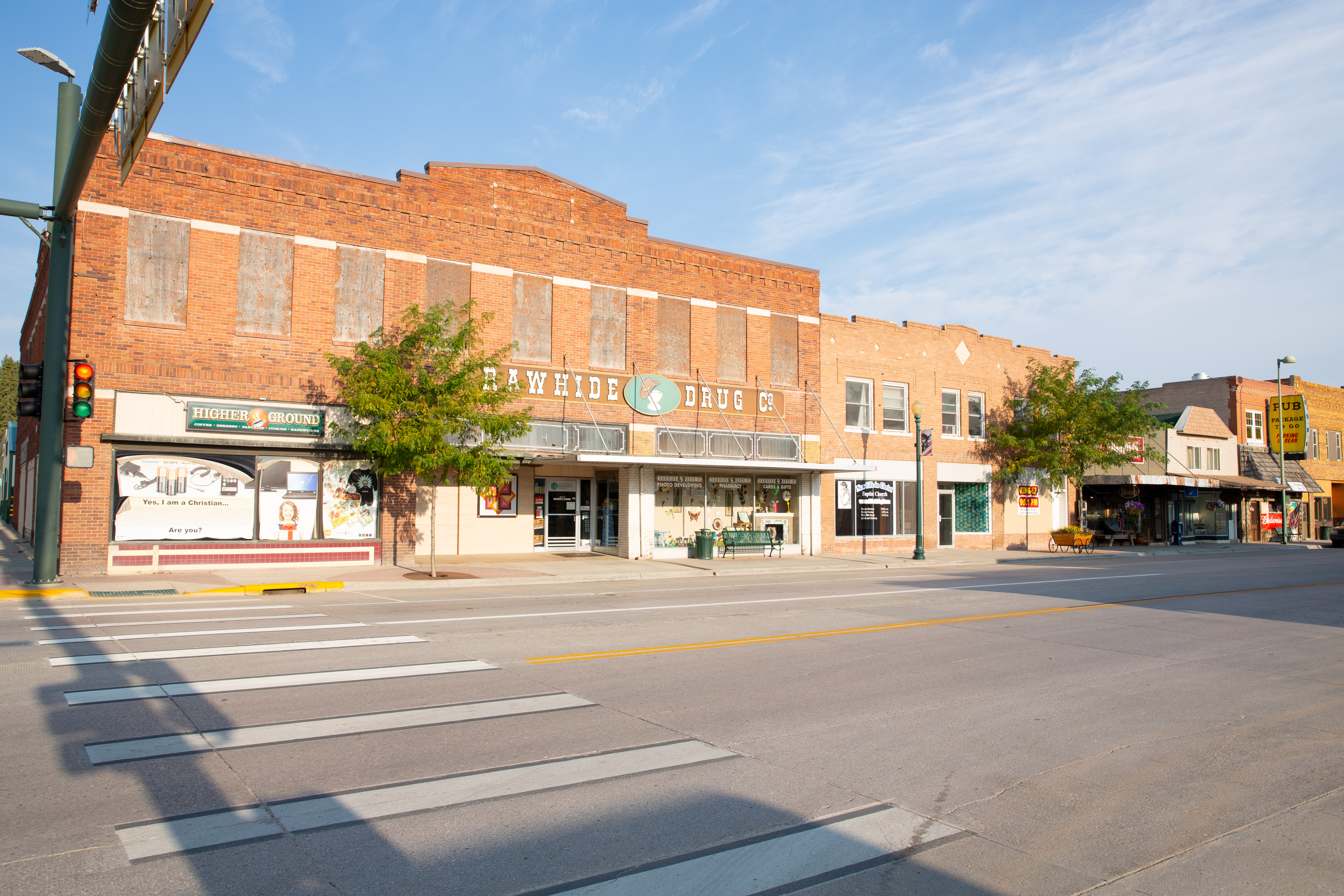 "The winters are long here. During the winter, just to have a place for somebody to come in and walk some laps and do a little workout, shoot some hoops, it'd be huge," DesEnfants said. "With this particular facility, with the way we've designed it, it's going to fit well with any number of those things."
How did the project unfold?
Once Prairie Hills agreed the moment to live out their vision for adding to the community's life more broadly had arrived, the next step was finding land.
"We inquired about every piece of land available in our town or buildings available in our town," he said. Ultimately, he added, the only piece of property that checked off all the boxes for their dream had some unknowns.
The property had 10 acres, a barn and a house. But that was more land than Prairie Hills needed, and there wasn't a use for the house or the barn.
But the seller didn't want to divide the property, choosing to sell it all as one property with the barn and house.
As the Prairie Hills leadership team prayed about it, they decided to use money set aside for a building project as a step of faith and buy the whole property.
The church hired a surveyor who marked off three acres for the Lusk Community Center. The remaining seven acres with barn and house were put up for sale.
A buyer came along right after the new property was created. The buyer purchased the land and two buildings for the original price Prairie Hills paid.
That made the step of faith turn out to be receiving almost three acres of land for free.
While Prairie Hills was researching what kind of community center to fund, other churches and groups were already helping raise the money needed.
The Lusk church had planned to start fundraising around Easter last year. But the chaos of COVID-19 changed those plans and pushed the date for fundraising campaigns back again and again.
Prairie Hills initially raised about 30% of the total once fundraising began. Then many generous people started making donations toward the end of 2020. And a Converge church in Cheyenne collected a special offering on Christmas Eve for $25,000.
That brought the total raised before this year's first official internal fundraiser to 67% of the total. With the rest raised at one church dinner, DesEnfants said the church made a down payment on the metal for the building to create the community center's shell. That shell should be delivered in June.
"We should be moving dirt here as soon as the ground thaws and the snow melts off," he added.
Until then, DesEnfants is working with state fire marshals to complete the process for designing and approving the fire suppression system.
"We're trying to jump through all the hoops as cost-effectively as we can," he said. The pre-submittal checklist to the state fire marshals' office is 14 pages and has 300 items. "That's been a struggle," he acknowledged.
When completed, the Lusk Community Center will be 90 feet long and 100 feet wide. As people enter the large, open entryway, there will be a dedicated nursery area with separate bathrooms for children and office space. The center will also have a prep kitchen, office space, classroom areas and large room that can be used for worship services, community dinners and basketball.
On Sunday mornings, the setup and tear-down crew will still have some opportunities to serve.
"Thankfully, we'll have chairs to set up every week still," DesEnfants said. They just won't be rolling the caster-supported carts to a trailer.
Instead, the gymnasium and large room will have storage areas for chairs and tables. Plus, the room has a dedicated sound booth and stage.
"In some ways, it feels like we're growing up. It feels like we are putting down permanent roots. There's a certain sense of permanency to it when you've been putting everything in a trailer at the end of the day."
After worship services, the community center will be ready for a junior basketball league, a dodgeball game or whatever may come that day.
Prairie Hills Church serves without expecting in return
To be sure, the believers at Prairie Hills will be happy to welcome anyone who wants to come and worship and follow Christ. But they aren't trying to flaunt their contribution to the community center. They don't want their name anywhere on the building; it's the Lusk Community Center, and Prairie Hills happens to worship there.
SHARE YOUR STORY: Let us know how your church is meeting needs in your community.
The heart of Prairie Hills is to make a difference for a community that is open to increased well-being throughout the town.
"To show with not just words but with deeds is putting our money where our mouth is," DesEnfants said. "People have got to know how much you care before they care how much you know."
---
Ben Greene, Pastor & writer
Ben Greene is a freelance writer and pastor currently living in Massachusetts. Along with his ministry experience, he has served as a full-time writer for the Associated Press and in the newspaper industry.
Additional articles by Ben Greene