$12 bacon inspires Virginia church's vision
Ben Greene
Pastor & writer
Church planting & multiplication
---
How far would you drive for a pork chop?
Randall Anderson, who pastors Converge MidAtlantic church plant Virginia Hills Church, found out when his family ran a hog farm. People drove two hours from the Washington, D.C., area to buy the Andersons' pork chops near Woodstock, Virginia.
"Those hogs were raised in the hardwoods; they get to root for acorns," Anderson said. "There is a great desire for wholesome good food that hasn't been messed with."
He said they fed the hogs some feed to make sure they were growing. But the rest was up to the hogs. So, they wandered the hardwood forests digging up acorns, building muscles that supplied delicious flavor and texture.
Quite often, the Andersons' bacon would run out at the farmers markets. One time, a customer became very upset about the demand compared to supply. So, the man offered to pay $12 a pound for his bacon if he could get his name on the top of the list.
Anderson had just learned something for the teenagers of Woodstock. But it would be years before he could share the message.
How can a church help a struggling small town?
Woodstock, like many rural small towns, is ravaged by meth addictions and hopelessness about finding good jobs without moving away.
"The challenge of any small town is all the young people want to move out when they can," Anderson said. "We want to be involved in helping young people open their eyes to the great potential in being in a small town."
Virginia Hills Church works with Teen Challenge to help teens get off drugs. But the memory of people who drove two hours for pork chops gives Anderson a related idea.
Related: America's next great mission field
"What about an organization to help [teens] never get on [drugs] in the first place?" he asked. "We want to be that interceptor. Nobody would wonder why a church would pull over to help somebody who wrecked their car in the ditch. Should we also not try to help them never wreck in the first place?"
Anderson believes the church can give teens a vision for sustainable employment and community hope. The Shenandoah Valley around Woodstock is the second most visited outdoor recreation area in America, he said.
So, teenagers can craft walking sticks or raise farm-to-table food to sell to Beltway visitors. These folks will pay for artisanal items with a story from teenage makers.
He said his son renovated his garage into a living space. Then he rented the unit out on Airbnb; he's booked through the end of the summer.
"We'd love to help people in this town think, 'I can be my own boss,'" Anderson said.
Virginia Hills Church is for its neighbors
One of the church's major values is helping neighbors find freedom from their hang-ups and discover their worth in Christ.
Some people from the Washington, D.C., area moved to Woodstock to work remotely. But others in town are farmers, people with Appalachian heritage or Hispanic men and women who work at chicken farms.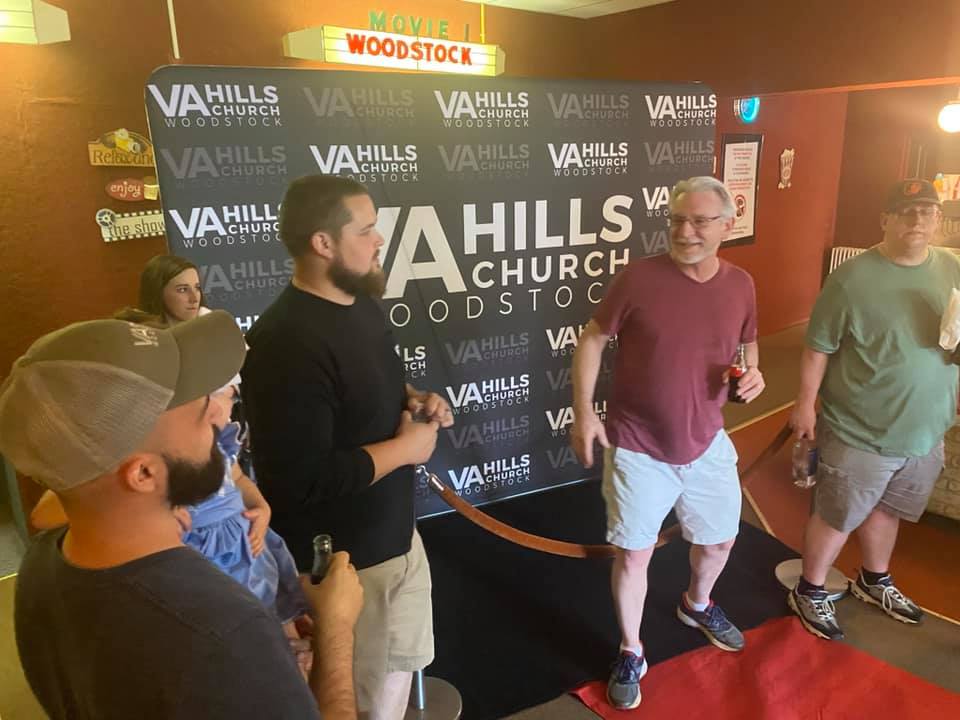 Around the county, people are used to driving behind tractors. Round hay bales scatter the valley after the fields are mowed. For all the peaceful beauty, the signs of a place that hasn't changed much since the information age began, reasons for a church abound.
Woodstock has beautiful, wonderful church buildings. But there are few people inside, Anderson said. Most of the worshipers are the oldest people in town. The songs in those churches are often more than 100 years old.
Yet, 54% of county residents are unchurched, Anderson has learned. Some of those people are officially dechurched people, leaving a faith community because of pain caused by believers. But Anderson believes most of the unchurched simply see no value in being part of God's people.
"They haven't seen a practical, relevant value" in being part of a church, he said. "It doesn't make any practical, significant difference to their life."
Anderson merged two congregations in the Shenandoah Valley to form Virginia Hills Church. In 2006, he hired his good friend Eric Reploeg as assistant pastor. Reploeg became the church's senior pastor when Anderson retired.
When Anderson retired, he had preached 51 weeks a year for 20 years. That's not including the Sunday night services, Wednesday night services and Sunday school teaching.
He came to faith in a Free Will Baptist church, answered the call to preach at 17 and went to Bible college. His ministry started at a Christian school in Alabama. Then, he helped start a church in Seattle and then pastored the two churches in Virginia.
He needed some time to rest after all that ministry. So, he sold real estate for a while and recharged.
About 18 months after he retired, he realized he missed the preparation for preaching. But he wasn't sure if that was a normal withdrawal or a motivation to go back into ministry.
Meanwhile, Reploeg had connected with Converge to be part of a network of churches. He introduced Anderson to Converge leaders. They eventually connected the retired pastor with interim pastor opportunities. The Lord was still calling Anderson, this time to start a new Converge church.
Community can thrive through the Converge church
Anderson kept attending Reploeg's church, although Anderson wasn't serving as a spiritual leader for the church. As they talked, Reploeg supported Anderson's return to ministry as a pastor of a new church.
So, Anderson, who loves starting something new, went to the Converge Church Planting Assessment Center in 2018.
"It was life-changing," he said. "For a 53-year-old guy, you don't expect too many life-changing moments. It just convinced or confirmed to me that a guy in his 50s can do this."
Reploeg said what Anderson is doing in Woodstock — a completely separate church — is simple: build community relationships that help the town of 5500 thrive.
"He's trying to benefit the people who are trying to make the community better," Reploeg said. "He's going to give [the church] a real unique flavor and invest in the community."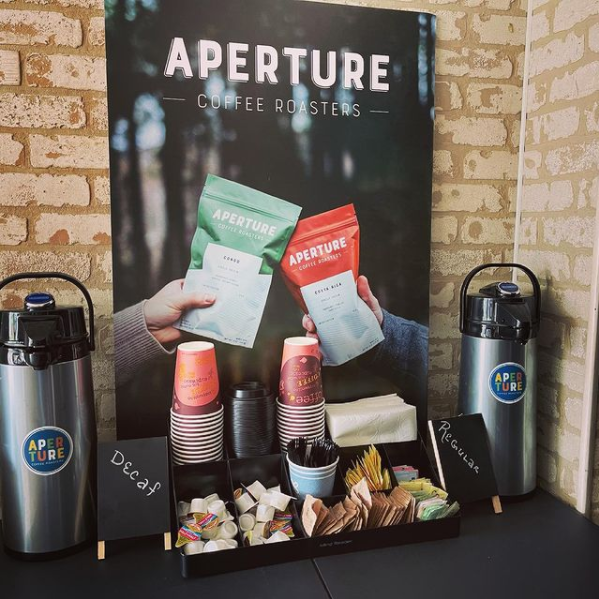 Anderson built a relationship with Aperture Coffee Roasters, located across the street from the movie theater where Virginia Hills started worshiping in May.
Now, when someone visits Virginia Hills, they receive a special blend of coffee roasted just for the church. Visitors also receive a mug and gift card to Woodstock Cafe, a diner on Main Street.
Reploeg said Anderson does this because he wants the church to strengthen all sectors of the community. At both the Front Royal and Woodstock churches, Reploeg said, "We believe in Monday faith." That means sermons must apply to life and be practical.
A church that brings home the bacon
When Anderson was selling bacon from the family farm, he said you could get bacon for $3.50 a pound. That kind of bacon means pigs have been standing on concrete all day, right by a feeding machine that pours food as long and as often as hogs will eat.
"We were small batch everything," Anderson said of his farm's unique difference. Their food was "so daggone good; we couldn't keep them." Even when the Andersons quit selling at farmers markets, customers started driving two hours out to the farm.
He sees the same worth in Woodstock, the same potential in the teenagers of his town. He believes Virginia Hills visitors can live in community at the town diner on Monday and church on Sunday.
"When you're fishing, you go to the pond where the most fish are. But here are all these little towns. They've got to have fish in them," he said of Woodstock and other towns nearby. "There are literally tens of thousands of people in my own county we can reach."
Virginia Hills Church is one of 312 churches Converge's 10 districts committed to planting before 2026. Read more inspiring church planting stories and learn more about the goal of planting 312 churches in five years.
---
Ben Greene, Pastor & writer
Ben Greene is a freelance writer and pastor currently living in Massachusetts. Along with his ministry experience, he has served as a full-time writer for the Associated Press and in the newspaper industry.
Additional articles by Ben Greene