Turning Chaos into Strategic Impact
Kevin McGhee
Converge director of U.S. Engagement
---
More than 60 pastors and church leaders braved frigid temperatures to gather at Converge Church in Omaha, Nebraska, for Summit for the Nations February 12. Hosted by Jim Capaldo, Converge Heartland regional president, the leaders arrived from Nebraska, South Dakota and Iowa. They heard from Converge vice president of International Ministries Ivan Veldhuizen and other Converge International Ministries staff on how their church can grow in missions effectiveness.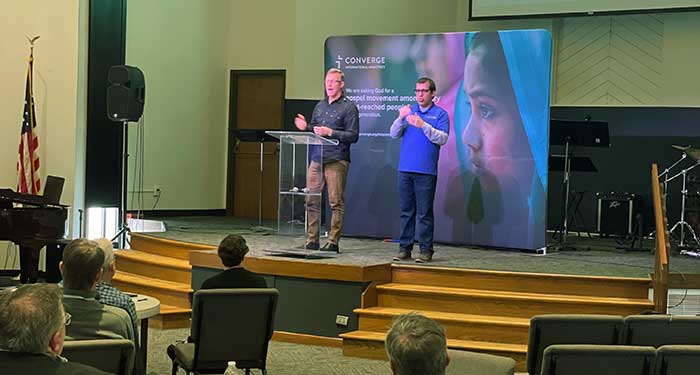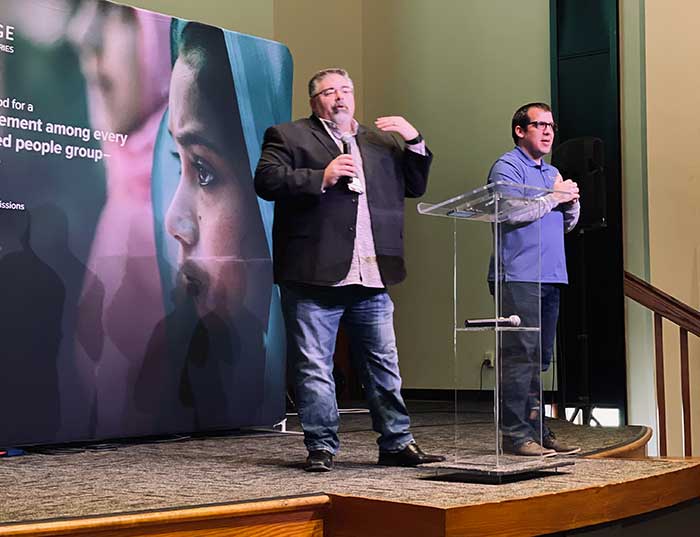 "While constantly trying to solve the riddle of best outreach practices in our own place, it is refreshing to hear about what God is doing on a global scale," said conference host and Converge Church lead pastor Mike Friesen.
At one point during the program, Converge International Ministries director of U.S. Engagement Kevin McGhee asked the group to describe their current missions program in one word. The loudest voice in the room called out, "Chaos!" Everyone laughed ― but agreed he had come up with a good summary.
"I loved how the short presentations provided a wide range of information," said Michael Brill, pastor of Stromsburg (Nebraska) Baptist Church. "The lunch gave additional time to speak one on one with several presenters. As we revamp our missions emphasis, the summit gave us a new way to focus."
This edition of Summit for the Nations marked the first time the event was interpreted into American Sign Language. Chad Entinger, executive director of Deaf Missions, one of Converge's strategic partners to reach the Deaf community with the life-changing gospel of Jesus Christ, was among the attendees. The Deaf community is one of the largest unreached people groups in the world and represents a primary focus of Converge's International Ministries as it asks God for a gospel movement among every least-reached people group ― in our generation.
A much larger scale Summit for the Nations will be held on June 21, the first day of the Reach Conference, Converge's national biennial meeting and evangelism and missions conference. The 2022 Reach Conference will be held in Denver, Colorado. You can register for Reach and Summit for the Nations today.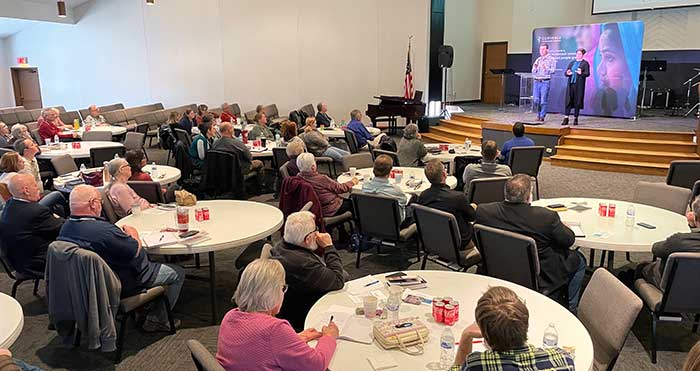 Is your church relying on a random and reactive approach to missions? The U.S. Engagement team can help you make a strategic global impact that brings life to your church. If you're ready to discover the important "work prepared in advance" for your church to do among the nations, please contact the US Engagement team.
---
Kevin McGhee, Converge director of U.S. Engagement
Kevin McGhee and his team serve over 1400 churches across the U.S. as we ask God for a gospel movement among every least-reached people group in our generation.
Additional articles by Kevin McGhee