Fistfight helps start Converge church; unity sustains it
Ben Greene
Pastor & writer
Church planting & multiplication
---
Without that fistfight at his church, Eugene Jackson might not be a Converge pastor.
Jackson was announcing a church event on the second Sunday in February 2019. His son had just finished preaching. A former pastor of the church and a crowd with him suddenly raged against the Jacksons.
Pastor Jackson's son Gene learned to handle disruptions like this by working at a theatre company. The 26-year-old hustled his dad into the pastor's office and shoved a large couch against the door.
Meanwhile, several women hustled Pastor Jackson's wife into another office and kept her safe there.
"People were trying to attack him," Gene Jackson said about his dad. He wasn't sure at the time where his mom ended up. "It was chaos, chaotic on the other side of that door. It was wild."
A fistfight broke out among several people outside the office. People were pounding on the pastor's office door and shouting while deacons tried to stop the people. Eventually, police officers showed up to restore order.
After that, the church struggled. On a well-attended Sunday, 100 people worshiped at the church. There used to be 300 members in the newly purchased building.
What now, Lord?
The church made do, getting through 2019. Toward the end of the year, Jackson met some Converge pastors for the first time. He had been praying about what to do next.
Previously, Jackson had been a pastor with the Wesleyans. He also started a Baptist church in Oakland, California, in the 1990s.
Now though, God was saying things have changed. Jackson needed to be part of an organization again, not an independent church.
When he got to the Converge pastors' gathering, the Lord said, "You can vent; this is a safe place." So, he shared, and the tears started rolling. His tears. Other pastors' tears, too.
"I was in a place where pastors were being truthful and transparent," he said. "That was when I got the confirmation from the Holy Spirit that it was God's will for us to be part of Converge."
Becoming a Converge church planter
He went to a two-day Converge training called Church Planting 101. There he saw ideas that were new and different and effective.
"I'm going to put you with an organization that's already figured it out," God told Jackson. "You don't have to waste time."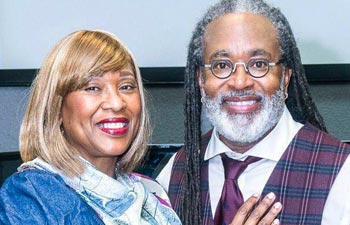 He's started The Ship in Antioch, California, with his wife, Cassandra, and 26-year-old son, Leonard. Their daughter, Chanel, lives with her family in Henderson, Nevada.
The Jacksons and their leaders started praying in January 2020. God told them he wanted "a ministry makeover" since the fistfight.
Then, the family participated in the Converge Church Planting Assessment Center in September 2020. The team of church leaders who consider candidates for church planting approved the Jacksons.
"[The fistfight] opened the door for The Ship to start," Gene Jackson said. "God is continuing to move things forward. That day had to happen for what we have now."
Forming the church's initial identity
The Ship's vision emphasizes fellowship, worship and discipleship so that Christians move forward. They use the acronym FWD to help everyone remember the church's vision and grow in their faith.
The Ship is, in some ways, a culmination of elements from other ministries in Jackson's long service to the Lord. He began by preaching in prisons. He started a church and worked at an established church. He also served as a faith-based community organizer against gun violence.
In March 2020, with the church's initial identity and ministry in place, The Ship had to go through the pandemic.
Related: Church planting: How it looks different in 2021
"It was really a test of our faith, but we were fasting and praying and believing God," he said. "We were reaching more people online than we did onsite."
They did online worship for several months. They have continued offering live streaming of worship while meeting in person.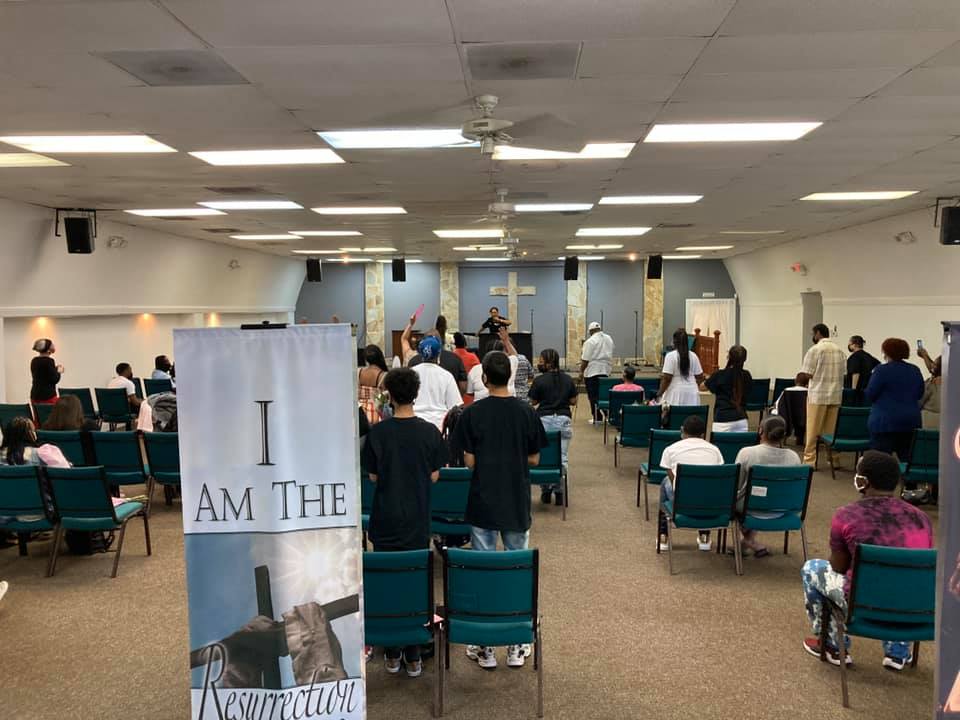 Most people have to drive about an hour each way to work. So, The Ship strives to offer whatever it can on Zoom, including prayer meetings and Bible studies.
"There's some stuff that we learned to adjust and adapt to in ministry," he said. "We can get it done, and everybody doesn't always have to be at church."
The church's leaders also have their monthly team meeting on Zoom. Traffic around Antioch, a commuter town, means church meetings can't even start until 7:30.
"Productivity has not decreased or diminished by doing this through Zoom," he explained.
In January, Jackson led the church to pray and fast for 21 days to seek the Lord's direction. That's something Jackson has done for at least 15 years with churches and his personal life.
During that time, Jackson's son Leonard felt led to join his father in ministry. So, he started preaching once a month, helping with new member classes and sometimes teaching a Bible study. Minister Denise Turner also preaches once a month.
Creating a church for all generations
Sermons from the elder Jackson might quote the rapper Drake, include an illustration from Life after Lockup or even mention lines from Baby Shark.
"Everybody has to walk away with something. My mamma had a saying: 'Always put the cookies on the shelf where everybody can get them.'"
He spends time watching Marvel Comics series and even named his two dogs after T'Chaka and T'Challa from Black Panther. The 61-year-old knows he has to speak to children and adults who experience the injustices of this world.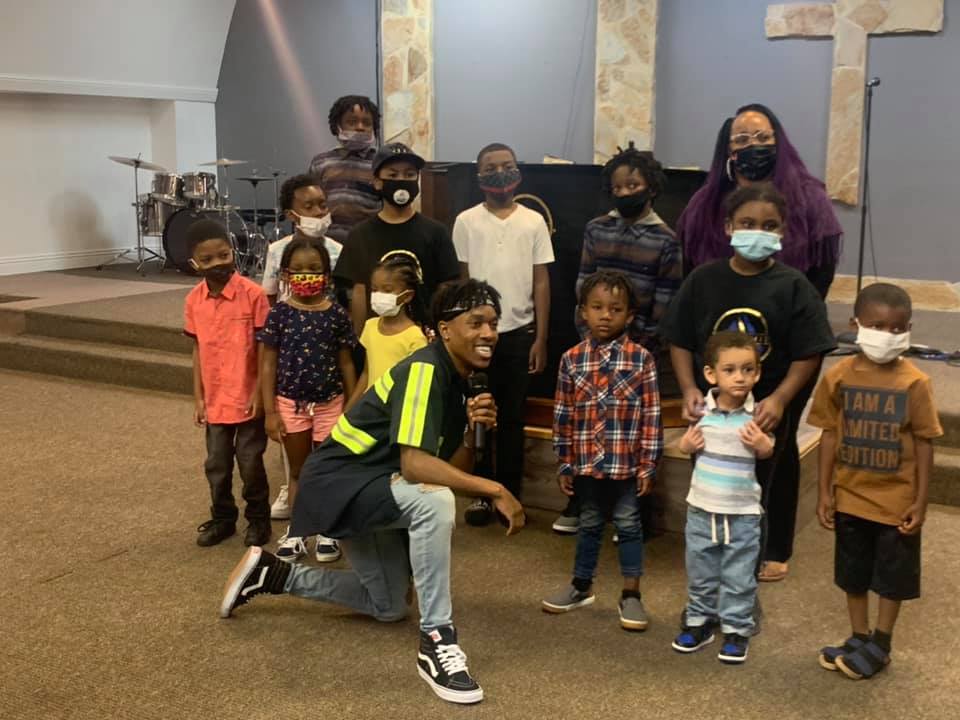 "Everybody has to walk away with something," he said. "My mamma had a saying: 'Always put the cookies on the shelf where everybody can get them.'"
What is God doing now?
Pastor Jackson is quick to say the last year had both blessings and serious challenges. His church has seen salvations and baptisms and blessings from other Converge churches.
The Ship does outreach to the homeless in Antioch, distributes food in partnership with the school district and gives away school backpacks and toys to children at Christmas.
"God calls us to be fishers of men, not keepers of the aquarium," he said. "We've always been a church that is focused outside the four walls."
In Antioch, Jackson sees a very open and welcoming response to the Christian faith. He says there has often been a big prayer breakfast in town on the National Day of Prayer. His neighbor is a pastor who prays every Friday at City Hall.
Over the weekend of Juneteenth, The Ship's members handed out water bottles with the church's information. That Sunday, two people gave their lives to Christ at the church.
"We know it was a direct result of us going out the day before," he said.
"God calls us to be fishers of men, not keepers of the aquarium. We've always been a church that is focused outside the four walls."
The challenge for churches in Antioch is finding a building because there are very few affordable spaces available. That's true for businesses, homeowners and renters, too.
"To plant a church in these conditions, ain't nobody but God" to hope in, he said. "With God, all things are possible."
Another strength he sees in Antioch is the way that God is drawing people from various ethnicities into the church. Jackson graduated from the University of California-Berkeley with a degree in African American Studies. He has locks in his hair, and his first years in ministry embraced an Afrocentric expression of Christianity.
Now, most of the people at his church are Black, but he's noticing something new.
"When you are comfortable and content in the calling God has given you, it draws other ethnicities," he said. His neighbor across the street is a Hispanic woman who regularly comes now.
The Ship also serves the community based on how the community asks for help. Jackson said ministry partnerships are extremely important, so they ask people in the town what's needed.
Converge partnerships unite new and existing churches
Sometimes, Converge churches give what The Ship needs, an unusual experience for Jackson. Jackson grew up in churches that didn't help each other too often. But his experience in the Converge PacWest district has been the opposite.
Related: Being the church every church planter needs
When The Ship bought its building in 2018, the church needed new carpet and chairs. New Harbor Community Church, a Converge PacWest congregation in Benicia, gave its chairs to The Ship, which Jackson said was so meaningful.
"To be part of an organization where established churches don't have a problem coming alongside church plants, I wasn't used to that," he said.
Also, during the economic disruption last year, Converge staff helped The Ship apply for the Paycheck Protection Program. This stabilized the new church's income for staff salaries.
"Converge says we are better together," he said. "Man, they are serious about that."
Because Jackson prefers a partnership without punches.
Converge is a movement of churches helping people meet, know and follow Jesus by starting and strengthening churches together worldwide. To bring the gospel to as many people as possible, Converge's 10 districts have committed to planting 312 churches by 2026.
---
Ben Greene, Pastor & writer
Ben Greene is a freelance writer and pastor currently living in Massachusetts. Along with his ministry experience, he has served as a full-time writer for the Associated Press and in the newspaper industry.
Additional articles by Ben Greene