Teen starts gospel movement
Mickey Seward
Contributing writer
---
When Renovation Church (Gallatin, Tennessee) baptized two people June 5, it was the culmination of a gospel movement that started with a single teenage girl and changed the trajectory of her entire family's future.
One Sunday morning about a year ago, Carolina, a high school student in Gallatin, walked from her home to Renovation Church for the first time. She didn't know Jesus yet, but she was excited to return with her younger sister, Kimberly, who was a 7th grader.
The sisters began serving at the church, and soon surrendered their lives to Jesus and were baptized. Their parents attended the baptism service, telling Woodard they could feel the Holy Spirit there, and began attending regularly.
Soon, the girls invited their cousin to Renovation, and a few weeks later, she gave her life to Christ, too — and was baptized by Carolina and Kimberly. Then, Carolina and Kimberly's little sister asked Jesus into her life while in Renovation's children's ministry and was baptized at the church by her dad.
The one person in their family that wouldn't join them, the girls' older brother, Ever, walked into the church for the first time about three months later. Then, on June 5, as their mom prepared to be baptized, they were surprised to find Ever, who had just received Christ, ready to be baptized, too.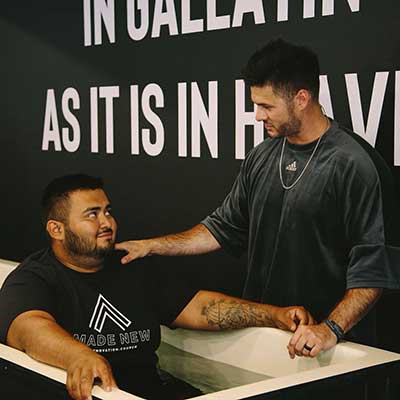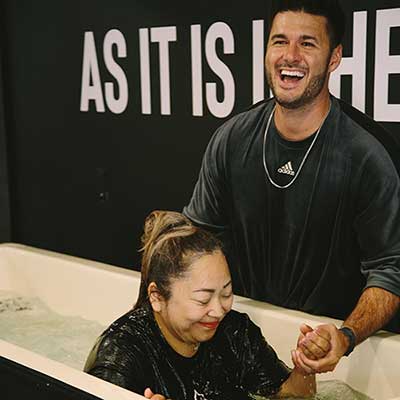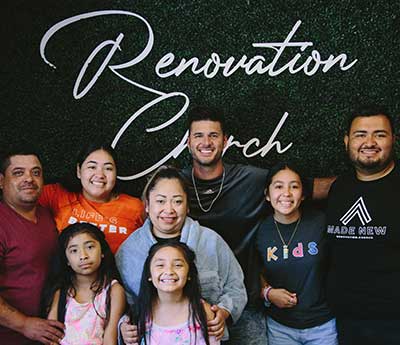 Since launching 2 ½ years ago, Renovation has baptized 104 people, including 42 so far this year. That figure includes these six family members who have been baptized in the past year.
Their story started when Carolina connnected with others at Renovation Church and couldn't help but share the love she encountered with the people she loved most. That church's love, and Carolina's desire to share it, has changed her family's path for eternity.
Carolina exemplifies Converge's Each One Reach One challenge to believers. Our prayer is each person will engage with non-Christians who will eventually place their faith in Christ and be baptized.
Pastor, do you want to lead your church to have more meaningful spiritual conversations? This 5-part Whiteboard Leadership video series will help.
Increasing spiritual conversations: Part 1 // Part 2 // Part 3 // Part 4 // Part 5
---
Mickey Seward, Contributing writer
Mickey Seward is a freelance writer and editor. He served as Converge's director of communications from 2017-23.
Additional articles by Mickey Seward