New Jersey church plant wins town's heart through generosity and kindness
Ben Greene
Pastor & writer
Church planting & multiplication
---
An 18-wheeler hauled tons of food to Lakehurst, New Jersey, in April 2020, demonstrating a new Converge church's commitment and compassion to its neighbors.
The tractor-trailer from Operation Blessing stopped at Proving Ground Church, which began in the building of a closed church.
The previous congregation disconnected from the town and dwindled from 300 to 30 people. The average age was 81 when that church closed.
The previous church worshiped every Sunday for 40 years. But no one from the prior church ever connected with the fire chief, even though the firehouse was right across the street.
"May I see your church?"
However, during a community event in July, the fire chief walked across the street. He humbly asked for a tour of Proving Ground Church.
The chief didn't know Eric LeBoeuf, one of Proving Ground's core leaders, or pastor Nick Daleo. But, with friendly eagerness, they welcomed the chief right in.
Related: Join us! The power of an invitation
The chief toured the whole building. He saw the retrofitted worship space and individual rooms. He saw the electronics systems and sound equipment.
LeBoeuf and Daleo walked him through the building's layout. The chief examined the structure's basic design and construction.
"It created a relationship immediately, being so open with them," LeBoeuf said.
People learn to trust the new church
When the tractor-trailer full of food pulled into Proving Ground, the community's relationship with God's people was on a new foundation.
The April 2020 distribution of tons of food shifted how the community sees Proving Ground Church. Between 150 and 200 families received food from the 17 pallets supplied to the church.
"We really had the opportunity to bless the community at a hard time," said Ed Schack, a leader and founding member. "Doing that just really set the stage for some of the other things we did."
As families left with food, a church member asked each family if they'd like to be prayed for. Schack said only one family didn't want prayer.
Related: Just be there
From welcoming the fire chief to supplying food to the community with no expectations in return, Proving Ground is showing Lakehurst they are a new church and a new kind of church.
The town even shares scheduling details on community events with the church. This connection during the planning process, which the town usually does with nonreligious agencies and organizations, helps create coordinated, not conflicting, events that build community.
Lakehurst's mayor asked Proving Ground's worship musicians to play a one-hour set at a big community event this summer. Ed Schack said the mayor heard how talented the musicians were. So, he wanted them to play.
"For a small church, with the limitations of COVID, I think we can be excited about the response we have when somebody needs something," LeBoeuf said. "The church isn't inside the four walls."
Where Lakehurst's heart and life are today
By the time a driver reaches Proving Ground Church, the grid of streets and houses are a mile or two back. The small town on Horicon Lake has a diner, three pizza restaurants and a gas station or two.
Proving Ground Road has a firehouse on one side, a military base on the other side and the Converge MidAtlantic church in between.
Lakehurst residents sometimes feel forgotten or overlooked. Lakehurst isn't thriving. When COVID erupted in the community, many people lost their jobs.
Many of the beautiful old buildings on Main Street are empty, even though they could transform into a revitalized business and residential area.
Other towns nearby have the schools, stores and restaurants and the seemingly bright future. The bigger towns nearby get most of the tax revenues and state and local funding.
Many town residents are blue-collar families. The town also has an urban core. Low-income families there are working hard to make it.
Young people often leave. Many people are transient, mainly due to Joint Base McGuire-Dix-Lakehurst, where service members come and go every few years.
There are many military families since 44,000 people live or work on the military base. A service member's deployment often means another parent is alone with their children.
So, the town can feel left behind to some lifelong residents. However, resilient residents genuinely value being who they are in church and around town. So does the town's newest church.
"We love to meet people where they are and minister to them as they are," Schack said. "We're not looking for people to come in clean. We just try to approach people like Christ did. He took care of everyone, and most of the people had a need."
As church members serve with generosity and love, Proving Ground Church is influencing the heart of its community.
Converge has a goal of planting 312 churches by 2026. Each of the movement's 10 districts pledged to see new churches start so more people could meet, know and follow Jesus.
Pursuing biblical diversity for Lakehurst
Lakehurst has some racial diversity, mostly African Americans, Anglos and Hispanics.
That diversity and a desire for unity motivate Daleo. He joined a district diversity team led by Dr. Harold Lewis, Converge's vice president of Biblical Diversity.
These teams form within a Converge district to understand how to create or increase local biblical diversity. Daleo has learned under Lewis, who teaches Converge pastors and members.
How God shaped the church's early months
Daleo was a pastor and worship leader at Bayside Chapel, first part-time and then full-time. Once he started preaching a few times a year, he was eager to preach even more often.
Eventually, Bayside supported him to start a new church in an old building. As mother church, Bayside had about 100 people interested in joining them. However, for several reasons, the church started with only 13 people, a discouragement at first.
"That wound up being a blessing in disguise," Daleo said. "As usual, we don't see what God sees."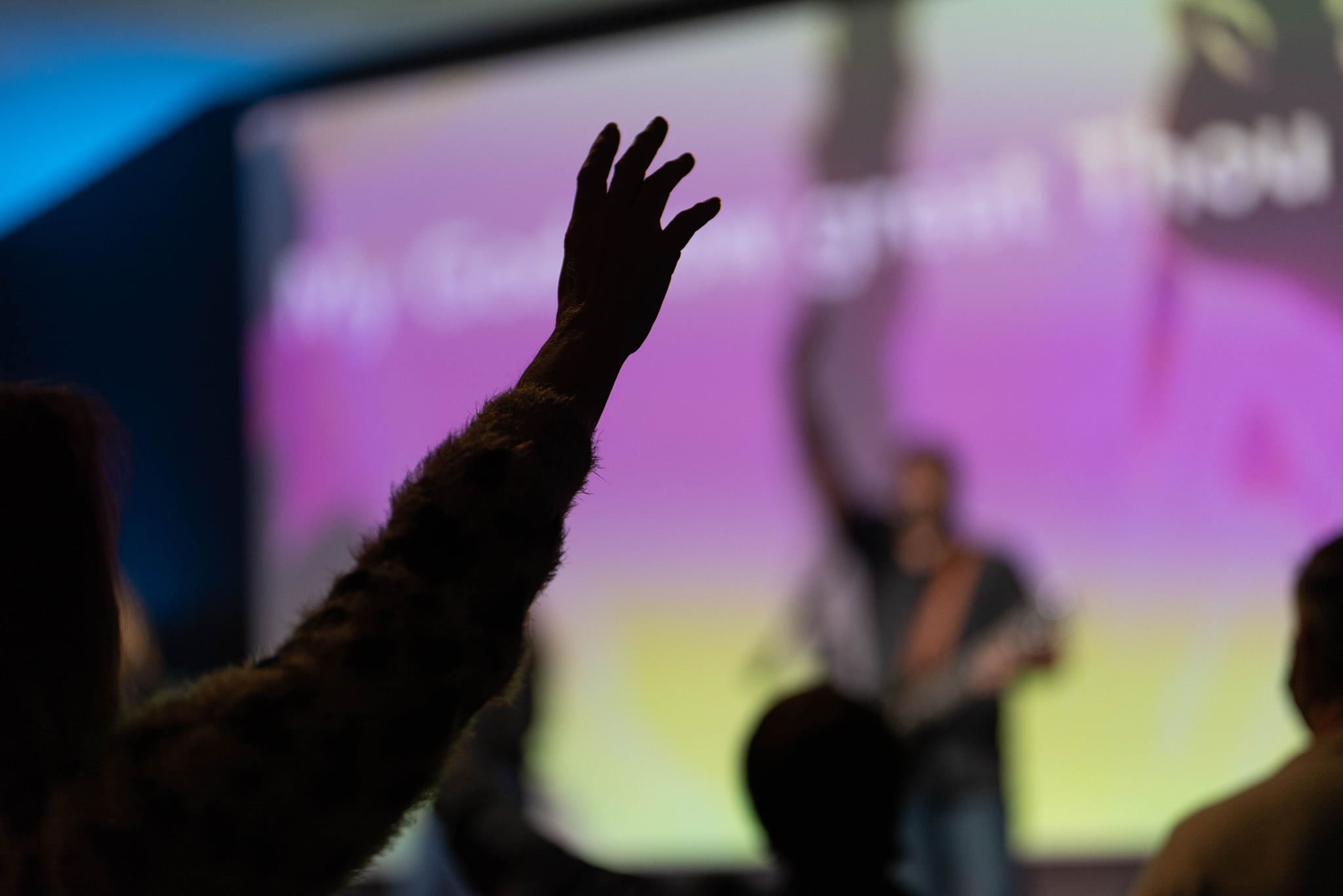 Not having 100 people from Bayside Chapel means the church is filled with people from the community. Proving Ground Church now has about 120 coming.
Often, those people are what-you-see is what-you-get people, which fits Daleo. He has known too many pastors who seemed unapproachable, who never acted like a normal guy. So, he's been committed to making Proving Ground comfortable for everyone — including himself — to be themselves.
"It keeps me very amazed all the time how God is continuing to use me as me. We've developed this ministry around that sort of feeling," he said. "I preach like I talk. I tell stories like I talk. I don't church up things."
It's time for "combat ministry"
Proving Ground Church closed on the building, with help from its mother church, Bayside, in February 2020. Two-and-a-half weeks later, the pandemic shut the whole country down.
At that point, Daleo, LeBoeuf, Schack and other leaders entered what they call "combat ministry." Reality shredded the viability of the usual plans and strategies for starting a church.
Daleo grew up in a family where mom and dad were worship leaders, a family devoted to church and Christian service. Even so, starting a church in a pandemic wasn't something he was perfectly equipped to do.
Nevertheless, God didn't stop working. Moreover, leaders didn't stop caring about their community or pursuing the vision God gave them.
Daleo said opening a church in the pandemic forced them to start the church outside the church. "By the time we opened the doors, we had a name for serving the community without anything to offer them."
That drew interest from residents and town leaders who believed Proving Ground cared more about the community than themselves.
"That's what I was taught to do as a church planter," Daleo said.
Both Nick and Tracey, his wife of 27 years, are committed to the ministry and thankful for Converge's genuine support during the assessment process. They learned how they are both called to plant a church.
For them, Converge's staff became people who supplied a plethora of resources on starting and sustaining a church. That made the partnership with Converge feel as supportive as the relationship from the mother church, Bayside Chapel.
The administrative volunteer for Proving Ground, Nichole, regularly connects with Converge staff who help her navigate accounting matters, health insurance bureaucracy and other organizational needs.
Who knew Daleo had family on Proving Ground Road?
There's a family on the Proving Ground Road who didn't go to church for years and years. LeBoeuf learned through other relationships that several people prayed for years that family would worship somewhere.
While those prayers were being prayed, relationships were developing, and God was working.
Daleo went to a wedding. He was speaking to his relative about God's work and the church. Daleo's relative started crying, and he asked why.
That's when Daleo found out his relative was also a relative of the family on Proving Ground Road. Daleo is part of the extended family of these people who live on the church's street.
He didn't even know that; he lives about 30 minutes from Lakehurst. But his extended family was praying for that Lakehurst family. They didn't even realize Daleo was the pastor on Proving Ground Road.
Now, in answer to those prayers, that family drives down their street to their church, Proving Ground Church. The daughter is on the worship team. The wife offers a variety of skills as a volunteer. Meanwhile, the husband wants to be baptized.
How God is moving in peoples' lives
God is not just working in the community through the church. He's working inside the hearts and lives of families and people.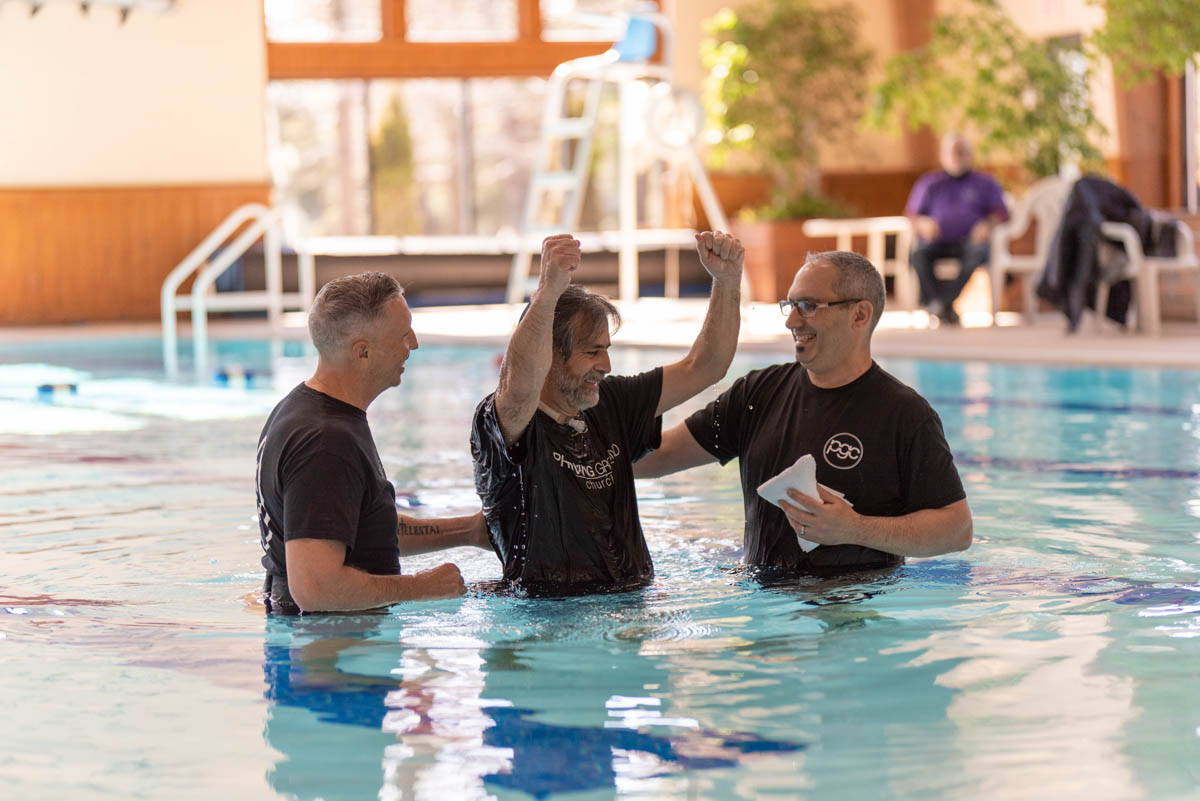 In the middle of the pandemic, Daleo baptized 11 people. There would have been more except for COVID cases.
None of those baptized had been regular attenders at another church or ever worshiped in Proving Ground's building. In early August, another eight are expected to be baptized.
"God put us here," LeBoeuf said. "COVID taught us you don't need the people in the building to spread the gospel."
Our communities need more gospel-centered, community-reaching, Bible-preaching, multiplication-minded churches. Converge's 10 districts have committed to planting 312 churches before 2026. Find out how you can help make this a reality.
---
Ben Greene, Pastor & writer
Ben Greene is a freelance writer and pastor currently living in Massachusetts. Along with his ministry experience, he has served as a full-time writer for the Associated Press and in the newspaper industry.
Additional articles by Ben Greene