Ohio church combines flexibility, eager faith
Ben Greene
Pastor & writer
Church planting & multiplication
---
The pastors of Press Church in Ohio embraced adaptation to changes around them and openness to an unknown future as a ground rule for starting a new church.
Still, as lead pastor Sean Lee pondered Press Church with C.R. Pendleton and Jason Allison, the three sensed something solid. Only now, several months later, do they see just how well the church's name fuses the Lord's mission with a Christian's identity.
"I wanted our church to be motivated to action, to press into what God has for you," Lee said.
As the 35-year-old and the other two pastors reflected, another angle to why Christians press on in the Christian life appeared.
"When you know who you are, there's a mission there," he said.
What are the joys, pains and tensions pressing the community?
Many people in Powell, Ohio, 20 minutes north of Columbus, are affluent. They find ways to buy their comfort and pay what it costs to fix their problems.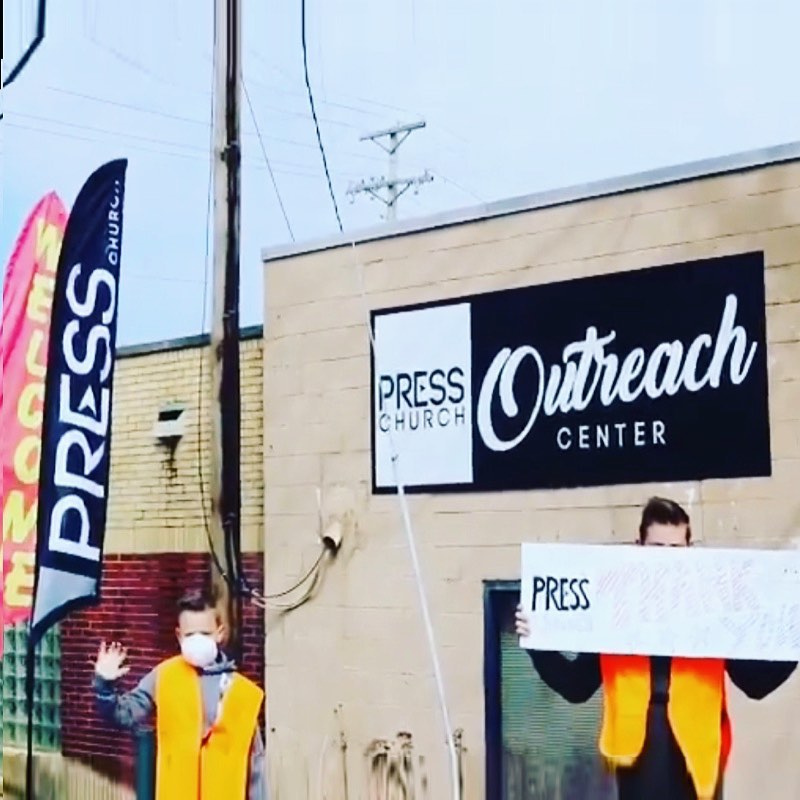 There is some poverty in the town of Delaware, where Press Church has an outreach center. That outreach center is a way Press Church embraces discipleship and impacts its community.
But in Powell, where worship services are, Lee said getting people to press toward Christ can be a challenge. Powell is a little intersection of two roads, a quaint stretch with a coffee shop here and there. Then, all of a sudden, you're on I-270, going past a large mall on your way to Columbus.
"Powell is a pretty well-to-do community," Lee said. "But there's a lot of people here who need Jesus."
So, Press Church focuses on getting to know their community and understanding their joys, tensions and pains.
"A lot of people, at best, view the church as irrelevant," he said. "That's something we have to look in the mirror and be self-aware that that's how people see us."
Press emphasizes the gospel in a community of extremes
In Powell, there are people whose politics lean blue and people whose politics lean red. Lee said there are places where a home has a Black Lives Matter sign, and another house on the same street has a Trump sign.
Politics and culture there split pretty evenly among Republicans and Democrats. But most residents, Lee explained, are not aggressive in their politics. It's socially acceptable to express your political views in yard signs without being seen as divisive.
Related: Clean hands, clear vision and community concept: how new churches are reaching their neighbors
For Press Church, leaders focus on a message separate from all that.
"We're sticking to the gospel," Lee said. "They need to hear about Jesus just like everybody else. Being blessed with a lot of stuff isn't going to get you to heaven."
People in Powell don't see the church as dangerous or speaking a harmful narrative, compared to many other places, Lee said.
Press Church wants to build relationships, so they are there for families and people when things get difficult. Lee recognizes the church won't have to generate crises. But Press Church needs to be known as a place to turn to.
Learning to do digital discipleship
Starting a church in a pandemic, which prevented in-person gatherings, mandated an attempt at digital discipleship. They were meeting for worship in Delaware, Ohio, where they had a space available.
Jason Allison, who serves as spiritual formation pastor, quickly acknowledged Press Church hasn't figured out something as new as digital discipleship or pandemic spiritual development.
Related: Meeting today's new challenges
But he said they've been doing a midweek service entirely online. Allison, Pendleton and Lee choose a topic. Then the three of them have a 25-minute conversation about that topic.
The service is broadcast live on YouTube on Wednesdays at noon. People at Press Church can send questions in while they watch.
Lee and Pendleton worked together in the music industry and understand production. So, even though they haven't perfected digital discipleship, the Lord uses their vocational skill to create the best online ministry they can.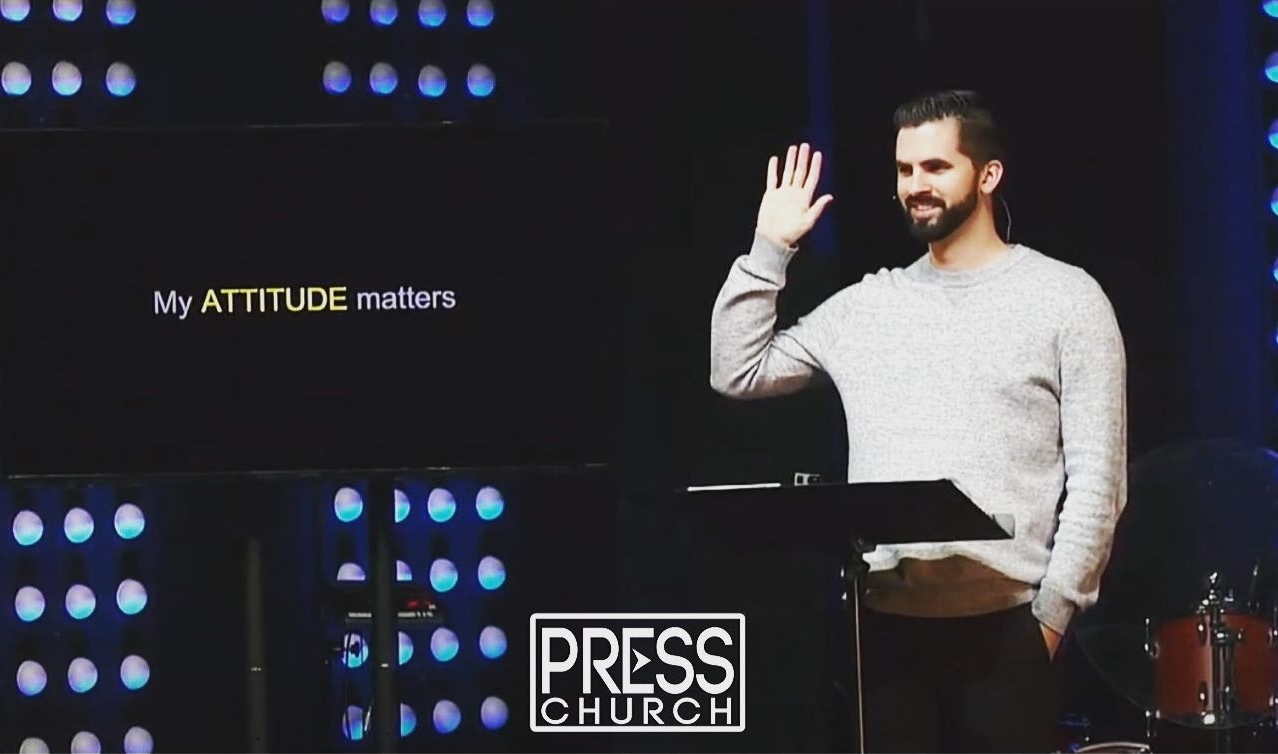 Lee, who grew up in a musical family who helped lead worship ministry, never even planned to be a pastor. He volunteered with youth groups and started a young adult gathering. But it wasn't until 2018 that he started to feel the leading to start a church. By the time he preached his first sermon — ever — he was speaking to a camera for Press Church during a pandemic.
Ministering in the analog world
The church organized a Halloween event in 2019, which drew about 200 people. Somehow, Allison explained, another Powell church heard about Press Church because of the Halloween event.
Between Halloween 2019 and the spring of 2020, Gateway Community Church showed more and more openness to sharing its resources with Press Church.
In fact, around Christmas 2019, Allison said the church communicated they were dying as a church. Moreover, they recognized how vibrant Press Church could become. So, Gateway Community Church and Press Church initiated the process of a merger, with all its details and detours.
On a Thursday a few months later, Allison remembers, Press Church found out they couldn't have worship in person that Sunday. Within a day or so, Gateway leaders told Press Church they had no idea how to go online or create digital worship services.
So, they gave Press Church the keys to the building, adopting a posture that the merger will eventually work out.
"The building we merged with," Allison explained, "has a $1.2 million mortgage. So, we're a brand-new church plant with a million-dollar mortgage."
Press Church rebuilt the stage and configured the building to allow services to be filmed in advance. Eventually, the church could welcome small groups, families in bubbles and other adaptations.
What has God done so far?
By October, Press Church officially launched the new church with invitations staggered weekly to the surrounding community. Instead of one launch service, the community was invited over several weeks to worship.
"When you go serve, that's discipleship happening. That's when discipleship becomes real."
Lee said Press Church has grown by 8% in the last year while national church attendance was down 32%. They've also had six child dedications and packed 5000 meals last summer for neighbors in need. The church packed another 1000 meals to send to people in Ecuador.
"When you go serve, that's discipleship happening," Lee said. "That's when discipleship becomes real."
During the pandemic, Press Church maintained an outreach center in a nearby town. That building came to them through a different merger, providing them with a resource for the community.
Boy Scouts met there, and students from closed schools utilized the building as a learning extension center with Wi-Fi and quiet, safe spaces to study.
In November, Press Church baptized nine people, including a man in his 60s and two of his grandsons from the men's Bible study.
Press Church is one of 312 churches Converge's 10 districts committed to planting before 2026. Read more inspiring church planting stories and learn more about the goal of planting 312 churches in five years.
---
Ben Greene, Pastor & writer
Ben Greene is a freelance writer and pastor currently living in Massachusetts. Along with his ministry experience, he has served as a full-time writer for the Associated Press and in the newspaper industry.
Additional articles by Ben Greene