Converge pastors, missions leaders gather for first-time missions event
Kevin McGhee
Converge director of U.S. Engagement
---
Just over a week ago, Converge North Central, in partnership with Converge International Ministries, held the first-ever district-level Summit for the Nations at Westwood Church in Bush Lake, Minnesota. More than 70 pastors and missions leaders gathered for a day of vision, collaboration and practical training.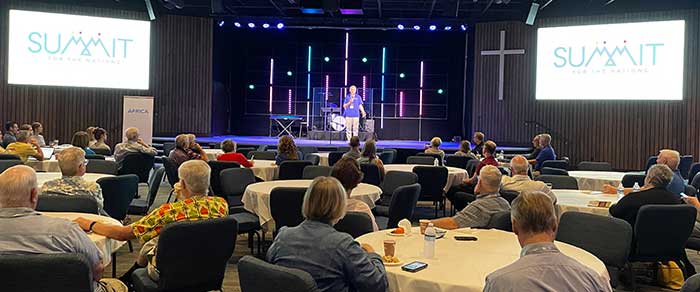 Ivan Veldhuizen, vice president of Converge International Ministries, shared stories of the dramatic gains our International Ministries global teams are making as they ask God for a gospel movement among every least-reached people group ― in our generation. Westwood senior pastor Joel Johnson shared his personal journey in moving his church to be a champion at reaching here, near, and far.
Conference attendees had the opportunity to meet directly with senior International Ministries leaders from our five global regions. They then enjoyed robust conversations in breakout sessions around challenging topics, including:
How to release the untapped potential in our churches to reach the nations.
How to send global workers well.
How to do short-term missions in the age of COVID.
What does it mean to have effective missiology in a local church?
Converge International Ministries' U.S. Engagement Team provides no-cost coaching services to churches. Churches who participated in Summit for the Nations discovered the value of unbiased friends coming alongside their missions leadership to help them discover the important work prepared in advance for them to do (Eph. 2:10). This coaching is available nationwide. Email the Converge U.S. Engagement Team to learn more.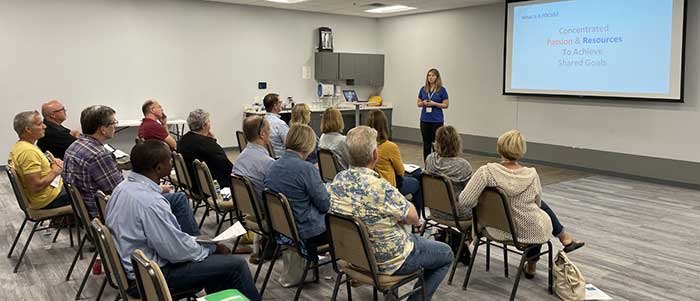 The Summit concluded with a call to mobilize prayer. Our Converge International Ministries teams have launched 19 prayer networks that see spiritual breakthroughs via virtual prayer walks and regular prayer gatherings focused on the nations. If you'd like to be a part of one of the global prayer networks, you can sign up here.
The next district Summit for the Nations will be hosted by Converge Southwest in Phoenix, Arizona, on November 9 (just before the S2 Conference). In addition, Summit for the Nations will be coming to many other districts in the months ahead. A Converge movement-wide Summit for the Nations will be one of the highlights of the 2022 Reach Conference in Denver.
---
Kevin McGhee, Converge director of U.S. Engagement
Kevin McGhee and his team serve over 1400 churches across the U.S. as we ask God for a gospel movement among every least-reached people group in our generation.
Additional articles by Kevin McGhee