New Colorado church reaches beyond the walls
Ben Greene
Pastor & writer
Church planting & multiplication
---
Gunsmoke floated in the car. The 17-year-old sat, ears ringing from the gunshot. The bullet nearly severed his spinal cord. Sirens wailed, closer and closer. The shooter called 911, then ran from the Colorado Springs park.
Paralyzed and bloody, the football player sat alone. First responders acted quickly, rushing the teen into more than 12 hours of emergency surgery.
At the time, it had been 18 months since Dave Nickodemus last made a hospital visit. However, the Beyond the Walls Community Church pastor knew the 17-year-old, who had visited the new Converge Rocky Mountain church in the few months before the shooting.
"He said he always thought if he died, nobody would care," Nickodemus said.
People from Beyond the Walls sent more than 20 cards as the young man recovered.
"Now, he knows people would care," the pastor said.
Nickodemus said the young man, despite paralysis, wants to use a wheelchair and brush his teeth with the one hand he can move. And when he does those things, you can be sure his church will be celebrating with him.
Beyond the Walls exists for people like that teenager. Beyond the Walls gathers to send those 20 cards. Dave and Beth Nickodemus, Mike Hendricks and others started the hope-creating church because people need relationships.
Related: Converge launches five-year church planting goal
"Our whole vision is to build community through love, service and laughter," Nickodemus said. "People need a place where they can belong."
That need takes on a greater significance when those people are from somewhere else. For example, take the husband and wife who have been stationed in Colorado Springs on an Army Special Forces assignment since Easter. They are alone, far from their Texas family and about to have a baby.
So, Beth Nickodemus did what comes naturally for people from Beyond the Walls, offering to host a baby shower for the couple.
"She was blown away," David said of the Texas mom's response. Beth told the couple she could watch their other kids when the mom went into labor. "This is what we do," David said. "We're going to walk with you."
Why start a church in Colorado Springs?
Colorado Springs has lots of churches and one Christian nonprofit after another. There is an emphasis on Christian values like church attendance and conservative culture, such as saying "sir" and "ma'am." Three Air Force bases and an Army base reinforce the conservatism.
A few years ago, Nickodemus was serving jury duty. His brief connection to the criminal justice system revealed so much brokenness in families and the community. Therefore, he was eager to impact the dysfunction in their community.
During a break in the trial, Nickodemus was having coffee with Mike Hendricks, who coached David's son at the YMCA. As Hendricks listened, the Holy Spirit immediately moved him to help the Nickodemus family start a church.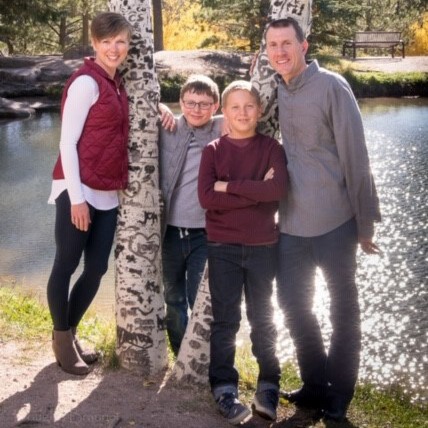 Hendricks has eagerly and passionately helped with the church's Sidewalk Connections. During the pandemic, believers gathered on a sidewalk beside a busy street. They held up positive signs like "You Matter" or "We (Heart) You" to people riding past.
"What we do really well is bring the inspiration to them," he said, something not all churches in Colorado Springs embrace. "We lead by example; we don't talk about church. We just talk about the positive things in the world, demonstrating the love of Jesus."
Related: Clean hands, clear vision and community concept: how new churches are reaching their neighbors
Beyond the Walls' relationship with their neighbors and posture in the community help build bridges with skeptical or standoffish people. The church is finding ways to let love, service and laughter meet people where they are.
"I'm willing to be ridiculous so people can hear the gospel," Nickodemus explained. "Jesus was a lot of fun."
People from Beyond the Walls also send Totally Thankful cards to two families every week. They've sent cards as far as Belgium to thank people who help the church or encourage people with an inspiring word.
"We're reaching out and touching people," he said. "We're not waiting for them to come to us."
As the microcultures of the West, the military and the Christian nonprofit sector flow together, Beyond the Walls strives to answer one question for their neighbors: How do you build community for people?
Offer them love, service and laughter
That openness to offer a front door into Christ's presence inspired a partnership with HopeKids, a major program for the two children's hospitals near Beyond the Walls. Many families stay long-term or even move close to the hospitals when their children have rare diseases and medical challenges.
These families face isolation for months at a time after they separate from their previous community. To help them, HopeKids puts on events almost weekly for families. They show movies or give away tickets to sporting events.
"It's heartbreaking stuff," Nickodemus said, "because you see the struggle, you see the pain."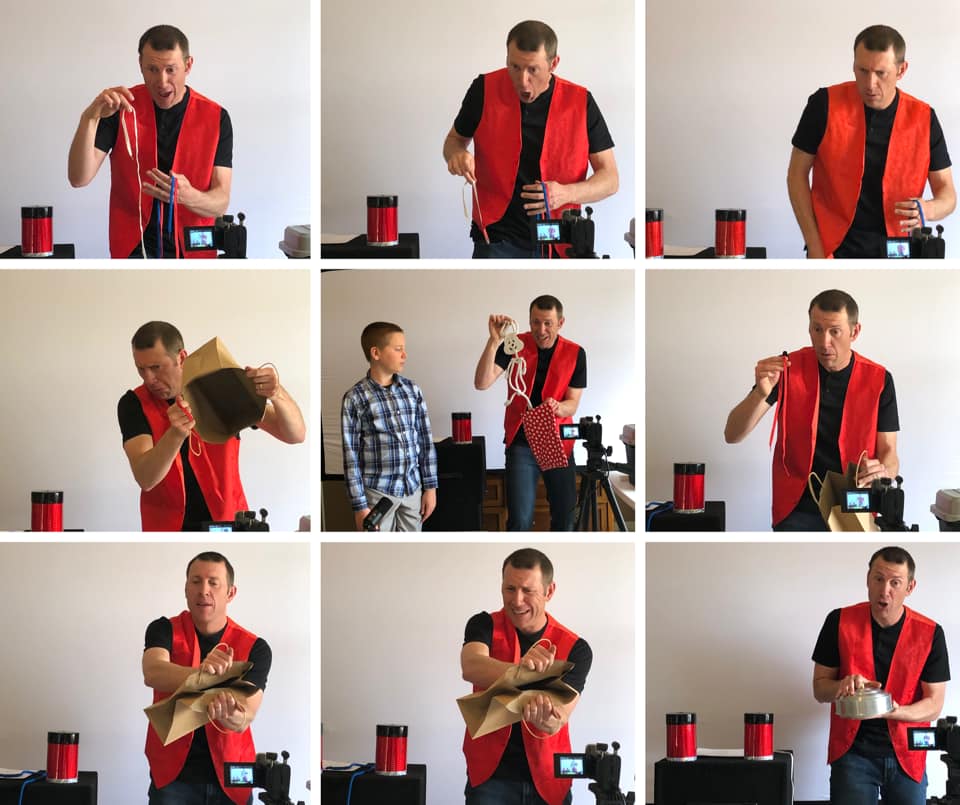 He has done a magic show for HopeKids families at a barbecue. And from that, he's been able to ask families what they'd like to do or how they need help.
Beyond the Walls has done yard work for one family. That family visited the church on Christmas, the first time the family had ever gone to church on a Christmas.
The church also started birthday-in-a-box for HopeKids families since COVID-19 developed. These boxes include wrapped gifts, cards, a cake and candles, all prepared safely and delivered without contact.
Another family with a child in the HopeKids community asked for prayers before a major surgery. They wanted Pastor Nickodemus and church members to pray over the child and anoint the child with oil.
"We're the church that is a part of HopeKids," he said. "How is that possible?" people say to Nickodemus about Beyond the Walls. "You don't even have that many people."
Keith Boyce was the building manager at the school where Beyond the Walls Community Church worships. He and other school staff had one positive experience after another as the new church acclimated to the school facility.
"The church has had a really positive impact on the school," he said.
Beyond the Walls has landscaped parts of the school campus, provided lunch for school staff numerous times and sent out lots of cards with a welcoming spirit, Boyce added. The relationships he's beginning to form are also meaningful to him.
"Their impact on me has been on a more person-to-person basis," he said.
How did the person of Christ impact Nickodemus?
Nickodemus and his two brothers grew up on a 100-year-old family farm in Oregon. The small farming community of about 1000 people has deep Catholic roots, including a seminary, Benedictine convent and monastery.
The churches in Mt. Angel are a Roman Catholic church — the priest taps the first keg every year at Oktoberfest — and a Lutheran congregation a few miles outside town limits.
Nickodemus' grandmother played the Lutheran church's organ for 60 years. His grandfather was an elder, Sunday school teacher and whatever else needed doing.
His dad is a Lutheran pastor. They moved to Idaho when David was 15 so that his dad could be a full-time pastor.
Related: Being the church every church planter needs
Within a year, his mother's death shocked the family. His mom's unexpected death created many difficulties, pains and struggles.
Several years before she died, David's mom gave him a sculpted little boy kneeling at a cross. He kept the cross by his bed all those years.
When his dad pulled the children out of school to share the devastating loss, Nickodemus perceived the sculpture in a new way.
"I just looked at that little boy by that cross," he said. "This is who I have to believe, and this is what I need. I just said, 'Jesus, I need you.'"
Scoured by tragedy and exposed by trial, his Lutheran beliefs and practices revealed a danger: Religious people may not commit in their hearts. They just follow tradition. The suddenness of his mother's death generated a massive shift in his connection to God.
"That's when my relationship with Christ became real. That's when it became something more than what I was supposed to do," he said.
"I'm going to live this out"
When it was time for Nickodemus to go to college, he wanted to be near his grandparents again. So, he went to Concordia University in Portland and played soccer.
He quickly discovered another disappointment among Christians. Most people at the college weren't living a Christian lifestyle. But he chose to walk a different path.
"I'm going to make my faith personal, and I'm going to live this out," he said.
He studied abroad in Norway and came back to Concordia, where he met his wife, Beth. He had always wanted to serve in foreign missions. So, they prayed and went to Taiwan for three years.
When Beth was pregnant with their first son, they moved back to the states. David found a job teaching and coaching soccer at a small Christian school.
Related: Orchard Church helps unchurched and dechurched people find and follow Jesus
Pretty soon, he started doing chapel services. School administrators praised his efforts. Plus, students who normally hated mandatory chapel stayed awake.
"I think God's saying something here," he said. "I felt like God was saying, 'I'm calling you into full-time church ministry. You've fought it for a long time, but I'm calling you.'"
He began serving in different Lutheran churches with youth, including eight years at his dad's church in Idaho. After that, a church in Colorado Springs was looking for an associate pastor. The Nickodemus family moved there and stayed five years.
That's when and how Nickodemus discovered his view of ministry.
"I feel an urgency when I preach. I want people to know Jesus," he said. "I know what can happen when you get too comfortable in a traditional denomination where we don't know Jesus."
As they thought about how to plant a church outside the Lutheran denomination, a friend connected them to a Converge pastor. Before much longer, the Nickodemus family entered Converge's assessment for people who might start a church.
A mission no matter how many people
Beyond the Walls has that name because Dave Nickodemus and his wife knew ministry could get stuck inside a building.
"We understood from the beginning we would be a mobile church," he said. "It's about getting outside that box, getting outside the walls we put ourselves in."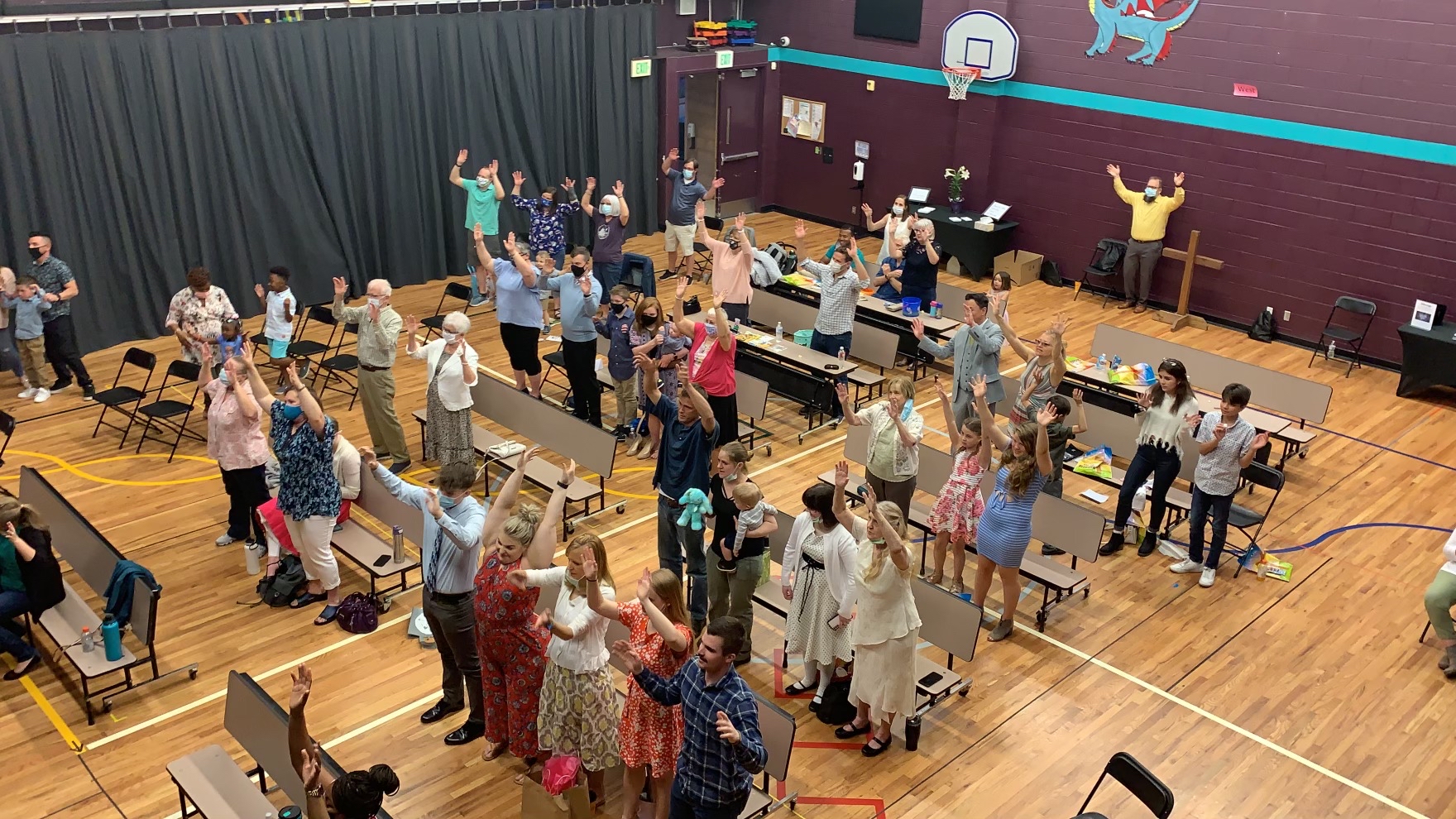 The church's first service was in February 2020.
The church is planning a relaunch in the fall of 2021 to reconnect with the community. Colorado's beauty means most people spend every possible moment outdoors. That cultural force plus the pandemic means the church needs to say it's still there.
Satan has responded in force with trials and challenges for the young church.
The shooting of the 17-year-old is one. A member trusted Christ as Lord through the online worship services. Then that member died of COVID. That member never even worshiped in person with his brothers and sisters in Christ at Beyond the Walls.
"These are trials, but through every trial, we didn't close the church," he said.
Our communities need more gospel-centered, community-reaching, Bible-preaching, multiplication-minded churches. Converge's 10 districts have committed to planting 312 churches before 2026. Find out how you can help make this a reality.
---
Ben Greene, Pastor & writer
Ben Greene is a freelance writer and pastor currently living in Massachusetts. Along with his ministry experience, he has served as a full-time writer for the Associated Press and in the newspaper industry.
Additional articles by Ben Greene