New bilingual church uniting generations, increasing gospel impact
Ben Greene
Pastor & writer
Church planting & multiplication
---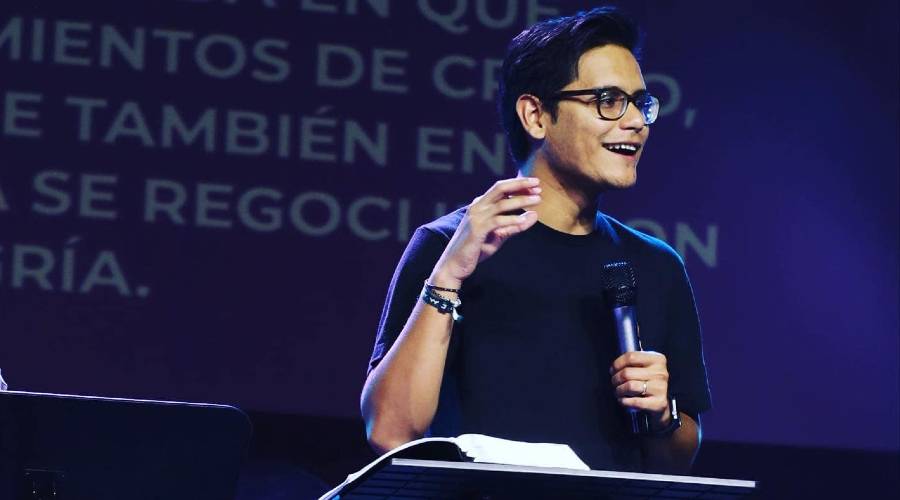 David Uribe, who attended a vibrant Mexico City church as a boy, didn't realize that devoted Latino churches are rare.
When he started doing mission trips around Mexico, he realized few towns and cities had faithful congregations like his.
Then, at 17, Uribe moved to Jacksonville, Florida. He grasped the same reality in several Latino churches there.
He started doing youth ministry with games, music and God's word so students could have unforgettable encounters with Christ. That led to a statewide ministry for Latinos throughout Florida.
Again, his past discoveries appeared. Uribe repeatedly encountered churches struggling to fulfill God's work across the Sunshine State. He often saw people attending worship but not owning the mission and vision of the church. He regularly saw congregations ignoring the next generation. As a result, younger people weren't committed to Christ or the church.
"This is a major issue," he said. "This cannot be the future of the Latino church."
So, Uribe, his wife, and a core team started Iglesia Local in Jacksonville, Florida. The church had its first service in September 2022.
"That's the solution" for the community, he said, "a local church, an iglesia local."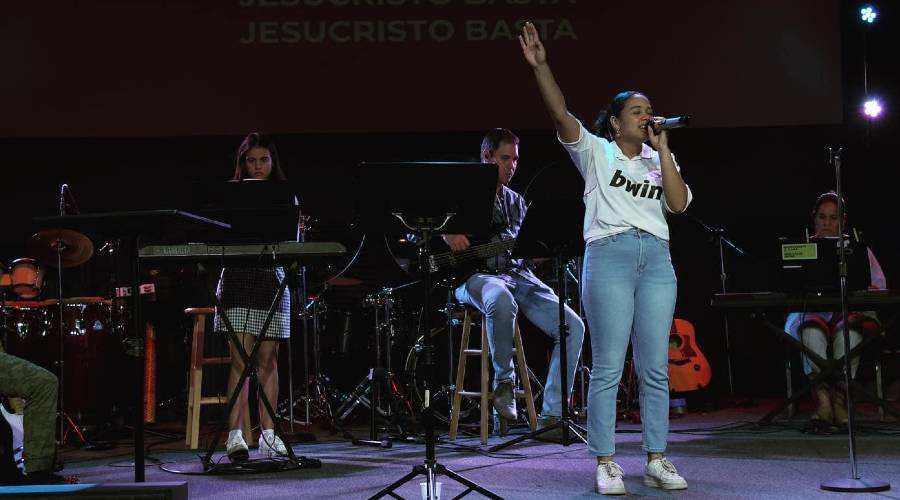 Hispanics experience life differently depending on generations, countries of origin
The bilingual church serves Hispanics and English speakers of three generations, allowing grandparents, parents and children to worship God in one place as one family.
The church often comes from different countries and heritages, such as Mexico, Honduras, Guatemala and Colombia. Among such diversity, Iglesia Local builds momentum by having fun together and "making a party out of everything," he said.
Fruit has come from how well they love one another and the community. Twenty people have been baptized since the church started. The church had a fiesta en locale, started a student ministry and organized a back-to-school party and Vacation Bible School.
"We just want to be influential within the community," Uribe added. "We value caring for each other," he said.
He said God significantly influences young people who often need to feel welcomed in the church. He said training them as disciples and future leaders is especially valuable for growing and retaining them in the Latino church.
"They've found the church is not what they thought it was," he added. "We can develop them and send them, and God can use them within our community for his glory."
Making a local gospel impact
The mature believers coming out of Iglesia Local can be a redemptive influence in Jacksonville. Uribe said there's a mosque on the street where Iglesia Local worships. The city of nearly a million people has Indian and Buddhist temples on busy roads. Businesses all over town offer palm readings and tarot cards instead of God's truth.
Another opportunity, he explained, is helping Latinos who are Roman Catholic by tradition but not by conviction. He said people may not follow Christ because they don't want to betray their family. Or, he said, some Latino churches become a little legalistic and religious rather than staying rooted in the gospel.
"We're trying to create this culture of church and praying that people within our church family embrace it and live on mission so that we're ready to not only plant churches but impact our city," he said. "We want to seek people, seek the kingdom first and impact our local community with the gospel of Jesus that brings transformation and joy to our city."
Strong Latino churches may have been rare in Uribe's earlier days. But he knows a mighty God can build a robust, local church, an Iglesia Local for Latinos of all generations. The team at Iglesia Local seeks to create a strong church that develops leaders and plants congregations across the city.
"We want to see grandparents and grandkids worshiping together," Uribe said. "The church becomes that place."
Converge's 10 districts have committed to deploying 312 church planters before 2026. Read more inspiring church planting stories and learn about the goal to send out 312 church planters in five years.
---
Ben Greene, Pastor & writer
Ben Greene is a freelance writer and pastor currently living in Massachusetts. Along with his ministry experience, he has served as a full-time writer for the Associated Press and in the newspaper industry.
Additional articles by Ben Greene