Converge commissions 5 missionary appointees at March Launch
Tania Martin
Director of Mobilization
---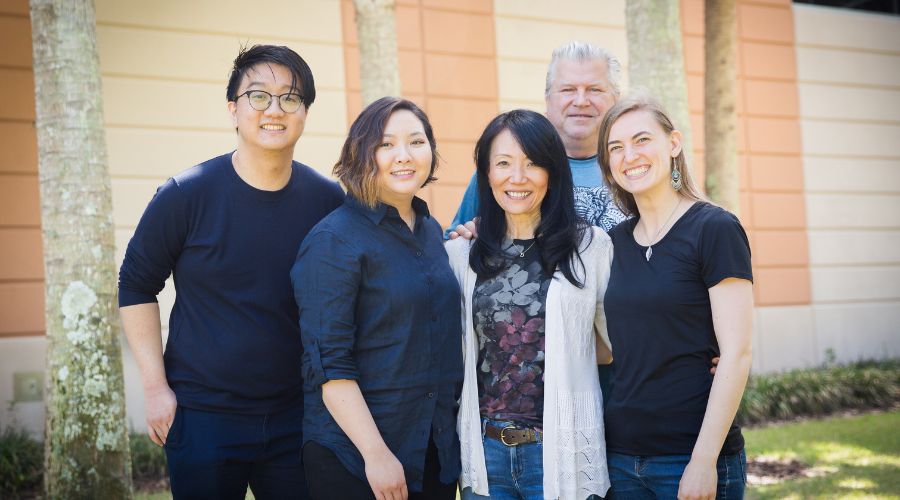 Converge International Ministries is asking God for a gospel movement among every least-reached people group — in our generation, and God is answering by providing more people willing to follow his call to the nations. From March 22-24, Converge hosted Launch, a training for recently appointed global workers.
For the first time, every appointee at Launch represented the same initiative. The five individuals will be reaching the least-reached among the Japanese as part of Converge's Japan Initiative. They will engage in a wide range of ministry, from church planting to engaging technology to reach those who have not heard the gospel or are resistant to the gospel message. The three-day event helped prepare and empower these global workers to build their ministry partnership teams.
Meet our new appointees:
Jeffrey Erickson and Eri Kobayashi (US-Based Converge global worker), Nova Community Church, Torrance, CA (Converge Southwest); Japan Initiative
Charlie Pan and Vanesa Lim, Cross Chapel, Coppell, TX (non-Converge); Japan Initiative
Christian Slone, Christ Is Love Church, TN (Converge MidAmerica); Japan Initiative
It takes many people to launch a global worker into the mission field: family, churches, partners and Converge. This orientation and training is the first step as appointees move toward deployment. We would also like to celebrate those who have successfully walked through the Ministry Partnership Development (MPD) process and recently deployed to their fields of service.
Learn how you can play a part in reaching people across the street and around the world with the gospel.
Are you ready to reach the world for Jesus? Converge connects the right missionaries to the right opportunity and equips them with the right tools they can take to the field.
---
Tania Martin, Director of Mobilization
Tania loves Jesus, missions and discipleship. These loves led her to serve full-time in Ukraine for the past 11 years. She relocated to Orlando, Florida, in June 2020 as Director of Mobilization to continue pursuing these three great loves by helping others find their passions for missions and go to the nations.
Additional articles by Tania Martin