The church quitter who became a serial church planter
Ben Greene
Pastor & writer
Church planting & multiplication
---
Manne Favor quit church at age 16.
"They were just about playing church and religion," he said of his mother's church. His mom was a Christ-follower. She regularly took Favor to church in Nigeria, even though his dad only went on Christmas and Easter.
Favor didn't abandon gathering with God's people on a whim. His decision took more than one disappointing experience.
"I was seeking truth, spirituality, seeking God," the native of Uyo in Akwa Ibom state said. "I felt like the church wasn't giving me those answers."
If the church doesn't give the answers, who does?
When Favor turned 18, two years without church hadn't weakened his desire for the divine. He went away to college and continued the journey on his own.
"I didn't feel like they had the answers I was seeking," he said of the church. "So, I started searching different spiritual things that were there."
During that search, he met some guys who were involved with Scripture Union, an international, inter-denominational evangelical Christian organization. The new friends were very genuine in their relationship with Favor. He kept getting together with them. A few gatherings later, he had to know more.
So, he asked the question of his heart to one of the men at the Sunday night gathering.
"What is it about you guys that you have that I don't have?" he asked Anthony, a student at Favor's college. Then, Anthony began to tell Favor how they were different. He finally summed it all up by saying, 'It's Jesus.'
Related: The good news about evangelism – sharing Jesus without fear, guilt or weirdness
But Favor was incredulous. "What do you mean, 'It's Jesus?' I go to church." At that point, with the spiritual struggle coming into focus, Anthony shared the difference between going to church and being friends with Jesus.
"It was like I was hearing about Jesus for the first time, even though I grew up in church," Favor said. "Someone eventually explained what following Jesus means."
This is a pearl of great price; it's time for action
Once Favor understood the difference between attending church and following Jesus, he became very focused and intently faithful. The new affection in his heart for Christ gave him a new life direction.
"I wanted to go to church and learn more about God," he said with no irony for the reorientation of his entire life. "I woke up the next morning feeling very new."
He kept going to Scripture Union gatherings with the group who connected him to Christ for the rest of college.
It's evident from Favor's experience that people can go to church without encountering Jesus, much less trusting the Son of God. But he desired to support people, almost like a coach, as they searched for Jesus.
"Did you know you have a call on your life?"
After that, he went door to door, house to house, introducing himself to people and hoping to connect them to Jesus. He rode mass transit and shared Jesus among developing relationships.
"I got creative and I found different ways of talking to people about the Lord," he said. "It wasn't long before I became known for sharing my faith."
The leaders of Scripture Union heard he was doing this. So then, they and others started inviting him to birthday parties and other events to share his faith.
That's when Scripture Union leaders started telling Favor he had a call on his life. Again, though he had no idea what they meant. So finally, he asked them, "What is a call?"
Related: Lord, send me
They answered his question and, again, his life's direction increased in focus and faithfulness.
"The moment I understood what it meant, I couldn't get it off my mind," he said.
The church quitter becomes a church planter
After college, he enrolled at Trinity College of Ministerial Arts in Aba, Nigeria. His goal was to act on his call and be ready to serve the Lord in the church.
After a few years, he got a degree at Trinity and formed a new church in Nigeria. Favor had a passion for churches that would do what his childhood church didn't.
So, a few years after starting a church in Nigeria, Favor did it again in The Netherlands. Next, he started a church in Baltimore, Maryland and again just last month in Pearland, Texas outside Houston.
The Connect Church had their first worship service on September 26. Four people trusted Christ as Lord in the church's first three weeks.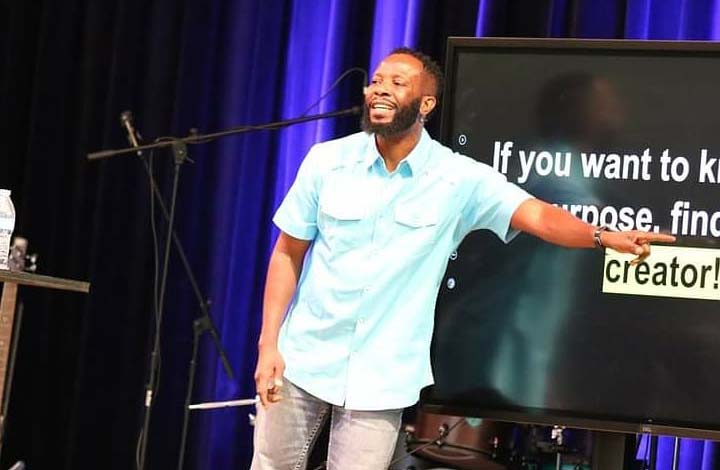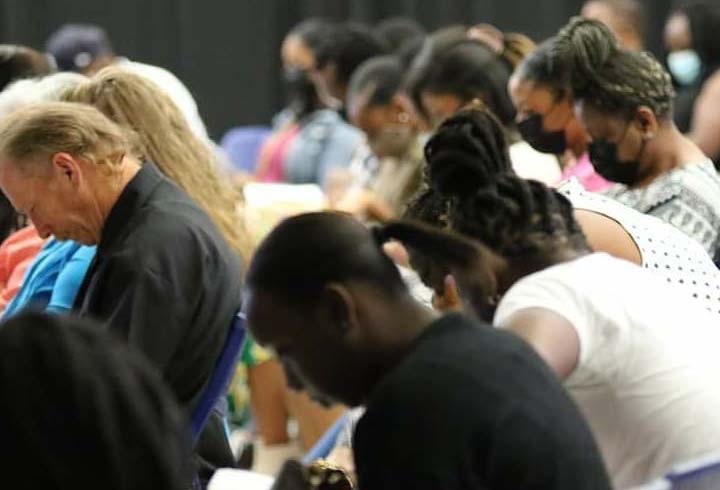 Related: Converge launches five-year church planting goal
"We're tapping into the fact that, primarily, people need Jesus," he said.
A contradiction in geography: Diversity thrives in very independent state
The Connect Church, so-named because of isolated newcomers to the Houston suburb, desires to connect people to the Jesus they need. Moreover, Favor and the core team want The Connect Church to reflect the multicultural community since Houston is the most diverse city in America.
Christy Kennard, who teaches English as a Second Language, said she has 24 students who speak 17 languages. A student Kennard and her husband, Brandon, served has become a personal trainer. When he started training Favor, he told the Kennards they really should meet this new pastor. So, they went to one of the interest meetings for the new church.
"You get people from all over the world all the time in this area," she said. "Churches tend to be the one place where people don't intermix as much."
Many churches want to be multicultural she said. But they can't do what they've always done and expect that to translate across cultures.
A Minnesota church recently changed their name to Community of Nations as one of many steps to becoming multicultural. Read more here about the journey the church took.
Related: How a church reached its multi-ethnic community by shedding its "Minnesota Nice" label
Finding out Favor had started churches on three different continents, Kennard said, prepared him for leading a church into multicultural community. To her, Favor's leadership has been pursuing a multicultural community as wisely and fervently as possible.
"If the church is for all people, then you should be reaching them," Kennard said. That's why she said Favor's leadership influences others to ask, "How do you intentionally reach the people in our area?"
What does intentionally reaching multicultural neighbors require?
One way Kennard said The Connect Church distinctly creates a welcoming environment is right on the signs. For example, every sign is in eight languages, including how to find the nursery.
Another simple but effective step, she said, is having greeters of diverse generations and cultures.
"When you do that, you're showing people this is important to us," she said. "You have to be intentional instead of just expecting it to happen."
The Connect Church is becoming a community of faith for the Wolfe family. They moved to Pearland from New Jersey in 2007 for Cathy Wolfe's job. Like many who relocated from another state, they faced isolation and adjustment to Texas's new way of life.
Of all the people who've relocated to the Pearland area, Favor said, "They've left behind their primary connections and relationships. We called our church The Connect Church because we want to help people connect to Christ, to each other and to purpose."
Related: Biblical diversity – reaching people of all colors, cultures and classes with the gospel
The Wolfe family recently started searching for another place to worship. What draws the family to The Connect Church is Pastor Favor's gentle and thoughtful way of leading people into close friendship and faith in Jesus.
Wolfe grew up Catholic where she seldom prayed outside of church or read the Bible as a personal exercise. So, like many believers, she isn't naturally skilled in memorizing Bible verses.
Instead of encountering condescension or a lack of love, she's found The Connect Church to be a place where she grows in faith. Favor teaches the Bible, not his opinions, she said. Moreover, his teaching is how she and others are learning where they are.
"A lot of people need it brought to them slowly," she said. "He talks to you on your spiritual level. So, he assesses where you are in your path and meets you there."
That's what Favor learned from Anthony, the man who responded with gentle clarity as Favor was seeking truth and seeking God. After Anthony's service in Christ's name, Favor was not only in the kingdom but equipped for ministry.
"Because of that experience, I knew there were other people like me who were going to church and did not know the difference between going to church and having a relationship with Jesus," Favor said.
He was at the gym back in April when a spiritual conversation began with a guy in the gym. But, of course, Favor knew better than to talk about church.
Related: Who are the people in your circles of influence?
"We were talking and I just began to explain to him about Jesus," the pastor said. "From that moment, he has become more interested in the Lord."
Favor isn't always so assertive about sharing Christ. Usually, he waits for someone to ask him about it first. He said he's seen again and again how being aggressive can chase people away from the Lord.
That's the last thing he wants. So, the man who quit church at 16 now starts churches so people know the friend of sinners.
"I had a deep passion in my heart to help them. That passion to help people has never left," he said. "The Holy Spirit has kept rekindling that fire in my heart."
The Connect Church is one of 312 churches Converge's 10 districts committed to plant before 2026. Read more inspiring church planting stories and learn more about the goal to plant 312 churches in five years.
---
Ben Greene, Pastor & writer
Ben Greene is a freelance writer and pastor currently living in Massachusetts. Along with his ministry experience, he has served as a full-time writer for the Associated Press and in the newspaper industry.
Additional articles by Ben Greene