7 commissioned at November Launch
Tania Martin
Director of Mobilization
---
Converge International Ministries is asking God for a gospel movement among every least-reached people group — in our generation. God is answering. During Converge's most recent Launch global worker training, for the first time ever, all our missionary appointees were either coming to Converge from another missions agency or already fully funded. The three-day event helped prepare and empower these global workers to build their ministry partnership teams.
The seven appointees commissioned during the November 16-18, 2022 Launch in Orlando, Florida, will be reaching the least-reached among the Wolof people in West Africa and Deaf populations and in the post-Christian cultures of the United Kingdom and the Czech Republic. We also had the spouse of one of our appointees in attendance.
Meet our new appointees:
Thomas and Tanya Clyde, Eastbrook in Milwaukee, Medford, Wisconsin; UK & Ireland Initiative, London, United Kingdom
Patrice Conrath, Pursuit Community Church (Converge North Central), Lino Lakes, Minnesota; Innovation Specialist, International Ministries Specialists Team, U.S.-based
Zachary Harrod and Misa Harrodova, River Valley Church, Genoa City, Wisconsin; 15:5 West Initiative, Prague, Czech Republic
Meredith Henderson, North Branch, Minnesotra; Deaf Catalyst Team, U.S.-based
Emily M., First Baptist Church Fairfield, Fairfield, Texas; Metro SenWest Initiative, Senegal, West Africa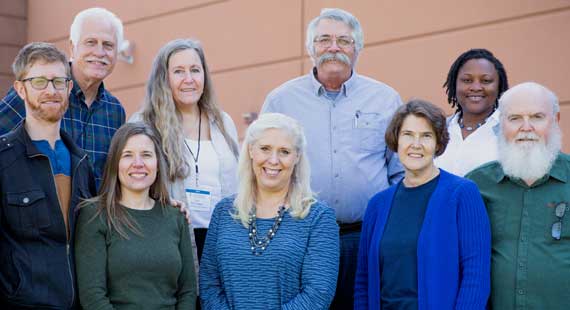 It takes many people to launch a global worker into the mission field: family, churches, partners and Converge. The Launch orientation and training is the first step as appointees move toward deployment. We would also like to celebrate those who have successfully walked through the Ministry Partnership Development (MPD) process and recently deployed to their fields of service.
Learn how you can play a part in reaching people across the street and around the world with the gospel.
---
Tania Martin, Director of Mobilization
Tania loves Jesus, missions and discipleship. These loves led her to serve full-time in Ukraine for the past 11 years. She relocated to Orlando, Florida, in June 2020 as Director of Mobilization to continue pursuing these three great loves by helping others find their passions for missions and go to the nations.
Additional articles by Tania Martin