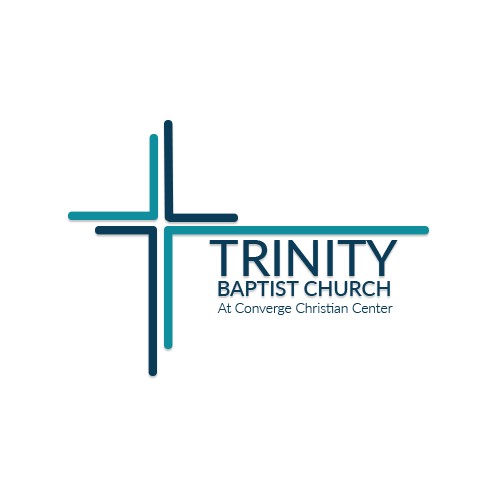 Senior Pastor
---
About Senior Pastor
Church Description
First, we are a multi-ethnic, urban church that seeks to be highly effective in compassion evangelism to a society of skeptical people. We understand that most people in New England are critical of supposed "un-provable" truths. But, individuals compelled by the truth and experience of Christ, unlike those operating only from the business of religion, produces people who do not ignore those with whom we disagree. Rather than simply confronting those who don't believe, we are prompted by our call to the Gospel to sympathetically find ways to address common community needs and aspirations. In the context of our servant-hood and compassion we hope that the Gospel message will be given the chance to be heard.
Secondly, our worship events are similarly evangelistic but this time it is conveyed in the commitment of teaching the revelation of biblical truth. We are primarily a teaching church because too many today live unaware of spiritual principles that bring consequence into their lives and family's lives every day. This created world comes with governing laws given to us by a Heavenly governor. So, we ask Christians to grow in the practical and relevant application of His truth as found in the canon in such a way that it will bring a healthy response to different points of need in their life, home, neighborhood and city. This we believe will manifest in such a way on the whole to bring blessing to the city. Our hope is that in our times of corporate worship we model to all how to articulate the Gospel relevantly in a pluralistic, secular culture.
Third, we are a church that seeks to provide intentional spiritual formation (or discipleship) opportunities primarily through training opportunities. Many individuals had sad family experiences that failed to equip them to handle life in a mature manner. In traditional churches these individuals learn to gather in a church building but rarely learn how to live life in a mature and abundant way. This lack of maturity overflows into the non-believing world ultimately to be observed as hypocrisy. The world is tired of hypocrisy. Therefore, we challenge all those who come to TBC to participate in smaller communities (groups) where through continual biblical reflection, a sharing of burdens, loving admonition, and modeling within this smaller family-like community, they can become better equipped to learn how to put into practice a believable Christian lifestyle. Growth in grace, wisdom and character does not happen so much in "sermon settings" as it does in deeper family-type relationships where loving relationships with loving accountability exists. If Christians cannot learn to live in a way that contradicts the self-centeredness of the world we should not be exporting our views to our city. Since the pool of our society is dominated with a strong individualistic, self-serving kind of living, we want to supply our city with a fresh kind of "water" that can bring inspiration to all. Jesus called this being salt and light in the world.
Fourth, TBC seeks to work for justice and peace in our neighborhoods and city through acts of charity and education, but just as important through ministries of advocacy, Christian community development and empowerment. Indifference to the poor, immigrant and the disadvantaged demonstrates a lack of understanding of grace and God's free salvation. A church that grasps the Gospel will be faithful to serve in collaboration with others to go beyond the proclamation of truth and to participate in the community in ways that expose false thinking and holistically address systemic sin issues. This often means encouraging leaders to consider better ways to accomplish their responsibilities. We also serve our city by seeking to serve leaders.
At TBC therefore we are committed to supporting individuals to become engaged with market-place endeavors that will encourage right living and we seek to help such individuals to work in the city with Christian excellence, distinctiveness, integrity and moral accountability in their passions and professions. Developing compassionate yet creative and excellent business environments in our city out of an understanding of the Gospel is a necessary part of the work of city transformation. Encouraging Christian joy, hope, and truth to the arts and sciences is also part of this effort.
Fifth, our church seeks to be the catalyst for Church and Christian leader collaboration. As part of our mission to be a church for the city, we understand that a sense of unity in the community is directly proportional to the ability of its leaders to live in a united way. Christian leaders and churches must bring hope to their community by maintaining the unity given to us in Jesus Christ (John 17:21; Eph. 4:3; Phil. 1:27). Our spirit of unity becomes an example and cheerleader for true community. With the help of other churches in our city TBC seeks to model to the people of our city that God is a God of unity, not division and disunity. There is so much that can be accomplished in a city that knows how to live as one. We believe that God will bless a city where leaders are willing to humble themselves before Him and one another.
Job description
Candidate Attributes & Qualifications

To be effective in this role, a successful candidate will be a growing, committed disciple of Jesus Christ who should possess the following core gifts or passions:

Meets the qualification set forth in the scriptures: 1 Tim 3:1-7 and Titus 1:5-9, as well as those established in TBC's By-laws.

Demonstrates a commitment to personal growth through the Christian disciplines of

prayer, study, accountability, healthy

relationships

with other pastors,

and

intentional time away with the Lord.

A passion for making disciples by preaching and teaching the Word of God. The person must be a gifted expositional preacher and teacher.

A deep love for the flock under his care and the ability to demonstrate that love through personal interaction and caring.

A heart for prayer and a passion

for cultivating

a "house of prayer" at TBC.

A gifted teacher who can cast a compelling vision of who God is, the work of the cross, and man's only reasonable response.

Has a passion for community building with experience in a diverse urban context.

A

gifted

leader and team build

er with a

collaborative style of leadership that fosters decentralization of ministry.

Ability to create an environment where Elders and Staff are loved, encouraged, and supported in their growth as disciples.

Master

of Divinity Degree is required; a doctorate in Biblical Studies or

a

related field is preferred. Ordained in ministry.

Seven to ten years of preaching, shepherding, and leadership experience in a Senior or Assistant Pastor role

is

required, preferably in a

small urban church setting.
Key Working Relationships

Participates as a member of and reports to the Council of Elders.

Works in conjunction with

the

Executive Council and Council of Elders to ensure a two-way relationship with the congregation and that biblical principles and the church constitution and by-laws are observed. Also works closely with the Finance Team to monitor

the

church budget.

Supervises all church staff and servant leaders. Works closely with the servant leaders of TBC

.

Works with TBC's Praise and Worship Coordinator

to cast vision for worship and plan and design

worship services.

Cultivates a cooperative relationship with other churches, ministries, organizations

,

and the city of Brockton leadership.

Facilitates cordial relationships with organizations that share space at TBC
Ministry Responsibilities

Preaches the Word of God during TBC's worship services.

In partnership with the Praise and Worship Coordinator, casts vision for worship at TBC

and

Partners with Praise and Worship Coordinator to plan weekly services.

Establishes and maintains appropriate doctrinal oversight of all ministries.

Directly shepherds any hired staff and members of the Council of Elders.

Collaboratively teams with the Council of Elders and any hired staff to implement God's direction, vision, and plan for disciple-making at TBC, including leadership development.

Provides a

robust

leadership development program

to existing and potential servant leaders within the church

.

Ensure that all ministries

are designed and equipped for disciple-making at all age levels.

Engages in counseling, prayer, visitation, and other interpersonal activities sufficient to allow him to relate to the flock and to be aware of their needs.

Oversee the administration of the ordinances.
Apply
To apply, please submit a cover letter and resume to the Search Committee
TBCBrocktonSC@gmail.com . Thank you.