Story
A longtime pastor, David Nelms has had remarkable success in 35 nations training church planters to plant churches—primarily in Asia and Africa. Through The Timothy Initiative, he trains world-class church planting candidates in multiplication and mentoring through a Bible based, one year church planting curriculum. To graduate, students must plant at least one church during that year. The result: thousands of churches started in the past six years.
Pray For:
Open doors and resources to train thousands of church planters
Biblically balanced, multiplying churches started where there is no church
Hearts broken until every person on the planet hears the gospel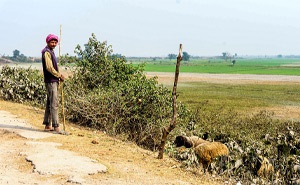 The Timothy Initiative (TTI) //
TTI believes in adapting to the context and culture of the people we are seeking to reach. TTI is committed to national-centric leadership and adapting appropriate strategies in the places where we work.
Personal ministry funds
Donate to a missionary to help provide specific tools and equipment needed to advance local ministry.
Live out your faith today. Help take the gospel to the ends of the earth.