Story
David and Beth both were called to serve in Christian ministry from a young age. David was working as an addictions counselor and Beth as a school teacher when God called them to serve overseas in South America. They have been involved in church planting, discipleship and leadership training. David has served for the last two years as the director of a Christian rehab center. He developed the treatment program, family support groups and trained a team of leaders.
The Roberts' have recently been called to serve in Montevideo, Uruguay after 8 years of ministry in Argentina. They will be transitioning to this new mission field where they will develop a project team to reach the city with the Gospel through church planting and discipleship. This team will be made up of other missionaries, national workers and new international workers. there is a great need for a gospel movement in Uruguay. It is the most secular country in all of South America, and the Ramble region is the most unreached area on the continent. Through your prayer and financial support, you can give someone the chance to accept Jesus and help spark a movement.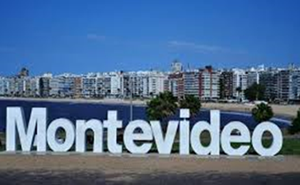 Montevideo, Uruguay //
Pray for:
A Gospel movement in Montevideo
More workers to serve in church planting and discipleship
Growth for the Uruguayan church
Personal ministry funds
Donate to a missionary to help provide specific tools and equipment needed to advance local ministry.
Live out your faith today. Help take the gospel to the ends of the earth.