Story
In 2008 I had the opportunity to go on my first international mission trip to Argentina. Unknowingly, this trip would spark a passion in me that would later intensify and grow for missions. In the years that followed, I attended Cornerstone University studying towards a B.S. in Intercultural Studies and later graduated from Denver Seminary with an M.A. in the Old Testament. Throughout my educational career and through various intercultural experiences, the Lord developed within me a skill set to compliment this passion.

The Church plays a pivotal role in reaching the lost—through engaging in global missions and different peoples, we are able to bring the truth to those who have yet to know the Lord. My desire is to equip churches as the Lord leads them to their specific intercultural involvement in a responsible and effective way. As a Church Mobilizer, I get to connect U.S. churches with the various global opportunities of Converge International Ministries, as well as coach them through different resources designed to strengthen a church's cross-cultural involvement. It is my great privilege to serve the local church as they reach the nations with Gospel of Christ.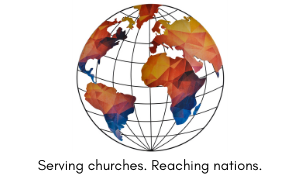 United States //
U.S. Engagement Team // Church Mobilizer
Personal ministry funds
Donate to a missionary to help provide specific tools and equipment needed to advance local ministry.
Live out your faith today. Help take the gospel to the ends of the earth.