Story
15:5 West Initiative (Poland)
We are asking God for a gospel movement among the 15 largest cities in Poland, the Czech Republic, and Slovakia that will also plant gospel communities in at least five unreached villages around each of these cities. Poznan, Poland is one of those 15 largest cities with a population of 1,000,000 people. In Poznan there are only 1,200 evangelicals and 17 evangelical churches, which is one church for every 58,000 people. Poznan is considered unreached and in need of a gospel movement.
Our Role:

Our role will be to help with church planting in the city of Poznan by first teaching the Polish people what a true disciple looks like. Currently, most of the Polish people have not seen a third-generation Christian.
The Response:
We are currently raising support and hope to be on the ground in Poland in the next 18 months. These next 18 months will be faith based partnership with churches and individuals. We would love to start and/or continue in partnership with you. We are looking for financial and prayer partners.
If you are interested please feel free to connect with us and donate here today.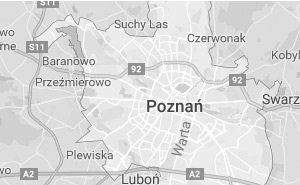 Poznan, Poland //
Our goal is to work alongside Polish nationals to catalyze a gospel movement of disciple-making and church planting to see the evangelical population increase from 0.2 percent to 1 percent in the next 30 years.
Our Website:
https://www.thebrotherslife.com/
Personal ministry funds
Donate to a missionary to help provide specific tools and equipment needed to advance local ministry.
Live out your faith today. Help take the gospel to the ends of the earth.