RIM – Reap India Mission is working among the unreached tribes of India. We focus on the transformation of tribal children by giving them shelter, education and biblical foundation. We help the children to come out of poverty, illiteracy, child marriages and child labor. In India, there are about 705 ethnic or tribal groups and many sub-dialect communities. We believe each child can bring a great change in their respective community for a better world. We love to serve the children with great passion, patience, provisions and present them before our Lord with commitment.
RIM also partners with likeminded organizations or individuals to train tribal leaders, church elders and the pastors who impact the communities for the glory of God.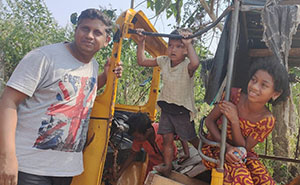 India
//
Together we can make a difference.
ABC program - Adopt a Benighted Child
When we reach unreached tribal children, we create a better tomorrow for the children, their villages and India.