What does church look like in a town that loves 1950s candies and vegan soaps for dogs?
Ben Greene
Pastor & writer
Church planting & multiplication
---
Stores in Kirkwood, Missouri, sell retro candies from the 1950s, artisanal coffee, craft beer and small batch, vegan soaps for babies, dogs or repelling mosquitoes.
Some families buy a $250,000 house — and then hire a crew to tear it down and build a $1 million home.
But, how do Kirkwood families respond when someone gets cancer? Where do people turn when their marriage falls apart?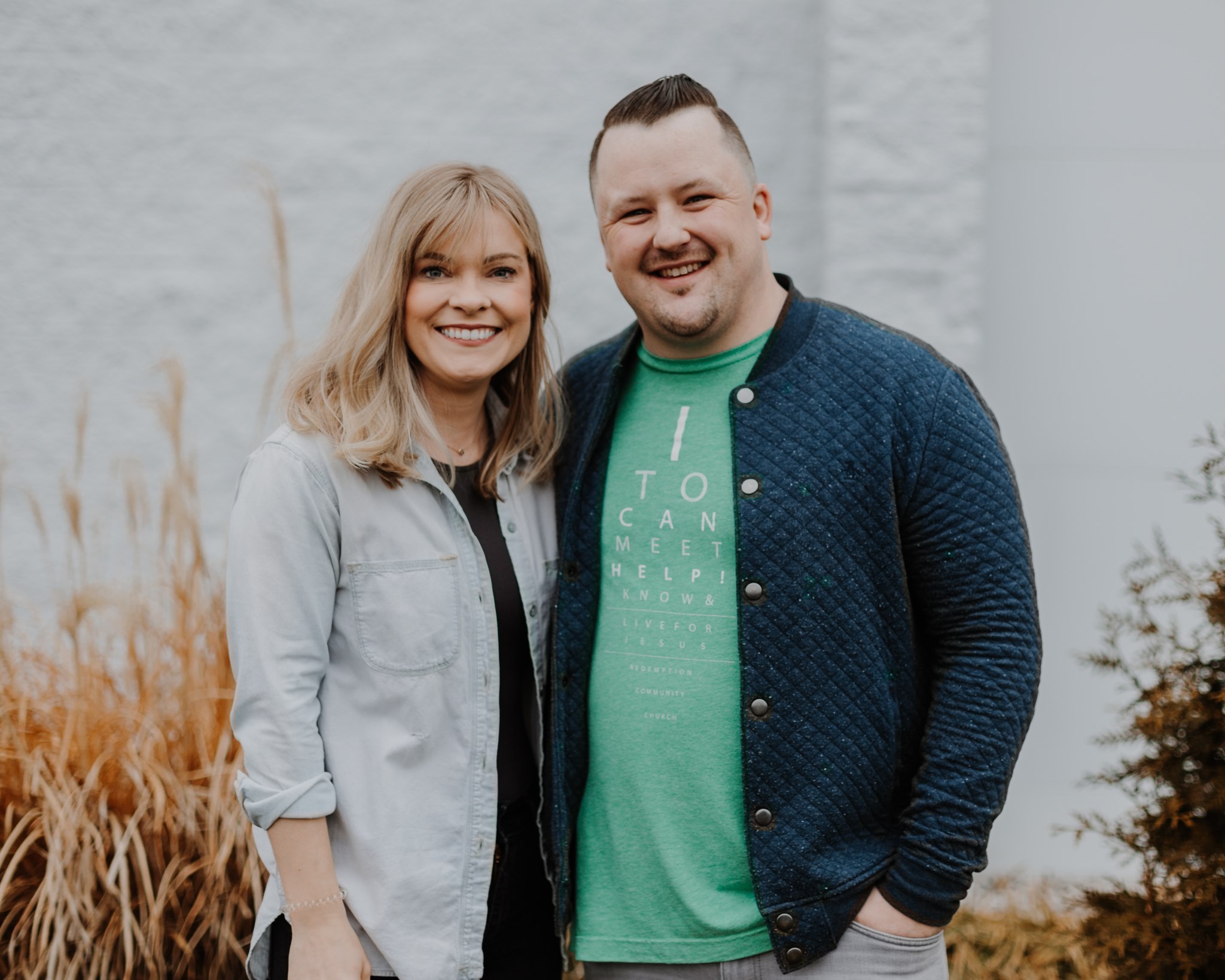 Cory Ball, a new Kirkwood pastor, wanted to offer answers for his neighbors in those moments. So, he is crafting a new Converge MidAmerica church near St. Louis.
How would church be different if it was crafted?
Ball cuts and sews leather into wallets and pipe pouches. He has made his own wooden furniture.
Once, he tried to make his own jeans, but "they didn't quite work out," he said. The jeans looked really good, but Ball still wasn't satisfied.
He approached starting the church as a craft, not just because people have pain in their lives. He also crafted Redemption Church because many faith communities have made themselves irrelevant.
"The modern church is freaking nuts," he said. "They've been doing this same thing over and over and over, and they cry at night because people aren't coming to their church."
Ball said the church has hurt the majority of America's non-churchgoers. Further, he said most people in the church have also been hurt yet keep attending.
Moreover, churches use acronyms and insider language. Many churches are comfortable for boomers but uncomfortable for millennials, Generation Z or those who don't understand Christian culture.
Related: Kansas City church focuses on places where love has left
"As a young church, we have to be very open and sensitive," he said. "How do we specifically get a non-offensive invite to our people who came to the block party, so they know they're invited to our church, that we want them to come?"
Redemption members have regularly done block parties around the town of 27,000 people. The church has a trailer to haul a giant bounce house, grill, outdoor movie theater equipment and more.
Once the summer is over, the church plans to repurpose the trailer. This time, Redemption will be doing fall fire pit nights around the community with firewood, fire pits, s'mores and hot drinks.
"How do you connect people to those in their neighborhood?" he asked. "The best way to do it is to throw a party. That's what Jesus did."
How do you craft a church for Kirkwood?
The cultural wealth and indifference to the gospel in Kirkwood further motivated Ball to use different plans to shape a church.
"People are so rich they don't think they need anything," he said. "People feel like they don't need God because they've never had a hard thing in their life."
However, Ball has seen the devastation and pain when someone's child gets cancer or divorce happens.
"We realized our street was godless," Ball said when a neighbor's marriage fractured after adultery.
That family was driving a Range Rover and had big salaries from high-paying jobs. But infidelity shattered the family's happiness.
Ball and his wife, Brittany, responded to their suffering by serving. They babysat the couple's kids so the husband and wife could do marriage counseling and save their marriage.
How Redemption gives a creative response to the community
"Our goal is to really get to know our neighbors, to love them well, to bring the gospel to them in a creative way they haven't heard it before without changing the gospel," he said.
Building those relationships happens at Redemption in two ways: community groups and impact teams.
Community groups are formed to create community in the neighborhoods of Kirkwood, forming friendships with residents near their homes. Community groups are outward-focused groups that serve and connect with the town's residents.
Related: Clean hands, clear vision and community concept: how new churches are reaching their neighbors
"We want our church to be known for its impact in neighborhoods," said Redemption's ministries administrator, Jenna Jordan. "We desperately want to be known in our community as people that love generously in the name of Jesus."
She said the church gathered $1,200 in donations for local restaurant workers during the pandemic. These donations paid for gift cards at local restaurants. In turn, the gift cards helped feed restaurant workers who were out of work while also supporting local businesses.
Ball added that it's foolish for a church to try and reach entire counties or other large swaths of a state. He said a church has to focus on the people it can reach.
"Our prayer for our street and our people is that God would bring redemption to their lives," he said.
Secondly, members of the church plant are asked to make an impact in Redemption. These opportunities — known as impact teams — include ushers, help with setup for worship services or providing childcare. Serving on impact teams helps the church communicate a message of redemption to Kirkwood.
"We want to give people a quality experience where they can understand and hear the gospel clearly and, in a way, that's going to stick with them Monday through Saturday," Ball said.
Why having a 29th church matters
In Kirkwood, Ball said there are 28 churches. For the roughly 27,000 people in the town, that's more choices for church than craft breweries, coffee shops or soap stores.
Redemption became church number 29 in January 2020. Like all churches navigating the pandemic, they had to go online and then go back to meeting in person.
Related: Church planting: How it looks different in 2021
He said most Kirkwood churches no longer hold to the truths of Scripture about essential doctrines. Or the churches are nearly closed, staying open but just barely.
"Church, collectively, in the last couple of decades has been like 'this is how we do it,'" he said. "Oh, it's not working. Well, we'll keep doing it that way and hope one day it starts working again."
Many baby boomers will say they go to church — usually St. Peter Catholic Church — but they don't regularly attend or participate in the church's life. For Kirkwood residents who are millennials or Gen Z, they don't go to church and don't pretend like they worship anywhere.
People go away for college and move back in their 30s when they want to move home and can afford the housing prices.
For all of Kirkwood, Redemption Church is building relationships with neighbors and becoming part of the community.
Jenna Jordan said people now understand God's grace in a new light through the new church.
"While they might have grown up in the church and understood God's holiness and the law, they're hearing the message of grace for the first time and burdens are lifted," she said.
When Ball looks at the Scriptures, he sees people walking miles to be with Jesus. That's not happening yet in Kirkwood, but he trusts it can happen. The key is finding ways for Christians to be friends with their neighbors.
Redemption Church is crafting a form of ministry to do just that in Kirkwood.
"We're not redefining spiritual maturity. We're rediscovering it," Ball said. "Can you love your neighbor and not tell them about Jesus?"
Converge is a movement of churches helping people meet, know and follow Jesus by starting and strengthening churches together worldwide. To bring the gospel to as many people as possible, Converge's 10 districts have committed to planting 312 churches by 2026.
---
Ben Greene, Pastor & writer
Ben Greene is a freelance writer and pastor currently living in Massachusetts. Along with his ministry experience, he has served as a full-time writer for the Associated Press and in the newspaper industry.
Additional articles by Ben Greene