Easter 2022: Converge churches, missionaries make eternal impact
Ben Greene
Pastor & writer
Converge vision & mission
---
The church again overcame the gates of hell this Easter, proving anew what Romans 1:16 says: the gospel is the power of God for the salvation of everyone who believes.
Converge churches and missionaries helped tens of thousands glimpse how Jesus loves them. Spiritual decisions were made in church buildings, at community events, online and over text messages.
Big crowds and small gatherings exalted the risen Christ. The resurrected Christ added to his church in new and existing congregations. People came closer to Jesus through Easter egg hunts, community parties and even around a fire of burning idols.
New churches exalt Christ on Easter Sunday
Five Converge churches started on Easter to offer more proclamation of the gospel in their communities.
Fourteen people made decisions for Christ at Second Story Church. (Shoreview, Minnesota.) Meanwhile, 282 people worshiped at the first service of Arrows Church (Papillion, Nebraska).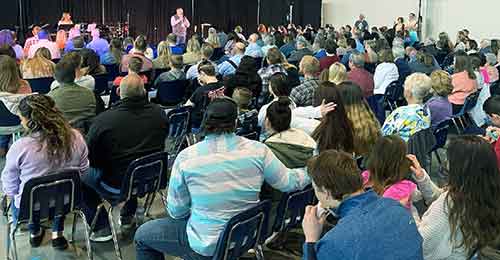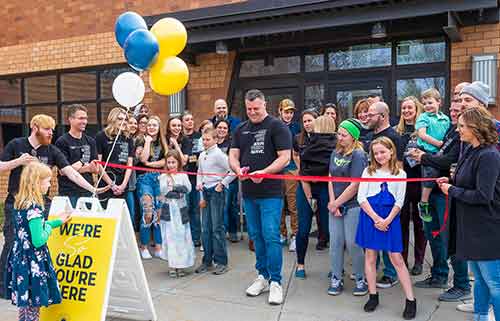 In Converge's MidAtlantic district, Transformation Church (Hagerstown, Maryland) and Center Cross Church (Monroeville, Pennsylvania) celebrated Christ's glory by launching on Easter.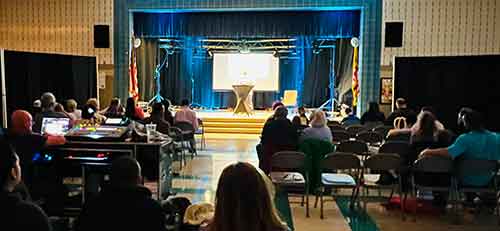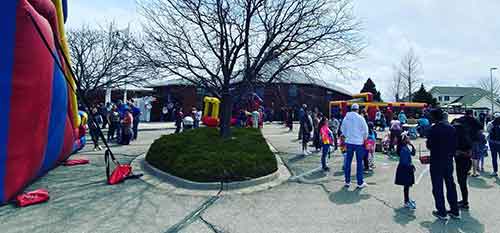 In Eldora, Iowa, Free Grace Church celebrated one baptism while 110 people worshiped the Lord.
Rooted churches reached further into their towns, cities on Easter
Also in Iowa, CityPoint Church (Washington) went through 7000 eggs of candy, 12 gallons of lemonade, 15 gallons of lattes and 1700 chocolate eggs. But the best stat reported by the church? CityPoint leaders received text messages from 101 people indicating their decision to trust Christ during the weekend.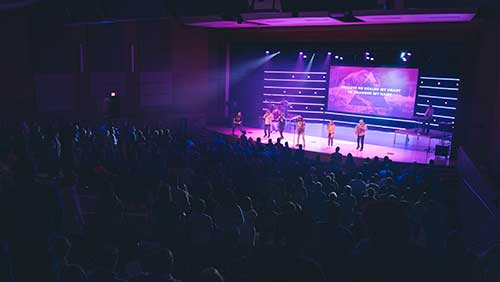 People in the Denver area told Center Church (Lakewood, Colorado) they wanted a community party. So, the church threw a party and 600 new people connected with the church. Meanwhile, 254 people made decisions for Christ and 143 were baptized at Orchard Church. Mosaic Church had 15 people give their lives to Christ, "including two guys I've been doing with life with personally for over a year," said pastor Jeff Bell. "Man, that was so good for my soul."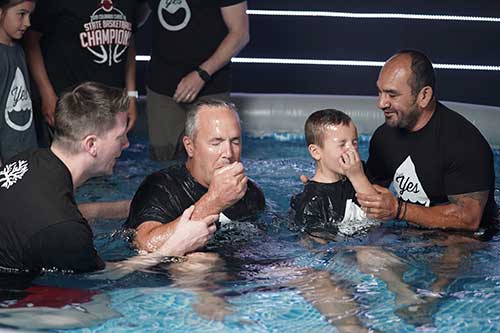 Also in Denver, Arise Church had its highest attendance ever, with 688 people onsite and another 225 participating online. They also had 40 people decide to follow Jesus, the most ever in one day at the church.
"One man had never been to church before in his life and didn't know what to do," Arise pastor Matt Wolf said. "He accepted Christ, got a Bible and is getting plugged in. Another lady who was raised Buddhist was in a church for the first time the week before Easter. She told us it was the first time she'd ever heard the story of the crucifixion. And she was excited to hear the story of the resurrection for the first time. She not only came on Easter, but helped serve a meal with our homeless ministry and served in our cafe. God is working!"
In Minnesota, faith was deepening on Easter Sunday. Pastor David Sorn of Renovation Church (Blaine) said more than 3000 people attended church their on Easter weekend, including 58 people who made decisions for Christ. Forty-four of those signed up for discipleship classes. Two people came to Christ at Ignite Church (Moorhead). At Oakwood Community Church (Waconia), "we had several decisions for Jesus," according to pastor Jon Tolly. Wooddale Church had more than 9600 people attend services across its four physical campuses and online, with 55 people making first-time commitments, 173 recommitting their lives to Christ and seven who indicated that they would like to meet with a pastor to talk more. Woodridge Church (Long Lake) reported 80 decisions for Christ. Eagle Brook Church reported 75,008 attendees across its 10 physical campuses and its online campus. Among those people were 1148 adults and 570 kids who made first-time decisions to follow Christ.
Also in Minnesota, the Aspen Grove Network, a missional community of six Converge churches, reported its best attendance of the year across the board. Together, they impacted 3742 people. "I felt like I did my best evangelism talk ever," said Drew Johnson, lead pastor of Mercy Hill Church, one of the Aspen Grove churches. "I felt like I was faithful to God and the opportunity."
In Wisconsin, Crossroads Community Church had its largest attendance ever across its campuses in Sheboygan and Manitowoc. Seventy five people indicated they had made commitments to Christ. "My favorite story was a little kid coming up to me after service, giving me a fist bump and saying, 'I accepted God today!'" said pastor Jeff Jaeger.
In Mansfield, Ohio, more than 1500 people attended Berean Baptist Church on Good Friday and Easter, including several who made decisions for Christ. Pastor Dan Krause shared the story of an associate pastor who recently met an employee of a local oil change center that accidentally overcharged the associate pastor. He emailed the oil change place and returned to receive his refund. When he arrived, the employee said, "I see your email says 'pastor.' Do you meet with people?" The man came to Christ at a service a few weeks ago and was baptized on Easter Sunday.
Wellspring Church (Toms River, New Jersey) saw five people give their lives to Jesus and had its highest attendance since beginning of the pandemic.
In New England, three new members joined Faith Community Church (Providence, Rhode Island). Boston Japanese Christian Church held its first in-person Easter worship service in three years, along with an egg hunt and potluck meal. About 40 people attended BJCC's service, including four Japanese families who attended for the first time. Not only was this their first time at BJCC, it was their first time at any Christian worship service...ever.
On the other side of the nation, Journey Church (Federal Way, Washington) celebrated its first Easter since its launch with more than 70 people "standing to acknowledge that they have a big stone and little strength (Mark 16)," according to lead pastor Jeremy Taylor.
In Converge's PacWest district, Rise Church (Visalia, California) had 28 baptisms. "It never gets old seeing people respond to the gospel," said Rise Church pastor Jarrod McClintick.
Also in the Golden State but in Converge's Southwest district, two people came to Christ at Christ Church Los Angeles and Fair Oaks Church (Concord) celebrated its first two baptisms of the year. Finally, Tri-City Church (Rialto) connected with 500 people Saturday at a community event. Then, on Sunday, 120 people celebrated the resurrection and two people trusted Christ.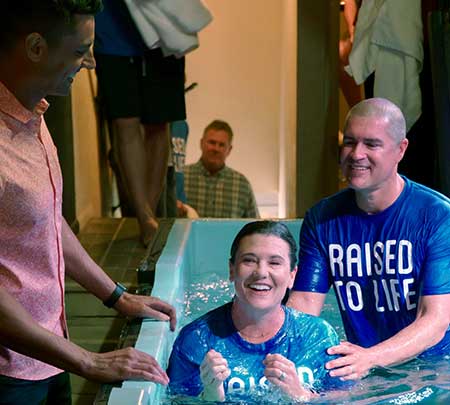 In Queen Creek, Arizona, 636 people came to Jesus, and 115 families visited Rock Point Church. God did mighty things at Cornerstone Church (Chandler, Arizona) as well: 656 people submitted their lives to Christ. Trinity Church (Mesa, Arizona) had a record attendance, which included 116 people who said "yes" to Jesus. Vertical Church (Yuma, Arizona) saw 20 people begin a relationship with Jesus on Easter. Phoenix (Arizona) Bible Church celebrated its seventh Easter with "over 400 who joined us for singing, praying, proclaiming, giving and baptizing," according to pastor Tim Birdwell.
In Gilbert, Arizona, Redeemer Bible Church is seeing a renaissance. "We had 1475 souls for Good Friday and 2653 souls over seven Easter services," said pastor Jon Benzinger. "That's crazy for a church that was almost dead in 2015."
Discipleship is progressing at Heart+Soul Church (Princeton, Texas), where 431 people attended Easter this year, nearly double the amount of worshipers who attended Easter services there in 2021. Six people also trusted Christ as savior this Easter. At Rock Creek Church (Prosper, Texas), 22 people said yes to Jesus. Sixteen people were baptized and 12 made salvation decisions at Revolution Church (McKinney, Texas). Tribes Church (Argyle, Texas) reported its highest attendance ever and had two people sign up for its next baptism.
A helicopter made the Easter Egg event at Grace River Church (St. Peters, Missouri) special for the 6000 people at the event, plus nearly 900 people attended worship on Easter weekend. Five people gave their lives to Christ at the church on Easter weekend.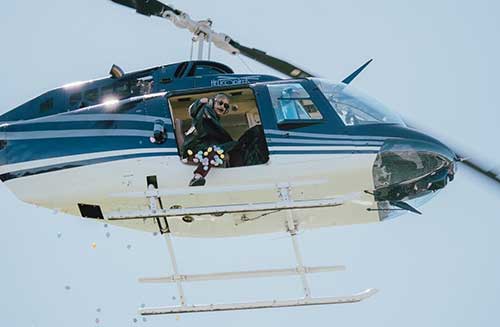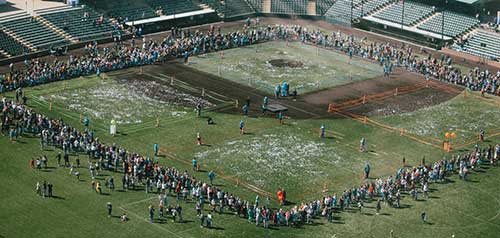 In Florida, Nona Church (Orlando) had its most-attended service ever. One hundred people indicated a desire to take a next step (salvation decisions, recommitments, etc.), including pastor Collin Outerbridge's daughter, who filled out a card saying she's ready to be baptized.
At R Church (Elgin, Illinois), a man named Michael unknowingly created a highlight of Pastor Danny Flores' weekend.
Four years ago, Michael lived in a tent city and struggled with drug addiction, Flores said. But people at R Church persevered with open arms: they kept supplying Michael's needs and loving him the best they could.
Eight months ago, Michael overdosed. Doctors told him he was dead for 27 minutes until they resuscitated him. R Church disciples continued their friendship, and Michael gave his life to the Lord.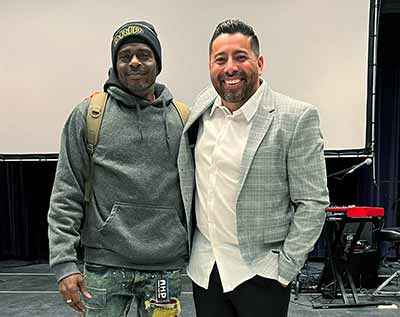 After four years of outreach, Michael drove an hour to R Church on Easter Sunday. He has completed rehab, found a job and plans to open his own barbershop. His visit surprised many and made the highlight of their weekend.
Destroying idols makes global worker late for church
Christ achieved other glorious works around the world through Converge International Ministries.
First, in Estonia, more than 100 people participated in an Easter Egg hunt. Many non-Christians at the event saw a church of Ukrainians, Russians and Estonians gather despite the ongoing war in Ukraine.
Second, Jim and Laura Campbell, who work with AT3 in the United Kingdom, reconnected with a friend on Easter. Their friend previously studied English with them but then drifted out of touch. However, the Muslim background man attended church Sunday. He later asked who the Apostle Paul was, allowing the Campbells to share the gospel. Now they're praying for God to keep making Christ known to this man.
Finally, in Togo, a global worker ran late for church because she was burning idols with a former witch doctor.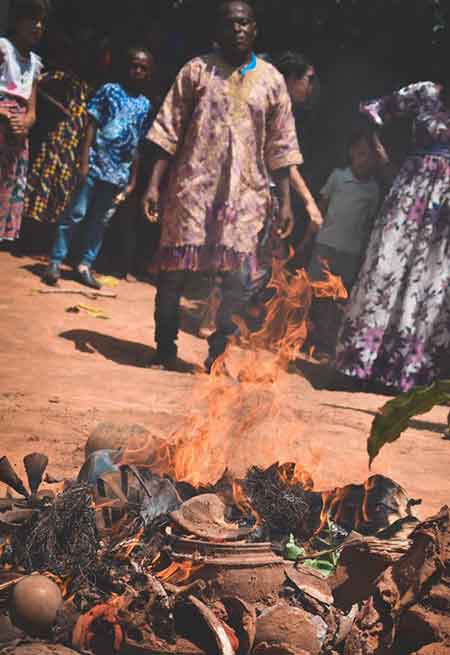 Many months ago, a Togolese disciple began to share the gospel with Django, who was a powerful witch doctor. Through evangelism, Django's wife first trusted Christ. So, Django allowed his wife and children to attend church. Later, Django started attending church, and then he became a Christ-follower.
On Easter, while helping Django proclaim his new faith and repent of voodoo, a Converge global worker texted others to say she was running late for church.
"Hey guys, we are still destroying idols so we will be late," she texted to her friends.
The accounts mentioned in this article were reported to Converge by the churches and global workers. They reflect only a small portion of what God did in and through his people in the Converge movement this Easter. Converge is a movement of churches working to help people meet, know and follow Jesus. We do this by starting and strengthening churches together worldwide.
---
Ben Greene, Pastor & writer
Ben Greene is a freelance writer and pastor currently living in Massachusetts. Along with his ministry experience, he has served as a full-time writer for the Associated Press and in the newspaper industry.
Additional articles by Ben Greene