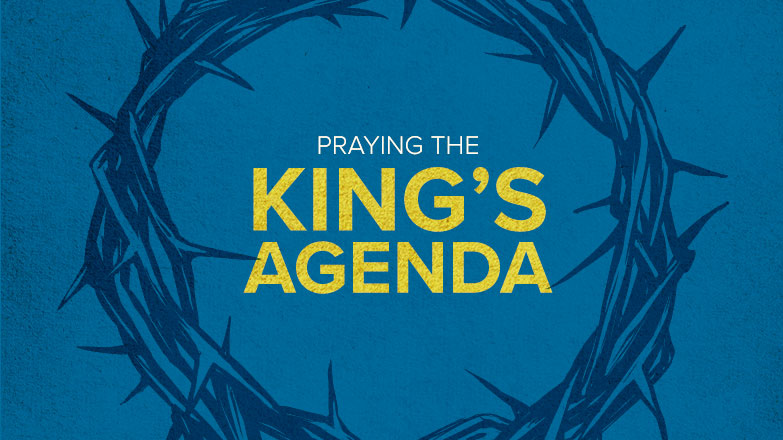 21 Days of Focused Prayer
We invite you, your church leaders, pastors, staff and congregation to pray with us this year.
Praying the King's Agenda
Jesus is the King of kings. He is the Lord of lords. When a king speaks, his subjects listen. When a Lord (Master) sets the agenda, that agenda is followed to a T.
The great news for us as Jesus- followers is this: all that Jesus reveals about himself, and all that he commands of us in his word, is for our good. We have a kind, caring and benevolent King who wants for us joy, hope, rest and contentment for us both now and forever. He is not a killjoy. His yoke is easy and his burden is light. He's no slave driver or despot. It's His commands are not about his ego. He laid down his life for God's people, and he has a plan for our eternal happiness. He is a gracious giver of many gifts.
One of these is prayer. Jesus invites us to pray often and makes magnificent promises about prayer. The question is, how do we know what to pray for? How do we know when our prayers are healthy, good, Christ-honoring and not self-centered or wrongly motivated?
That's why praying the agenda of Jesus Christ himself is a wise and healthy practice. Pray the King's agenda King's Agenda. That same Jesus who is King of kings has communicated so much to us in his word. He's told us about himself. And he's told us what he commands. When we pray truth about our Savior and pray according to his commands, we must be on the right track. This is praying the King's agenda: Take what Jesus has revealed and pray it back to him. These 21 Days of Focused Prayer won't begin to exhaust all that that the Scriptures reveal about Jesus or all that comes from him. But it's a wise start. And it sets a pattern you can continue.
21 Days of Focused Prayer guide
Prior to your church's 21 Days of Prayer, provide your congregation with the 21 Days of Focused Prayer guide. Each day's prayer guide entry will lead the reader through Scripture and specific prayer opportunities.
Print:
Order guides for your church:
Digital (smartphone and app use only)
Resources
We've created free tools and resources you need to easily communicate and implement 21 Days of Prayer at your church. You'll find several ideas and free tools that can be downloaded and customized for your church. Tools have been created to help you engage your church before, during and after this prayer journey.

Our partnership with Converge has been a huge blessing as pastors network together, share best practices and support one another through prayer and encouragement.
Michael Henderson, New Beginnings Community Church, Matthews, NC