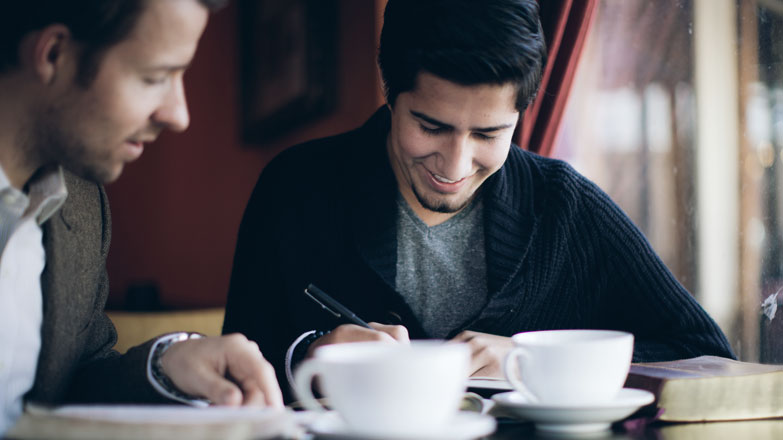 Ministry assessment
Evaluate your ministry so you can face challenges, move forward and increase fruitfulness.
Time for a checkup?
Time for a checkup? The church is a living organism, which means if the systems are not functioning properly in the body of Christ, then it's only a matter of time before it dies. How is your church doing? It can become difficult as the years pass to accurately assess your health and find the next step to take.
In order to know where God wants you to go, you must assess where you are now. This is where we can help. Together with you and your leadership, using different assessment techniques and exercises, we can objectively determine the current health of your leaders and church and give you steps to maximize your God-given potential to fulfill your mission. Creating a strategic plan will help your church ensure all working parts are developing and growing together.
There are also times when a church is in critical condition. A church may be in decline because its congregation is unhealthy, systems are broken and its finances are failing. A triage process will help a church face where it needs help and guide it to a solution. We can carefully assess the areas in which a church is stuck and identify the systems that need to be repaired. We will help develop practical ways to establish and maintain healthy systems in order to bring the church back to a state of health.
Ministry checkup
Pastor, how often do you ask yourself, "How am I doing?" We can help you answer this essential question and provide you support through the challenges of leading a church. Maybe you've reached a ministry milestone, are considering activities for a sabbatical or simply feel burned out. We'll give you the tracks to run on to make the most of your ministry.
Natural Church Development (NCD)
A internationally recognized assessment tool that can identify a church's strengths and weaknesses in a scientifically researched manner and provide a plan for implementing efforts to address its specific findings. We offer survey survey materials, scoring of the results and coaching to make this a positive process for a congregation.

Converge knows the value strong churches add to people, communities and nations, and it shows through a commitment to strengthen churches by investing in leaders. Our church is much more effective in reaching people for Christ because we're stronger spiritually, organizationally and relationally.
Rod Hairston, Messiah Community Church, MD