Story
Mission Statement: "It is our mission to hold the hands of the hurting and healthy; so that they take hold of the fullness of Jesus Christ; and be reconciled to God."

Vision Statement: "We envision a community where all people are centered by the love of Jesus Christ; confidently walking in their gifts from Him, and for all people."
Center Cross Church is a new church plant that is centered on the Word of God; and centered on people. It is our desire to specifically transport the Gospel of Christ to all people so that they may realize that even when the world say "no" to them; God says "yes" through salvation in Jesus Christ. All are welcome; because Jesus welcomes all.
Center Cross Church is a new church being planted in the Pittsburgh suburb of Monroeville. It is our prayer to also serve the neighboring Pitcairn, Wilmerding, and Turtle Creek areas. No matter who you are, we want to engage with you, showing you a Christ-like love from Jesus our Lord; Savior of the world.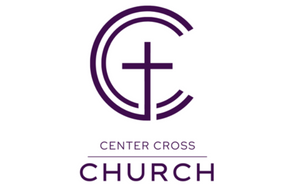 Monroeville, PA //
Rev. Edward Heard //

To Donate by Mail:

Write a check payable to Converge MidAtlantic, and include Center Cross Church on the memo line. Send it to:

Converge MidAtlantic // 7105 Herbert Rd. // Canfield, OH 44406
Live out your faith today. Help take the gospel to the ends of the earth.