Moving Forward: Soul Care
Brian Weber
Regional President & District Executive Minister, Converge MidAtlantic
Church strengthening

//

Leadership
---
It has been a month like we have never experienced. As a church leader, you have cared for your staff, congregants, and community. It's time for you to personally check-in and reflect on how you are doing in the midst of the COVID-19 crisis. We have provided a tool for you to do this personally. This poll will help Converge MidAtlantic know how our pastors are doing personally, how our churches are functioning, and what your current needs and priorities are. We sincerely thank you for taking 3-8 minutes to let us know how you and your church doing.
Converge MidAtlantic Pastor Check-In Poll
Sharon Weber, a Physician Assistant at Atlantic General Hospital shares a technique to connect Scripture to soul care.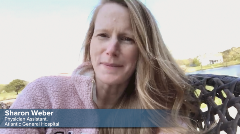 ---
Brian Weber, Regional President & District Executive Minister, Converge MidAtlantic
Brian served as a pastor in the Converge MidAtlantic district for more than 15 years.  Originally from the Philadelphia area, he mobilized efforts to start new churches in the Greater Delaware Valley and to send missionaries around the world.  Brian is a graduate of Wheaton College and earned his Master of Divinity degree at Bethel Seminary of the East. Before his appointment as district executive minister in 2018, Brian worked for three years with Compassion International.
Additional articles by Brian Weber