The Kineo Center: a place for soul-care and rest for Converge leaders
Brian Weber
Regional President & District Executive Minister, Converge MidAtlantic
---
Pastor, if you see an advertisement in your email for cheap flights to Puerto Rico, it is the Holy Spirit telling you that you need a retreat.

About an hour drive from the San Juan airport is the coastal village of Naguabo. It is where the El Yunque Rainforest meets the Caribbean Sea. The small downtown waterfront includes a grey brick walkway alongside the crashing waves of the ocean, patio restaurants where you can sip a passionfruit frappe, and artisan shops selling handicrafts and souvenirs. A five-minute drive up the mountainside into the rainforest is where you'll find the Kineo Center, founded by Converge MidAtlantic church planters Dan and Tonya White.

The purpose of the Kineo Center is to provide a beautiful, peaceful place for pastors and spouses to get away from the rigors of ministry and find rest and healing. Dan and Tonya raised funds from partners including Converge MidAtlantic to renovate a small, secluded resort with five comfortable suites, a large pool, and breathtaking views of the rainforest. Pastors can stay at a greatly reduced price. Some bring their families for a much-needed vacation. Primarily, pastors and spouses come for a spiritual retreat. Dan and Tonya and their team members spend time with each couple, guiding them to debrief, pray, and deepen their self-care habits.

In March, I brought a group of five pastors and spouses to experience it for ourselves. We were blown away by the quality of the rooms and the beauty of the property. Each morning, Dan and Tonya took our group through teaching, discussion and cared for our souls. In the afternoons, there was time to enjoy the beaches, hike the nature trails, or walk Old San Juan. It was a great joy to also deepen friendships with other Converge couples.

My Bible reading that week included Mark 6:31. "Then, because so many people were coming and going that they did not even have a chance to eat, he [Jesus] said to them, 'Come with me by yourselves to a quiet place and get some rest.'" Read the whole chapter for yourself. In an extremely busy and traumatic season of ministry, the disciples needed to get away by themselves with Jesus. Jesus needed to get away by himself with his Father. We need regular rhythms of rest with Jesus too.

This is the reason why we invested in a special partnership with the Kineo Center. As a Converge MidAtlantic pastor, you have an additional discount to stay at the retreat or join one of their online cohorts. I strongly encourage you to take advantage of this incredible resource. You can plan your own getaway or stay tuned for one of our group trips.
Visit their website for more info --> The Kineo Center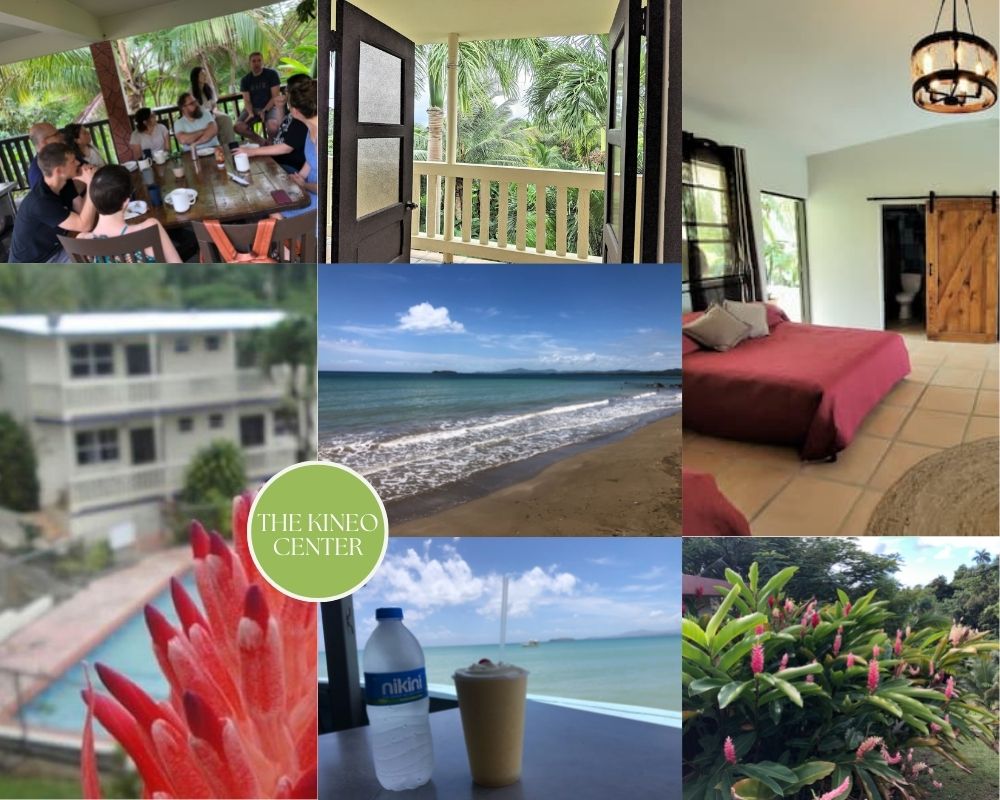 ---
Brian Weber, Regional President & District Executive Minister, Converge MidAtlantic
Brian served as a pastor in the Converge MidAtlantic district for more than 15 years.  Originally from the Philadelphia area, he mobilized efforts to start new churches in the Greater Delaware Valley and to send missionaries around the world.  Brian is a graduate of Wheaton College and earned his Master of Divinity degree at Bethel Seminary of the East. Before his appointment as district executive minister in 2018, Brian worked for three years with Compassion International.
Additional articles by Brian Weber